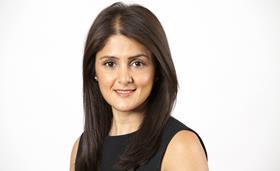 Generation Z lawyers – born between the late 1990s and early 2000s - make up 20 per cent of employees at Hodge Jones & Allen (HJA) and are a vital part of our workforce. Not only do they bring energy and a new perspective to our cases and culture, they challenge what we do and how we do it and for that alone they're worth investing in.
One of my first jobs as a trainee lawyer 18 or so years ago was to prepare trial bundles. I think I spent two nights sleeping at the office, desperately trying to get numerous bundles together with a hand paginator and a temperamental photocopier. Our trainees and junior lawyers simply wouldn't do that – not because they couldn't be bothered, but they are a generation that is pragmatic and I believe they would most likely find a more efficient and cost-effective way to finish the job.
I might be part of Generation X for whom remote working was very much in its infancy when I started out, but I grew up with a sister 10-years younger than me and watched her struggle with the frustrations of reactionary employers.
She and many of Generation Z are defined by a determination to succeed. They are impatient and extremely focused on a career path and want to be sure that if they join our firm, they will be encouraged to develop to achieve those ambitions. Unlike me and my peers, and certainly not our parents, they do not necessarily see themselves in the same job in five years. The challenge for me, then, is to do everything I can to provide a stimulating work place that cultivates these goals and ultimately stops them from jumping ship to our competitors.
If that sounds like a chore, it isn't. I want people with goals and ambition to drive our business forward. I want to embrace those who want to make it to partner, yet I also want to ensure we can nurture talent who don't want to be a partner or lead a team but still have a valuable contribution to make. I joined HJA in 2012 as a solicitor in charge of overhauling IT. When I was appointed managing partner just over a year ago, it was enormously gratifying that the junior lawyers accepted the senior partner's belief that I was the person for the job. They didn't question whether I was old enough or whatever, they were proud of the bold decision that had been made and told me of their confidence for the future.
We're very fortunate at HJA that we're in the business of social justice, which means we can naturally satisfy the desire to work for a higher purpose felt by so many Generation Z'ers. Collectively, that also means there's an enormous sense of pride when we achieve something ground-breaking and I'd say we all feel privileged to work on behalf of vulnerable people and provide them with a voice.
Many Generation Z'ers have grown up constantly rewarded and praised as children and this is something that they then carry with them into their working life. That doesn't mean now they've started work they're always looking for reward, but they do want feedback and want to know that they're doing a good job.
So, I make sure I spend a lot of time talking to them but more importantly listening to them. I take our first-year trainees out to lunch once they've completed their first three months and similarly the second-years who are about to take on more responsibility.
I leave my door open when I can and expect people to let me know when something isn't working. The flip side is that I get to hear the good things, the positives of working for us. Our Generation Z'ers want to learn and understand the business and that entrepreneurship is exactly what will carry us forward.
Vidisha Joshi is managing partner at Hodge Jones & Allen