Had corporate Britain not gone paperless, all the inclusive and emollient words now written about wellbeing and diversity would fell a medium-sized forest every couple of weeks. But in an age of liberalisation and aggressive individualism, to what extent are these manifold good intentions rather beside the point?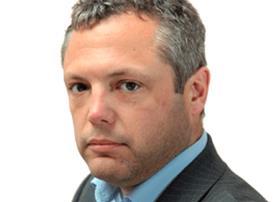 I pondered this while considering the Junior Lawyers Division's latest plea for the Solicitors Regulation Authority to look again at aspects of its deregulatory agenda. In a strident letter to chief executive Paul Philip, the JLD calls on the regulator to reconsider its decision no longer to regulate training contracts and principals, or the work experience element of the SQE. It also renews its demands for the SRA to reinstate a trainee minimum salary – abolished in 2014 – and build in a parallel minimum for future solicitors undertaking work experience as part of the new super-exam. Under the Legal Services Act, notes the JLD, the SRA has 'an obligation in encouraging a… diverse… legal profession'.
Removal of the minimum salary is contrary to this statutory obligation, the JLD argues. Well – yes and no. A law firm of modest income in a relatively inexpensive part of the country might want to offer a traineeship, but not have the means to pay up to the minimum. Does it make the profession more diverse to prevent a potential trainee willing to take up that traineeship for less pay? You can argue the point either way.
So it is with the SQE. The super-exam is ostensibly a means to equalise access to the profession. An admirable goal. Yet for most, seeking to enter the law will still mean choosing to shoulder a significant financial burden (and risk). Many wealthier aspirants will not face such a choice.
I have no doubt the regulator is sincere in its desire to promote equality of opportunity. But just as deregulation is about tackling protectionism, it is also about tackling protections. In the matter of competing priorities that can occasionally conflict, deregulation trumps all at the SRA. A return to the benign paternalism epitomised by the minimum trainee salary is just not going to happen, whether we like it or not.