The developing practice of climate change law calls for many skills. Knowledge of environmental law is just one of several components. For instance, the leading European case – the Urgenda decision before the Dutch Supreme Court - is not based primarily on environmental law, but on the application of the European Convention on Human Rights.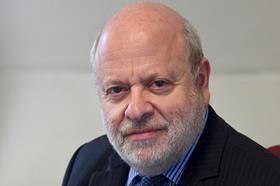 Another important ingredient is the application of lawyers' professional codes to various aspects of the debate. This is the subject on which I want to focus here, giving three different examples of ethical dilemmas facing lawyers in the climate change field.
The first is raised by a recent speculative article which outlined the idea that lawyers may be under a duty to disclose confidential client emissions information, because such disclosure could prevent death or substantial bodily harm.
I know, it sounds crazy that a lawyer acting for a major greenhouse gas emitter might be under a duty to disclose information gained from the client in order to save life or prevent physical harm. The writer is an American law professor. He said: 'It is now beyond dispute that climate change is deadly, with estimates ranging up to 250,000 to 400,000 deaths per annum.' His thesis only works on acceptance of the notion that disclosing previously unknown client emissions can prevent future ones.
The international position on lawyers' disclosure of confidential client information is this: 'Some jurisdictions also allow or require a lawyer to reveal information relating to the representation of the client to the extent the lawyer reasonably believes it necessary to prevent reasonably certain crimes resulting, for example in death or substantial bodily harm, or to prevent the client from committing such a crime in furtherance of which the client has used or is using the lawyer's services.'
But what is the position under the SRA rules? Its guidance refers to Paragraph 6.3 of the SRA Codes, which requires a solicitor to keep the affairs of current and former clients confidential unless disclosure is required or permitted by law or the client consents. There are no hard rules governing permitted disclosures, but preventing harm to children or preventing a criminal offence are both cited as examples. The overriding duty is to balance the duty of confidentiality to a client with the public interest in preventing harm to others.
Attitudes towards climate change are developing. Some still dispute the science. It seems unlikely that disclosure is going to take centre stage soon, although the American professor wonders whether activists will use it as a tool in their armoury against the legal profession.
The second dilemma arises out of the protest at the beginning of this month by Lawyers for Extinction Rebellion against the Law Society and the SRA. The group wrote a letter to the SRA at the time. In it, they ask that the SRA's exercise of discretion in its assessment of character and suitability of lawyers who are climate activists and have been arrested or convicted for non-violent civil disobedience should be informed by the climate and ecological emergency.
More particularly, the group states that, in respect of non-violent acts of disobedience by climate activist lawyers who may have more than one conviction for a public order offence, the SRA Character and Suitability Rule (which considers more than one conviction indicative of 'most serious' criminal conduct leading to disqualification) is inequitable and should be revised.
At the time, the SRA would not be drawn beyond saying that it will look at concerns on a case-by-case basis. The Bar Standards Board went further and said that it would not expect to take enforcement action against a barrister based solely on the fact that he or she engaged in lawful, peaceful protest. This issue will not go away.
The final dilemma is one about which I have written before. It arises out of targeting by activists of certain law firms – those representing clients seen as seriously damaging the climate – for their work for such clients. This activism raises various essential principles related to the rule of law. First, everyone has a right to representation regardless of what they do; second, lawyers should not be identified with their clients' interests; and third, lawyers should be able to carry out their work without intimidation, hindrance or harassment.
Climate activism also raises an issue which crops up elsewhere nowadays: what should lawyers do when the interests of their clients conflict with generally accepted public policy? Cases involving tax avoidance and non-disclosure agreements in cases of sexual harassment are other examples which have created public scandals. This needs to be debated urgently, and guidance probably issued to the profession.
So here are three reasons why ethical issues are another important element in lawyers' engagement with the climate debate, in addition to environmental law and human rights law.
Jonathan Goldsmith is Law Society Council member for EU matters and a former secretary general of the Council of Bars and Law Societies of Europe. All views expressed are personal and are not made in his capacity as a Law Society Council member nor on behalf of the Law Society