Who will be the first newly qualified solicitor at a magic circle law firm to earn more than the prime minister? She has probably been born and may already be at primary school, bemoaning the stylistic infelicities of Enid Blyton (or whoever is the contemporary equivalent).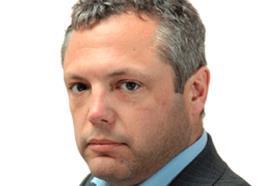 I am not being entirely facetious. One of the byproducts of the City talent war has been the runaway inflation of NQ pay. In this rarefied stratum it now stands at well over three times the UK average salary. Top whack seems to be a base rate of £107,500 (Clifford Chance, Linklaters and Allen & Overy), with the others (Freshfields, Slaughter and May) coming in at a round six figures.
These numbers denote salary increases for the role of between 50% and 60% in just six years, with NQ base pay rising by £30,000-£40,000 at each firm since 2015. Should the trend continue, magic circle newbies could be earning £180,000 by the end of the decade. Boris Johnson currently pulls down about £160,000 (though I should point out, for the record, that the prime minister reportedly considers this sum nugatory).
So what? This arms race stands testament to the global heft of the City's legal sector and its beneficiaries deserve all they get. This is a market and few would argue that these intellectual colossi do not earn it. In any case, magic circle partners do not have much choice but to open their wallets if they are to compete with the big US firms, who pay NQs in London even more.
And yet. The Law Society's Junior Lawyers Division is right to highlight the importance of wellbeing for its members in 'the City', especially when total pay is ultimately linked to billable hours totals. 'Firms cannot pay their way out of their responsibility towards their junior lawyers' mental health,' warns Manda Banerji, the JLD chair.
I am not suggesting that such a quid pro quo exists at the firms named above. But Banerji claims junior lawyers in general are leaving the profession 'by the dozen' due to mental ill health after facing intense pressure and stress.
This is one to keep an eye on. Money isn't everything.