Last year Priti Patel, now home secretary, suggested the threat of food shortages could be used as leverage in Brexit talks if Ireland's leaders did not relent on their demands over the backstop. Such tin-eared historical illiteracy was rapidly disowned by prime minister Theresa May, but the episode was instructive. Few can be surprised the Republic of Ireland appears disinclined to indulge the UK as we skirt the cliff-edge of 'no deal'. Certainly not in the law.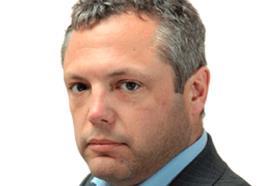 This month the Law Society of Ireland decided that thousands of so-called 'Brexit refugee' solicitors based in England and Wales who have enrolled in Ireland since 2016 will be denied practising certificates. Nearly 4,000 had joined the Irish roll since the EU referendum, in order to protect their right to practise before EU courts after Brexit.
Ireland's estrangement was manifest in the way the news was conveyed. The Irish society did not bother to inform its UK counterparts of the decision before it was announced on the Dublin body's website. That too was disappointing.
There are rumours that Ireland was lobbied by European bars not to do the UK any favours. That seems plausible. I was reminded of Michel Barnier's comment on mutual recognition of commercial and civil court rulings: 'Do we really want the UK to remain a centre for commercial litigation for the EU, when we could attract these services here?'
Meanwhile, Ireland is now urging US businesses with EU interests to use the country as a legal base after Brexit, as it will be the only English-speaking common-law jurisdiction left in the bloc.
So what happens now? Some have suggested there will be a flotilla of UK firms crossing the water to set up Irish bases. In the short-term it will be interesting to see if large national/regional firms which do not currently have overseas offices will open in Dublin, or if they will set up offices in other EU member states. Language might be a factor here, though restrictions on movement which are likely to endure well into next year greatly complicate matters.
All very costly and inconvenient. But we made our Brexit bed – we can hardly complain about being forced to lie in it.