'Urban coffee lounge' sounds like one of those ephemeral indie bands I used to squander my meagre salary on back in the 1990s. One of Pulp's support acts, possibly, when Jarvis Cocker started to crack the stadium circuit.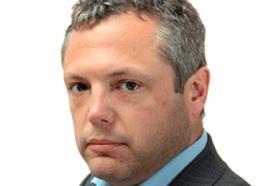 In fact, the term describes a 'vibe' that Browne Jacobson is hoping to evoke with its blueprint for a post-pandemic office environment.
With dreary predictability, the initiative has met with scorn from some of the profession's more conservative moral gatekeepers. One respondent even claimed it is another manifestation of the 'Woke' phenomenon. Can a reactionary culture war extend to the provision of refreshment facilities for office workers? Apparently so.
Browne Jacobson should disregard these curmudgeons. The firm has given us another small insight into the future world of work and we will see much more of this as Covid-19 recedes. Over 90% of Browne Jacobson staff said they want to work more flexibly after the pandemic has passed – splitting their week between home and the office – and this is what their employer has come up with. I like it. Does that make me an effete, do-gooder snowflake? I'll let you decide.
Change – uncomfortable or otherwise – is something of a theme in today's Gazette. Elsewhere, we interview Georgia Dawson, the first woman to take charge of a magic circle firm. There, too, a quiet revolution may be afoot. A six-month pilot programme in Hong Kong allows lawyers there to work from home as much as they like without seeking permission. What the ramifications might be for occupancy of the firm's hulking new HQ at 100 Bishopsgate remains to be seen. Would the firm sign that lease now?
We also focus on private client, a sector unfairly characterised as somnolent but where there is actually an awful lot happening. And I don't just mean clients signing wills through car windows. For example, new entrants and consolidators are making serious inroads, posing a threat to traditional providers.
Some things stay the same, though. There aren't enough private client lawyers and competition for talent remains acute. When nothing is certain except death and taxes, that strikes me as counterintuitive.