The numbers are mortifying – both for the SRA and its high-profile quarry, the former Freshfields partner Ryan Beckwith. I calculate that every practising solicitor in the land has parted with £2 to prosecute Beckwith for professional misconduct. That now looks like money ill-spent – and not just because the High Court overturned the SDT's findings. Just as significant is the court's damning verdict that the costs claimed by the SRA in respect of the proceedings before the tribunal were 'alarming'. The SRA is required to break down its costs for all tribunal cases. In future, should they be made public for the profession to scrutinise as well? It is, after all, your money.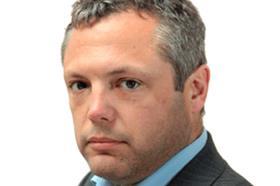 Beckwith himself is left to rue the loss of the £20m or so he might have earned at the magic circle firm before retirement. His career and reputation are, perhaps, the price that has been paid to establish at least a degree of clarity on how far the regulator can scrutinise 'private lives'. Also relevant here is the High Court's view of the SRA principles. The regulator sees them as 'fundamental tenets' to be enforced, whereas the High Court required 'behaviour' that 'maintains the public trust' to be clearly defined (which it is not).
Beckwith was at least fortunate in one respect: he had the means to challenge the disciplinary findings in court. It has not escaped the notice of Gazette readers that this would have been inconceivable for many – if not most – solicitors.
So what now? The SRA's board meets tomorrow and the High Court judgment ought to be item one on the agenda. We'd naturally like to be present to relate the board's deliberations, but of course the regulator banned public and press from attending some time ago. Transparency remains 'a la mode' for the regulated – less so for the regulator.
As a minimum, one assumes the SRA will urgently review all cases and mooted disciplinary prosecutions involving alleged sexual misbehaviour. It can't afford for such a debacle to recur. Second, will it revisit its approach to matters outside professional life, as regulatory experts recommend, and provide clearer guidance on ethical standards? Solicitors will surely hope so.