In order for the courts to apply and enforce parliamentary legislation and the common law, 'people must in principle have unimpeded access to them'. If there is no such access, 'laws are liable to become a dead letter, the work done by parliament may be rendered nugatory, and the democratic election of members of parliament may become a meaningless charade'.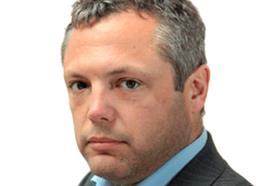 'This is why the courts do not merely provide a public service like any other'.
It is three years almost to the day since Lord Reed delivered this devastating rebuke to government in the Supreme Court's judgment outlawing employment tribunal fees.
I suggested at the time that Reed's magisterial explainer ought to be tucked in to every new lord chancellor's induction pack.
This was predictably wishful thinking. Fees look like they are on the way back – with the Law Commission deployed as a politically useful lightning rod for ministers concerned about a surge of claims in the aftermath of Covid-19. The commission is understood to have been asked to provide recommendations for charging and updating fees.
Asked to confirm this, the commission told me: 'Law Commission officials routinely meet government to discuss future law reform projects. In this case, no decision has been made. The Law Commission will only take on a project if there is a strong case for reform and it is suitable for the commission. The final decision will always be made by the commissioners.'
Let us hope that during their deliberations, the commissioners dwell upon R (on the application of UNISON) (Appellant) v Lord Chancellor (Respondent).
As we report this week, 'unimpeded access' to the employment tribunal is nothing more than an aspiration in any case. The travails of Covid-19 have been piled on top of long delays, a shortage of judges and (at times) a farcical inequality of arms.
The new employment tribunals president wants the system to emerge from the present crisis with its reputation enhanced. He has his work cut out.