International firms that take the long view should consider the future of their China offices. Without a dramatic change at the top in China, any future that firms have there is hugely problematic – commercially and ethically. Law firms will find themselves increasingly exposed.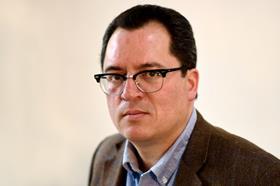 While 'sanctions' imposed by Beijing against MPs that have questioned its human rights record grabbed the headlines, leading set Essex Court Chambers is on also on the list. As Bar chair Derek Sweeting QC puts it: 'The Bar Council strongly condemns any threat against members of the Bar simply for doing their job. Sanctioning a chambers or any legal organisation because a member has given a legal opinion in accordance with their professional obligations is an attack on the rule of law.'
Law Society president I. Stephanie Boyce voiced her concern: 'Singling out lawyers – whether they are solicitors or barristers – for doing their jobs undermines the rule of law and the independence of the legal profession.'
In my view, the character of these sanctions signal that something is definitively over. China never had a good human rights record, but as the country opened up commercially this was accompanied by legal sector capacity building, including a growth in 'activist lawyers' and civil society organisations. By the 2000s, this was helping to regulate the predictability and fairness of state behaviour.
On that was built the growing economic confidence that saw commercial law firms looking anew at China. We can, they realised, do business here.
And, the argument ran, although this remained a one party state, if the rule of law was increasingly well administered in the commercial space then that at least was a good thing and should rub off on other areas of activity. For a while, that is exactly what happened.
Sanctions against lawyers is not just petty, and unlike sanctions against MPs is more than merely symbolic. It is by measures such as sanctions against lawyers that president Xi's administration exports its brand of authoritarianism – and by extension, corruption.
Essex Court Chambers is not a 'firebrand' human rights set. Its members' bread and butter is more commonly big ticket arbitration work and commercial litigation.
But consider this – in work for a client who is a Chinese state entity or state controlled company, or a client who wishes to do business with them, a law firm may have to avoid instructing barristers from Essex Court Chambers.
In the words of China's foreign ministry: 'Chinese citizens and institutions will be prohibited from doing business with them.'
Following that foreign ministry edict is, let me be frank, likely to be interpreted in some quarters as collusion with it, and begins to change the professional character of all involved.
Pragmatically, the commercial case for questioning a commitment to Xi's China is also very real. Declining social mobility, severe wealth inequality, and the impact of China's policy of classing families as rural or urban (by which rural migrants to the cities are denied basic rights) are all making China harder to control. Authoritarianism is the response and that is harming its economy.
We need to recognise that China is becoming a high-risk jurisdiction in which to do business – something many international companies have found to their cost, as Beijing seeks to promote native enterprises and values. 'Western' shops face boycott and protests at the moment for saying they will not use goods produced by forced labour, notably Uighur labourers working in camps and linked industrial parks.
For reasons that have everything to do with its internal move away from the rule of law, we can expect PRC policy to become more focused on short-term goals as it seeks to avert immediate political and economic crises.
And as that happens, does anyone really want to be a firm that went along with sanctions against lawyers for the advice they give to clients? Personally, I think that is unlikely to age well.
Eduardo Reyes is features editor at the Gazette