On Friday 5 April 2019, Women In Criminal Law (WICL) hosted its first black tie dinner at the Andaz Hotel in London. As a founding member and treasurer it was a privilege for me to celebrate our first anniversary amongst distinguished solicitors, barristers, judges and guests.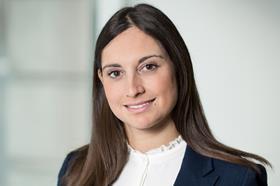 WICL was founded to promote and support women in the profession, both defence and prosecution, through networking, social and career development events. The founding members were inspired by Katy Thorne QC, chairwoman of the committee, who recognised that women working in the criminal justice system need an organisation that allows us to mentor and empower one another.
Whilst much has been done to promote diversity in the profession, it is clear that women still remain under represented at a senior level. According to the Solicitors Regulation Authority, in 2017 women made up 48% of lawyers in law firms. However while women represent 59% of non-partner solicitors, this falls to just 33% at partnership level. In the judiciary recent statistics show that women represent 29% of court judges and 46% of tribunal judges. The UK has one of the lowest proportions of female judges on its benches, according to a comparative study of judicial systems across Europe.
Since launching WICL we have run events aimed at tackling the issues facing women in the profession. In June we hosted our 'Challenges, Communication and Collaboration' event at which a leading careers consultant shared tips and tricks on making judicial applications and offered advice on interview technique. This event, held at the Crown Prosecution Service HQ, was also an opportunity for women, working as prosecutors and defence solicitors, to meet informally and share their experiences.
WICL has hosted a series of social events providing a more relaxed environment for its members to exchange ideas and discuss some of the more difficult, sometimes traumatic, experiences that come with the criminal cases we work on day in and day out. This social side of the organisation provides a great opportunity to talk with likeminded professional women away from the office.
A key achievement has been our mentoring and judicial mentoring schemes. Over 40 members have been placed into smaller groups linked to female judges who volunteer their time to share experiences and offer valuable career advice. The success of this scheme was highlighted at a mentoring breakfast held in January where members came together to celebrate their collaboration.
At the first anniversary dinner our patron, The Rt Hon. Lady Justice Heather Hallett DBE, spoke of her personal experiences on her journey to becoming one of only five female judges sitting in the Court of Appeal. Her message was clear: we must support and champion each other through our career development.
It is vital that women working in the criminal justice system have a forum to debate and discuss the issues affecting us and our colleagues. We must provide constructive feedback to our employers, professional bodies, associations and government about the day to day issues that affect us. Recent examples of these include flexible court operating hours, the '14-hour rule' for duty solicitors, the gender pay gap and sexual discrimination in the work place; but the list is endless.
This year we celebrate the centenary of the Sex Disqualification (Removal) Act 1919 which paved the way for women to join the profession. We also celebrate those women in criminal law who have risen through the profession and been promoted to positions of seniority. We thank those organisations who continue to work across the profession to advocate progressive change.
Happy first birthday Women in Criminal Law!
For more information see Women in Criminal Law's website.

Perveen Hill, Senior Associate at BDB Pitmans