Millions of pounds have been wiped off the value of stockmarket-listed law firms in recent days as a market rout triggered by the spread of the Covid-19 coronavirus intensifies.
The hitherto buoyant commercial pioneer Gateley has lost nearly 16% of its value in the last week alone. This morning the shares were off 2% at 170p, down from 202p a week ago. A multimillion-pound sell off by partners and staff on 18 February, when the shares stood at 206p, now looks very well timed.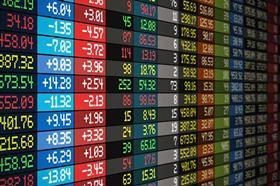 All of the shares monitored by the Gazette have dipped sharply in the last seven days. At just 40.1p Ince Group is trading at barely a third of its value in early January, when the shares stood at 115p. Ince is down 12% in value on last Friday.
DWF has suffered a more modest fall of 5% since last Friday, while RBG (Rosenblatt) is down 14%. The highly acquisitive Knights was trading at 430p this morning, down 2% on the day and 12% on the week.
The worst affected stock today however was litigation funder Burford, which issued a profit warnng earlier this month. Burford shares were down 10% in early trading at 495.6p though they staged a partial recovery by lunchtime. A week ago they stood at 616.5p.
Equity markets worldwide have tumbled in the last week in what the Financial Times has described as a 'flight to safety'. The FTSE 100 this morning dipped to its lowest level for four years.