International firm Dentons has set up a 'Eurozone' hub in Frankfurt, a move it claims will help meet possible consequences of Brexit.
The 'Eurozone hub' promises to advise banks and investment firms on regulation and policy in the Eurozone. Clients will get centralised access to a multidisciplinary and multijurisdictional team of lawyers with 'a proven track record in engaging with EU and Eurozone level policymakers and regulators', the firm said.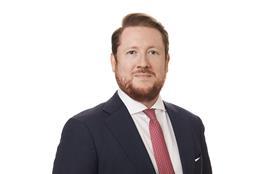 Michael Huertas, who joined Dentons' Frankfurt office in April 2018, will coordinate the new group.
Huertas said: 'Our clients require internationally connected legal and strategic advice in order to cope with the decisions of supervisory and regulatory authorities, especially as these often have overlapping mandates as well as differing sensitivities and expectations between EU-level and national supervisors. Developments such as Brexit and the changes in the ECB's monetary policy are further reshaping the European environment.'
The Frankfurt team - which has experience in financial market regulation, structured finance, capital markets and securities law, IPOs and FinTech - will work closely with regulatory lawyers in Dentons' other European offices, including the UK, Spain, France, the Netherlands and Belgium.