National firm Duncan Lewis Solicitors is defying the homeworking trend by relocating its head office to central London to be closer to courts, barristers and clients.
As many firms announce plans to scale back expensive London premises, Duncan Lewis said it will be moving its headquarters from Harrow, Middlesex, to an office opposite the 'Walkie Talkie' building in the City of London. The practice will occupy approximately 8,000 square feet on the fourth and seventh floors of Sackville House. It will retain a serviced office in Harrow solely for pre-scheduled appointments.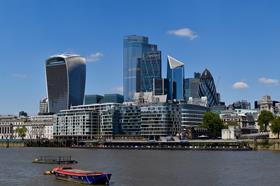 Duncan Lewis said the move marks a 'significant milestone' in its long-term expansion strategy following the consolidation of offices in Barnet, Croydon, Dalston, Harrow and Shepherd's Bush, and that the office will make clients, courts and barristers more accessible.
Chief executive Amarpal Singh Gupta said: 'This is a monumental move for us. The relocation of our head office into the heart of London represents our goal and priority to expand our presence and practice.
'We are excited to be relocating to a new office environment – a contemporary space in which we can nurture our firm's culture, develop new technologies and ways to improve our services, collaborate and boast teamwork and team building, and when able and required to do so, meet and interact with each other and our clients.'
The new office is due to open to the public on the week commencing 26 April. However, Duncan Lewis said it will continue offering services via video and telephone conferencing for the clients who prefer that.
Duncan Lewis appears to be taking advantage of a buyers' market following decisions by several firms to cut their City centre space. Slater and Gordon moved out of its London office last September when its two-year lease ended, while Allen & Overy has said its need for office space will 'reduce considerably' over the next few years.
Meanwhile, Baker McKenzie – which is due to move to 280 Bishopsgate in 2023 – has renegotiated its lease, reducing its footprint by over 10%.