The low down
The overheads of a law firm office are phenomenal. It takes time and money to establish a foreign branch – but to win global mandates, elite and aspiring firms know you have to 'pay to play'. Or do you? Once regarded as the poor relations of global firms' international offices, law firm networks now see their star rising. As they share training, clients and contacts, they do so without the fixed costs of larger competitors. These produce savings they can pass on, and in the current environment that is a message clients warm to. But is the whole really greater than the sum of the parts?
International law networks are in the ascendancy – and Covid-19 is one reason for this. Unlike global law firms, which rely on their own offices in key jurisdictions around the world, networks are made up of independent firms. Proponents of the model say that the whole is greater than the sum of its parts.
'Put simply, we achieve more on a bigger scale and build more sustainable relationships across the globe as a member of a network,' says Michael Pattinson, the Trowers & Hamlins partner who manages the firm's 'strategic' partnership with Interlaw, an 'elite' global network of independent law firms with 7,500 lawyers based in over 150 cities.
Pattinson, a board director of Interlaw, says: 'From cost saving to business development opportunities, to peace of mind for the client in having access to firms that genuinely understand the local culture, the advantages are testament to the important role that networks play in the legal sector right now.'
Legal referral networks first emerged in the early 1980s. Many operate on the basis of geographic exclusivity (one firm per country), but others allow member firms the flexibility to work with a variety of counterparts. Networks are not just designed for the smaller outfits with no foreign outposts and often complement firms' own international offerings. Most charge membership fees.
The agility and flexibility of being part of a network which works with the "best in class" in each jurisdiction encourages better service delivery

Michael Pattinson, Trowers & Hamlins
Trowers & Hamlins is the Interlaw member for England and Wales, Bahrain, Oman and the UAE. As Pattinson explains: 'If a client finds that they need our assistance in a jurisdiction where we do not have our own presence, we are able to draw upon our partners in the network.
'The agility and flexibility of being part of a network which works with the "best in class" in each jurisdiction encourages better service delivery.'
Lewis Silkin has been a member of Ius Laboris since 2003. Like Interlaw, the network is a one-member-per-country 'best-of-breed' alliance and membership is by invitation, explains Lewis Silkin chair and partner Michael Burd.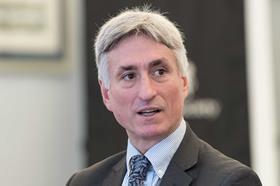 The firm was approached about possible membership for the UK in 2003. At the time it was dealing with a growing number of transnational instructions by 'trying to manage, literally, dozens of relationships with single firms in different countries'. But that experience was 'always dicey', Burd recalls. 'We were considering how best to achieve consistent quality of international coverage, and to do that with greater ease,' he says. 'Opening offices in multiple countries is expensive, management-intensive and very risky. Ius Laboris was the best answer for us, and so it has proved to be.
'It has made a huge difference to us to have an organised and coherent offering globally, and that has shown in the very significant growth we have experienced in transnational work since becoming a member,' he adds.
TerraLex describes itself as a 'voluntary association of independent law firms' and 'each TerraLex member retains the right to work with any law firm or client'. For Tim Anderson and Geraldine Elliott, partners at TerraLex member RPC, this flexibility is crucial. 'Often we'll find that if the local member firm doesn't have the expertise to support on a specific mandate, they will know excellent local lawyers who can,' says Anderson. 'This in contrast to "global" firms, where there will be pressure from HQ to use the firm's local office even if that might not always offer the best solution for clients.'
'Our view is that networks are increasingly coming into their own and, more and more, are being preferred to the traditional global or verein model,' Elliott says. The difference between a network and a global firm on this measure is the scale of jurisdictional reach. TerraLex gives RPC access to 113 countries, with around 20,000 lawyers at its disposal.
Charles Brooks is a partner at Pennington Manches and board member of Multilaw, which boasts 90 member firms across more than 100 jurisdictions, and access to 10,000 lawyers. 'Our overseas offices and membership of Multilaw are part of our international strategy, and cannot be taken in isolation,' he says. Following the 2019 merger with Thomas Cooper, the firm now has five overseas offices, including in São Paulo and Madrid, and there has since been 'a good cross-fertilisation' between those offices and other Multilaw members in South America. 'I can see that collaboration increasing as markets begin to open up again,' Brooks says.
Even the world's largest law firm is not eschewing networks; in fact, it has created one. Despite having offices across 189 locations in 77 countries, Dentons did not have a presence everywhere its clients did business. 'We founded Nextlaw Referral Network to give us the geographic presence and subject matter expertise to make it more likely that we would have access to exactly the same talent for our clients' requirements wherever we do business,' says Nextlaw CEO Paul Hatch. It is by far the largest law network today, contends Hatch, with firms in 200 countries and more than 35,000 lawyers. It does not charge any fees and accepts 'any law firm, regardless of size or location' that provides quality client service. Moreover, it does not allow any one member to enjoy geographic exclusivity.
So what are the benefits to member firms? Number one is referrals. Networks feed on 'longstanding and close relationships' between members and the 'confidence to recommend our partners and clients to those contacts [and vice versa]', says Brooks.
Advantages also derive from 'much greater professionalism' in how these associations are run. The Multilaw 'global office', for example, has grown from one employee to a staff of five since Brooks' firm joined the network in 2000.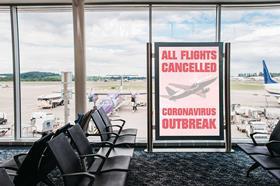 Covid-19 draws firms into global support orbit
Amid the challenges of Covid-19, membership of a network has been helpful to many firms. 'This environment where international travel has shuddered to a halt has illustrated the value, importance and modern-day relevance of being able to draw on local legal expertise without actually having to be there,' says Geraldine Elliott, partner at TerraLex member RPC. TerraLex held the first law firm network virtual conference in June. More than 500 people registered, and it took place over three days. 'This level of interest shows how important networks have become, especially in times of limited travel,' she says.
'The pandemic has created many opportunities for our network,' says Trowers & Hamlins' Michael Pattinson. 'Now we are not so heavily reliant on physical meetings, we are interacting by video, by text and calls on a regular basis.' The firm is a member of Interlaw.
Training, and business development meetings are happening more frequently now that members have 'the flexibility and [fewer] time constraints associated with physically travelling to different locations', according to Pattinson. The crisis had also allowed members to get closer to their global clients. 'With digital communication now the norm, distance is no longer an issue,' he says.
For Jon Heuvel, partner at Multilaw member Shakespeare Martineau, 'the need to rely on video conferencing as a means of communication has enabled us to "meet" more frequently than ever with our international colleagues'. Embracing this opportunity, Multilaw has held a range of online events – from informal drinks to panel discussions and guest speakers. Last month, for example, the network's EMEA region 'met' to hear a special presentation from Professor Caitlin Moon at the Vanderbilt Law School on 'Client-Centred Lawyering in the [post] Covid Normal', with more than 60 attendees. 'Even our ability to recruit new members has not been dampened,' says Heuvel, pointing out that Multilaw's newest member firm was confirmed last month.
'Our network wouldn't thrive if we weren't assiduous about quality control. All the firms in the network are in tier one or two in their jurisdictions and have to go through a rigorous qualification process before being welcomed into TerraLex,' says Anderson. 'We also know the member firms very well through conferences and various practice and industry groups arranged by TerraLex. This personal connection is of huge importance when entrusting client relationships.'
Another major benefit of networks is support on bidding for work. TerraLex has three business development directors.
Multilaw offers member support on business development, marketing and joint pitches. 'We have led or been involved in tenders and joint projects where response time as well as cost has been crucial,' says Brooks, claiming that Multilaw has 'consistently been faster in the supply of a bid to a tender than some of our larger multinational competitors'.
Jon Heuvel, an employment partner at Shakespeare Martineau and regional chair for EMEA at Multilaw, says: 'It is now often the case that a client will prefer a network over a global law firm, because it often offers more attractive hourly rates, more flexibility and advisers who are more embedded in the local jurisdiction than the outpost of an international firm. We… can pull together a multi-jurisdictional team at very short notice.' For example, thanks to Multilaw, Heuvel's firm was able to secure FTSE 250 Games Workshop as a client ahead of other multinational law firms. 'Within 48 hours of being contacted, we had a complete client team in place across every jurisdiction, and an agreed methodology for project management,' says Heuvel.
Networks pride themselves on offering other services – for example, TerraLex has 'platforms' for members' managing partners, and business development, HR and IT professionals to share ideas and developments in their jurisdictions. Multilaw provides succession-planning support; younger associates can participate in the annual Multilaw Academy (a week-long practical training course for associates from member firms) and in its Young Lawyers Group.
'We are seeing many more attendees at online meetings than we have had in the past at actual meetings,' says Brooks. This has fostered innovation and activity: notwithstanding the lockdown, the Multilaw global office has been 'really busy organising and supporting the practice groups' and recently added a new practice area dedicated to 'fashion'.
Chris Marston, chief executive of LawNet, says take-up of the network's online learning programme, introduced soon after lockdown and running through to July, was 'outstanding': some 43 courses received more than 1,100 registrations. 'Our autumn and winter programme of 30 events received over 1,000 registrations within a fortnight of launch,' he adds.
Network members have derived other benefits during the crisis. Burd says: 'Because the effects of the pandemic have impacted on employment and working practices so significantly, the ability of Ius Laboris members to share experiences and public information useful to clients who are struggling with workplace challenges across dozens of jurisdictions has been really helpful.'
Lockdown has also made technology an even more integral part of international law networks. 'Information technology has radically shrunk the world over the last two decades and continues to do so,' says Hatch, who argues that networks play an important role in that process by allowing a firm anywhere in the world to work with another firm anywhere else.
Also, with a referral logging and tracking system and dashboard, Dentons and other member firms are able quickly to see which referrals have been made and received to and from which firms, and identify patterns in workflows. This can help inform business decisions on staffing, practice area coverage, and future practice and location development, according to Hatch.
Nextlaw's members benefit from 'preferred access and pricing' to products and services from Dentons' Nextlaw Labs, a legal business accelerator that works with tech startups.
Interlaw's private members' portal acts as a law firm intranet, and also features a client management and feedback system to help members monitor progress on multi-jurisdictional client projects and matters, explains Brooks. TerraLex, for its part, has an arrangement with HighQ, whereby members are given free access to the Thomson Reuters cloud-based platform, which sets out to facilitate document and team collaboration, legal project management and client engagement.
So how best to exploit law networks? Select one carefully. International law networks vary 'significantly', with 'many just being glorified referral networks that succeed to a greater or lesser extent', says Burd. 'The fact Ius Laboris specialises in one discrete area of law [employment] helps us to stand out in a world where in-house counsel legal departments are becoming ever more sophisticated in how they choose outside counsel,' he says.
Other networks are full-service, offering a variety of practice and sector groups – from banking and finance, to litigation and intellectual property.
'The greater your engagement with the network the more value you will derive from it,' Elliott says. Not only is one of RPC's partners, Tim Brown, TerraLex chair, several others lead industry and practice groups 'so our presence is strong and visibility high', she says.
It is also important to 'sell', or promote the network, both internally to as many people within the firm as possible, and externally. 'We talk to clients about TerraLex and include reference in our pitch documents,' says Anderson.
Hatch urges lawyers not just to take part in meetings held by the network, but also 'to reach out to other members that you have met to touch base. Use your firm's CRM system, or even just a spreadsheet, to keep track of your outreach and what you know about each person. Ask how they are doing, about any developments or interesting recent stories in relation to their hobbies or association memberships which you may have chatted about in prior conversations.'
The idea is to 'cement in other members' minds the areas of expertise that are your firm's strength'. So another suggestion is offering to be on a committee on the network or to help pilot or implement a new tool or process to help raise your firm's profile among other members, Hatch advises.
When travelling 'in a non-pandemic world' for work or holiday, plan ahead and catch up with member firms for a coffee and chat to get to know each other better and 'solidify business relationships', Hatch also recommends.
Also, share best practice on ways of working, including marketing and business development activities, diversity, community initiatives and billing best-practice. 'Partners want to ensure that their clients' needs are being met by colleagues they trust, and trust is earned by becoming familiar with each other and building key relationships,' Pattinson says.
Brooks emphasises the importance of having 'an appropriate budget' to ensure regular participation in and contribution to the network's affairs and to keep an eye on your returns. That said, 'in certain jurisdictions one will always be a net giver of referrals rather than a receiver', he says. He also advises members to 'continually self-appraise as against your international strategies and ensure the network operates an effective member appraisal system'.
Finally, take the opportunity to learn that things are done very differently in different places. 'None of us has all the answers or does everything in the best way,' Burd says.

Marialuisa Taddia is a freelance journalist