What has the pandemic done to medical negligence and prospects for reform? Melanie Newman reports
The low down
For the public, former Tory chancellor Nigel Lawson once observed, the National Health Service is the closest thing the country has to a religion. And the NHS is, indeed, many things to many people – from Europe's single largest employer to a fiercely contested political battlefield. It is also under-resourced and, in dealing with Covid-19, has come close to breaking point. That cocktail of public devotion and periodic cash crises makes for a complex relationship between error and responsibility. Political leaders rail against the funds spent on medical negligence cases. Yet there is scant evidence of lawyers or clients 'taking advantage' of the pandemic to bring claims against the Covid-battered NHS. And if 'no-fault' compensation replaced legal battles, the ultimate bill would be higher.
Back in the 1980s, Lord Justice Mustill said this about standards of medical care: 'An emergency may overburden the available resources, and, if an individual is forced by circumstances to do too many things at once, the fact that he does one of them incorrectly should not lightly be taken as negligence.'
For much of 2020 the NHS was operating under the 'battle conditions' described by Mustill in Wilsher v Essex AHA, providing it with a defence to many potential claims arising from treatment errors during the pandemic.
'It can't really be contested that this is an emergency which has come close to overburdening available resources and would have done were it not for redeployment of staff,' says medical negligence expert John Coughlan QC. Wilsher did not establish 'immunity' for healthcare staff and neither does the Coronavirus Act, Coughlan points out. 'There has never been a trend of successfully defending cases because I, the doctor, was too busy or momentarily distracted,' he adds.
'But there are examples of the law shaping the content of the duty to the circumstances on the ground. We all have examples of cases where decisions have been taken in the agony of the moment in a birthing suite, in an A&E department… you must take into account the realities of operating in a busy, pressurised environment. And here we are.'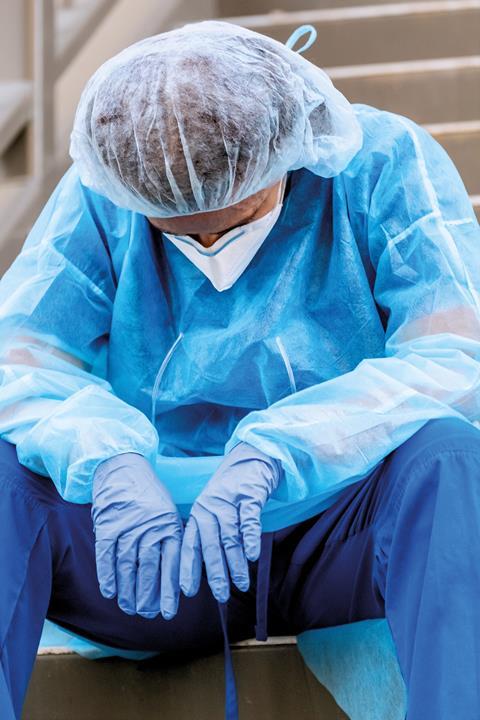 For mistakes by staff redeployed into intensive treatment units from other areas of medicine, Coughlan feels there would need to be a 'pretty gross departure from the norm' to get over the 'battle conditions' hurdle.
This high threshold, as well as difficulties in proving causation where patients are already seriously ill, means many clinical negligence practices have decided against taking on Covid-specific cases. Legal expenses insurer ARAG's survey of solicitors in late-2020 found little more than a third had the appetite for them – as distinct from cases resulting from delays to treatment.
'We made a policy decision not to take cases of the "I got Covid and my doctor didn't diagnose me" type,' says Lisa Jordan, head of Irwin Mitchell's national medical negligence practice. The firm has taken Covid-related cases, however, including a client whose GP denied them an in-person consultation as they had diagnosed them with Covid remotely. The client, whose symptoms were not typical of Covid, turned out to be suffering from an aneurysm. 'We are anticipating that the impact of delayed cancer referrals and diagnoses will start to come through soon – it usually takes around 12 to 18 months before the patient is aware that something serious has been missed,' Jordan adds.
Obtaining after-the-event (ATE) insurance for this type of case is tricky. ARAG's head of ATE sales Mike Knight says the firm 'has not put a blanket "no"' on Covid cases but is struggling to assess their chances. The firm has insured cases where missed diagnoses or delays predated Covid and were then exacerbated by the pandemic. For cases where Covid apparently has a more direct influence, ARAG is waiting to hear from experts, Knight explains: 'It's very complex. We want to support our firms but we have to be cautious.'
Barrister Gemma Roberts said the impact of the pandemic will still need to be taken into account in delayed diagnosis cases, following Mulholland v Medway NHS Foundation Trust, which held that medical negligence claims must always be considered in context.
'The quality of the consultation if done by telephone or video is obviously not going to be as good as face to face,' Roberts says. 'A question that the courts will invariably be asked to deal with is: what was the standard of the reasonable GP conducting a video consultation and is that going to be a lower standard than if it was face to face?' Courts will also have to consider whether the decision to hold a remote consultation was reasonable in the circumstances, she adds, and this may depend on the timing and Covid-19 infection rates in the locality.
The pandemic-related reduction in routine treatments – and patients' likely reluctance to sue the people they had been clapping every Thursday – resulted in declines in enquiries to most clinical negligence practices last year. Nearly two-thirds of ARAG's survey respondents reported a reduction in enquiries. On average, that reduction represented almost half (45%) of their normal workflow.
When cases pick up again they may have the added complexity of private sector involvement. Laura Daly, senior associate at Irwin Mitchell, expects the huge NHS waiting lists for routine treatments will drive more people to private hospitals. 'There are still questions over how protected they are if something goes wrong,' she says. Patients may not be aware that private hospitals do not accept responsibility for care provided by the self-employed clinicians who use their rooms. While the hospitals have a statutory duty to ensure the quality of medical services provided on their sites, they delegate this duty to the insured clinician. Challenges to this delegation against the hospitals where rogue breast surgeon Ian Paterson operated never reached court.
Liability for care costs
In the landmark 2021 Supreme Court case Khan v Meadows, a mother sued a doctor for failing to advise her properly on testing for haemophilia. After giving birth to a son who suffered haemophilia and autism she brought a claim for the costs of looking after him. Had she been properly advised about the haemophilia risk, she argued, she would have terminated the pregnancy.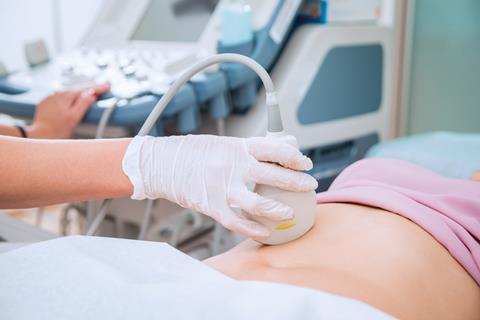 Terry Donovan, Kingsley Napley's head of clinical negligence, says this area of law is very complex. 'The court will not make an award for the cost of bringing up a healthy baby,' he explains. 'But if the child has a disability you can claim for the costs of meeting a child's additional needs caused by their disability.'
The Khan case centred on whether Ms Meadows should be awarded costs associated with both conditions (agreed at total compensation of £9m) or the costs associated with the haemophilia only (£1.4m). The High Court said the mother could recover for both conditions but this was overturned at appeal. The Supreme Court upheld this decision, finding that the defendant was only liable for costs arising from the child's haemophilia.
Thompsons Solicitors launched its Patients Before Profit campaign to raise awareness of the issue following the Paterson scandal. The firm's head of medical negligence Linda Millband says: 'We want the private sector to behave in the same way as the NHS, with specialist centres and the same procedures and safeguards.' Both the NHS and private sector needed to make more use of multi-disciplinary teams (MDTs) for new procedures, she says.
Another area where the work never went away is maternity care, says Suzanne White of Leigh Day & Co, which supports Baby Lifeline, a charity that aims to prevent childbirth-related injuries and death. But even she currently has cases where Covid has been a factor, including a mother who suffered a serious perineal tear that was not identified. The vast majority of successful claims here, and the lion's share of the compensation, cover the cost of the necessary long-term care needs of children with a disability caused through negligence at birth.
'It's the wrong way round – the focus is on the money rather than improving care, whereas obviously if there was less negligence, costs would come down'

Suzanne White, Leigh Day & Co
Recent maternity scandals at Shrewsbury, East Kent and Nottingham have uncovered appalling care, White says. 'We see the same basic mistakes happening again and again, things just aren't improving.' This is a particular issue for black women, who are four times more likely than white women to die in childbirth. 'There's a tendency to dismiss black women who raise concerns,' White explains. 'I also have a black client whose child had jaundice which was not diagnosed.'
The problem, White says, is that those advising the government see addressing poor care as secondary to the issue of rising maternity claims. 'It's the wrong way round – the focus is on the money rather than improving care, whereas obviously if there was less negligence, costs would come down,' she adds.
Figures obtained by JMW Solicitors from NHS Resolution, which handles negligence claims against the NHS, show that the number of maternity claims has almost doubled in the last decade, rising from 391 in 2009/10 to 765 in 2019/20.
In 2019/20 the estimated compensation cost of incidents under NHS Resolution's main indemnity scheme, the Clinical Negligence Scheme for Trusts (CNST), was £8.3bn, of which 69% relates to maternity. As the recent Health and Social Care Committee report on the safety of maternity services in England pointed out, the £1bn maternity compensation bill paid out by the NHS in 2018/19 was nearly twice the wage bill for all of England's obstetricians and gynaecologists combined.
'Fear of litigation stifles learning which ultimately makes the system less safe for patients'

Health and Social Care, Committee report
The report was heavily critical of litigation as a means of redress for medical mistakes, pointing out that around a third of the total compensation paid went on lawyer fees, and finding it had 'cultivated a culture of defensiveness and blame, preventing families getting the transparency and accountability they need and deserve.'
The report found: 'Compensation based on finding fault could theoretically make sense if such a process acted as a deterrent by encouraging clinicians to practise more safely. But there is no evidence to suggest this happens. In practice it is the reverse: fear of litigation stifles learning which ultimately makes the system less safe for patients.' Compensation paid, it should be noted, reflects factors such as the cost of harm caused by negligence, including necessary care, and is not calculated as a deterrent.
The report recommended that the government introduce a scheme for compensation based on whether the incident was avoidable, rather than who was at fault. It also recommended changing how awards are calculated.
During evidence to the committee in February, patient safety minister Nadine Dorries confirmed that the government is 'looking across the NHS… not just maternity, at how issues of no-blame, no-fault compensation and clinical negligence are treated'.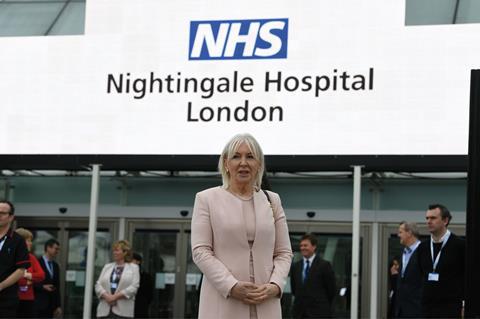 Paul Rumley, Royds Withy King's lead partner on clinical negligence, is chair of the Society of Clinical Injury Lawyers (SCIL), which represents most claimant firms in England and Wales. He is not impressed by the proposals: 'We've been talking about no-fault schemes for 30 years and we always come to the same point: if everyone is properly compensated we can't afford it.'
Sweden, whose no-fault scheme was discussed in the committee report, has much higher welfare spending than England and Wales, he points out. 'Capped damages and under-compensation lead to increased costs in the long run as people can't access follow-up care and they take longer to recover and return to work,' he says. 'It will also lead to a loss of patient safety learning as you don't look into the cause, you just look at what tariff the injury falls into.'
Rumley tells the Gazette he wrote to the then health secretary Matt Hancock, Dorries and select committee chairman Jeremy Hunt to explain the pitfalls: 'I have not had the courtesy of a response from any of them.'
Claimant costs in cases against the NHS had gone down for the last two years, he adds, and 2021 is likely to see a further drop due to the Covid protocol. This agreement, negotiated in 2020 between NHS Resolution, SCIL and patient safety charity Action Against Medical Accidents, promotes improved collaboration between the parties.
As well as proposals for tort reform the government has been kicking around plans for fixed recoverable costs for the past five years. In 2019 the Civil Justice Council produced a report with suggestions for a two-track process for cases worth less than £25,000. SCIL believes the proposals would lead to many specialist clinical negligence firms withdrawing from that end of the market. 'The obvious consequence of that will be a rise in litigants in person with unmeritorious claims – people who the system currently strips out,' Rumley says.
SCIL was promised an open consultation on the proposals, and developed its own scheme to put forward in response, he adds. 'But since the 2019 report nothing has happened,' Rumley says.

In 2017 NHS Resolution introduced the Early Notification Scheme (ENS) to speed up birth injury claims. Trusts are required to report incidents meeting certain criteria within 30 days. A panel will then scrutinise the incident, decide if there is a case against the NHS and, if there is, will start discussions with the family. NHS Resolution told the select committee that up to July 2020 24 families had received an admission of liability, formal apology and in some cases financial assistance within 18 months of the incident. NHS Resolution described this time frame as 'unprecedented for claims related to brain injury and/or cerebral palsy'.
However, 24 cases is a small proportion of those reported and some lawyers think the scheme is weeding too many out prematurely. One says: 'My concern is that the process is very rushed. We've heard the panel sometimes looks at three cases at a time. These are complex cases and the decision to dismiss is sometimes made without the panel having access to witness statements and other evidence.' In one case, the claimant's lawyer had been provided with the same material sent to the ENS panel, which had rejected the case. 'Some of the relevant medical records were missing.'
Royds Withy King has raised concerns that families dropped from the scheme are not being advised to seek independent legal advice. Those who do go on to successfully litigate will have suffered a delay of at least 18 months in getting resolution, the firm points out.
Melanie Newman is a freelance journalist