The vast remit of the European Union (Withdrawal) Bill, presented to parliament on 13 July to establish a framework for the UK's departure from the European Union, is a serious cause for concern for law firms and their clients. As Jonathan Goldsmith, Law Society Council member for EU matters, comments, despite its size and broad coverage, the bill's provisions lack certainty and mutuality.
Our febrile predicament is exacerbated by general recognition that the task of uncoupling the UK from European regulation is too great to complete in under two years and there has to be a transitional period; so the uncertainty that is already placing limitations on UK business will continue for some time after the UK actually leaves.
The bill, which has been described as the 'great download and save bill', is a framework for untangling the UK from European laws, regulations and agencies.
Cambridge law professor Mark Elliott includes this clear explanation of its provisions on his Public Law for Everyone website: 'The bill will do three key things. First, it will repeal the European Communities Act, which was passed in 1972 in order to enable the UK to join what is now the EU. Second, it will turn nearly all existing EU law into UK law. A snapshot of the EU laws that exist just before Brexit will be taken, and those EU laws will become national laws. Third, the bill will give government ministers powers to amend, get rid of and replace "retained EU laws" (that is, EU laws that are converted into national laws by the bill).'
If nothing is in place [post-Brexit], we move back to international principles which may not be as effective

Mickaël Laurans, Law Society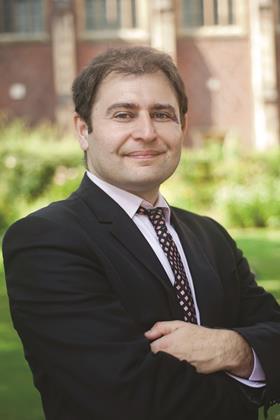 However, as most legislation is deterministic, there are difficulties associated with drafting provisions for an uncertain outcome. Jolyon Maugham QC of Devereux Chambers observes that the bill even introduces uncertainty around Brexit day, which, under article 50 of the Treaty on European Union, has to be before the end of March 2019. Under clause 14(1) any government minister can use a statutory instrument to determine exit day.
'This is alarming and unnecessary, and creates political difficulties as the Labour party has promised its MPs a meaningful vote on the final deal,' he says.
'Furthermore, it is difficult to know how the government can make statutory instruments, which are secondary legislation, that deliver continuity post-Brexit, when it doesn't know what Brexit will look like, and its negotiating stance is changing all the time. For example, we are leaving [the EU nuclear power regulator] Euratom, but we do not know what we will have in its place.'
Recognising this, the bill contains 'Henry VIII' powers for ministers to amend legislation, including the bill itself, when it is enacted. These too have raised concerns.
'The Law Society believes that parliament should have the ability to scrutinise any changes to legislation,' says Mickaël Laurans, head of the Law Society's International Division. However, he acknowledges that specific legislative changes will be required as EU regulation is incorporated into UK law.
Reciprocity for legal services
The Law Society's priorities for its membership include practice-related questions, such as reciprocal recognition – for example around food safety standards and agriculture inspections which are currently recognised across EU member states.
Other practical considerations specifically concern legal services. One of the most significant is the mutual recognition of judgments between the UK and the EU.
'We currently have effective mechanisms for this in civil and commercial, criminal and family matters. If nothing is in place, we move back to international principles which may not be as effective,' says Laurans. 'The Law Society would like the UK government to seek continuing membership of the Brussels I Regulation (Recast) or to look at alternatives.'
This element of reciprocity has been widely discussed. Litigators and their clients are faced with confusion over the post-Brexit relationship between the UK courts and the European Court of Justice (ECJ) and the potential for conflicting judgments. In his speech at the Mansion House dinner for judges, lord chief justice Lord Thomas said: 'It is essential for the UK that we work with the EU to ensure that there is a simple and flexible regime for the mutual recognition of enforcement of judgments for the future.' He added that post-Brexit lawyers will then be able to 'react more quickly and freely to developments in our fast-changing world'.
Much has been made of UK nationals living in Europe, but many UK businesses need to send staff from the UK and elsewhere to work with clients in Europe

Sophie Barrett-Brown, Laura Devine Solicitors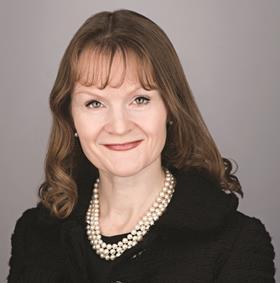 James Davies, divisional managing partner and joint head of Lewis Silkin's employment, immigration and reward department, agrees: 'We cannot disconnect completely from the ECJ – it has an important role in international justice. Referring judicial decisions on international matters to UK courts would be like playing football and also being the referee.' Davies believes that the Norway model would be a good fit – Norway is a member of the European Economic Area (EEA) and the European Free Trade Association (EFTA), so can refer international matters to the EFTA court. 'We can replace the ECJ with something else, but we have to have a means of arbitrating over the UK's international relations,' he says.
Another Law Society priority is to retain mutual market access for EU and UK lawyers. 'If there is no agreement to replace the EU framework, which has uniform rights and obligations, we will be negotiating with 27 different regimes,' Laurans explains. 'UK lawyers will need to requalify before practising in Paris, and in some countries they would be unable to partner with local firms, so the Madrid and Barcelona offices of international law firms would have to split. The Society is currently discussing contingency plans with its members.'
The Gazette recently reported that more than 1,100 England and Wales solicitors have registered to practise in Ireland since the UK voted to leave the EU. Some international law firms are asking their trainees to consider dual qualification, so that they can also practise EU law.
Laurans explains that lawyers who qualify and are in private practice in the EU or the EEA will retain the right to represent clients in European courts, and the right of audience at the ECJ, post-Brexit, so many of these issues would be solved automatically if the UK adopted the Norway model.
While law firms are grappling with major changes to the legislative and regulatory framework that impact their professional practices, Brexit is also bringing in business. European laws and regulations affect numerous corporate and commercial arrangements including competition rules, state aid, subsidiarity, advertising, consumer protection and product liability, as well as the specific issues covered by sectoral regulators. And this is in addition to practical decisions around locating offices and facilities, taking on projects and roles, and recruiting from the EU.
Immigration and employment
Immigration was the key driver for 72% of those who voted for Brexit, according to pollsters. Removing free movement between the UK and EU countries will have significant consequences for employment as well as the UK's market position in multiple sectors.
The Brexit bill does not cover immigration. Instead, the new Immigration Bill announced in the Queen's speech will repeal UK law on free movement and establish 'new national policies on immigration'. Home secretary Amber Rudd has commissioned the independent Migration Advisory Committee (MAC) to 'carry out a detailed assessment of migration from the EU and the European Economic Area' in order to identify options for 'a post-Brexit immigration system that works for all'. The MAC will report in September 2018, after the EU withdrawal bill but before the immigration bill.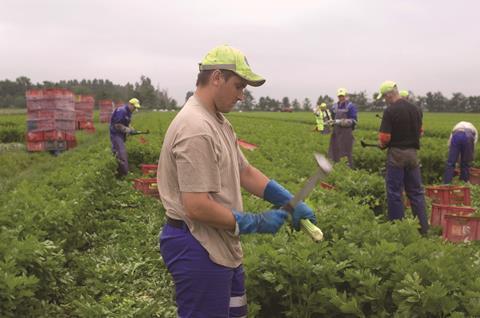 What does this mean for UK businesses, who need to plan their way through the run-up to Brexit and its transitional arrangements, and the law firms who advise them? Laura Devine, principal of immigration law firm Laura Devine Solicitors, and senior partner and head of the firm's UK practice Sophie Barrett-Brown are advising businesses on supporting EU nationals on their staff, who are often concerned about their status.
Employers are seeking advice on recruitment post-Brexit, both of EU nationals into the UK and vice versa. 'Much has been made of UK nationals living in Europe, but many UK businesses need to send staff from the UK and elsewhere to work with clients in Europe,' explains Barrett-Brown.
'At the moment there are no restrictions, but they realise this is likely to change,' Devine adds.
'British businesses currently have access to the EU labour force and we are keen that should continue,' says Barrett-Brown. 'We have to establish ways of accessing the EU labour market that are not administratively burdensome. One possibility would be to introduce a system of registration. This would enable the UK to be agile and it might win us some reciprocity around the EU's approach to British workers.'
Lewis Silkin's Davies is not convinced that the UK's immigration and employment rules will change quite as expected. 'There are pressures within the EU about unrestricted free movement. For example, there is a skills shortage in Poland because skilled workers are leaving, and that is increasing wages and inflation. In Hungary, there is a political backlash as doctors and health professionals move after completing their training, so effectively they are subsidising the medical profession in richer countries.' Davies believes that as the pound weakens and the wage differential narrows, the EU too may shift away from free movement of workers.
Davies' 120-strong team is advising on similar issues to those addressed by Laura Devine: 'Our corporate clients are looking to support the EU nationals among their UK staff. They don't want to lose skilled people who are difficult to replace. Construction companies are concerned because the UK is experiencing historically low unemployment. However, uncertainty around free movement of employees is a factor for manufacturing companies looking to relocate plant out of the UK. The situation is more straightforward for financial services and other international businesses– including law firms – who simply open offices where they are required.'
Taking the grunt out of Brexit
Emma Wright, commercial technology partner at Kemp Little, believes that the best way around legislative uncertainty in commercial contracts is to include a straight termination-for-convenience provision. 'There simply won't be time for all relevant EU law to be incorporated into UK law, so we will end up referencing the EU legislation,' she explains. 'Otherwise, lawyers will potentially be scrabbling around for old legislation, which will be a big step backwards.'
Kemp Little has created a Brexit tool for its commercial clients, built on Kira Systems' artificial intelligence platform, to identify contractual arrangements likely to be affected by the bill.
'The tool, which is designed for in-house lawyers to use, scans commercial contracts and flags areas that will need to be considered in the preparation for Brexit, such as licences and authorisations issued under EU provisions, or clauses that cover legislative changes,' explains Wright. 'For example, it allows a [GC] to create a heat map showing how many of the company's contracts remain silent on who bears the cost of compliance as a result of changes in law.'
The tool was built in response to common questions that the firm's technology and outsourcing clients were raising after article 50 was triggered.
There are pressures within the EU about unrestricted free movement… there is a skills shortage in Poland because workers are leaving, and that is increasing wages and inflation. In Hungary…doctors and health professionals move after training

James Davies, Lewis Silkin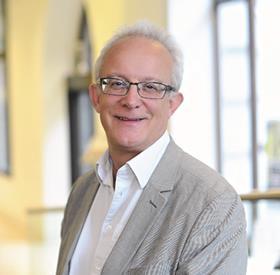 Wright acknow­ledges that due to the lack of clarity around Brexit, lawyers need to anticipate potential issues, which is where the tool may be more useful than a specific consultation. Indeed, the head of legal at insurance multinational Aviva suggested at the Law Society In-House Division conference that businesses should stop spending money on Brexit advice.
Wright and her colleagues lean the opposite way and always include Brexit planning in client consultations. 'There are suggestions that [PII] insurers are preparing for an increasing number of claims against law firms for alleging that failure to consider the impact of Brexit in relation to specific retainers amounts to negligence,' she says, highlighting yet another dilemma for lawyers.
The sheer scale of legislative change raises practical implications, even for transitional arrangements. 'The domestication of EU law creates some real challenges for businesses and the legal profession as the UK statute book suddenly expands. The EU's database of law, which we rely on at the moment, will have to be replaced. We hope the government will plan for innovative ways of publishing law in a way that is fit for the 21st century,' commented Linklaters partner Charles Clark following the bill's publication on 13 July.
Devine adds that less regulation may make the UK more attractive to investors, and moving away from the 'unworkable' net migration target, perhaps to a sector-based scheme for low-skilled migration, might replace the Seasonal Agricultural Workers Scheme. According to the National Farmers Union, May saw a 17% shortfall in seasonal workers. Some have said they no longer feel welcome in the UK.
Ready or not?
'The transitional period means that potentially we will never fully "Brexit",' says Wright at Kemp Little. 'The transitional period will coincide with the end of this parliament, so we could end up in a perpetual holding position. Or if we decided to remain in the EU, could the UK unilaterally decide to withdraw from the article 50 process, as this would entail approaching the ECJ?'
Earlier this year, Maugham brought a case in Dublin seeking a referral to the ECJ on whether the British government can revoke article 50, once triggered. The case was discontinued in May, but Maugham still believes that Brexit itself is not a certainty. 'There is increasing awareness that it is incredibly difficult to deliver the Brexit vision that was originally promised without enormous damage to the UK economy. The notion that the government will be able to suspend the disbelief of the nation for another 18 months is remarkable. However, I suspect we will end up in the EEA or as an EFTA state like Switzerland.'
Davies believes that the Norway model may be the answer for the UK too, although the government has stated that this was not an option. On the other hand, Keir Starmer, Labour's Brexit spokesman, has said that Labour would consider all options.
For the Law Society's Laurans, the best-case scenario would be for mutual recognition in legal services to continue, enabling UK lawyers to continue practising EU law. Davies is optimistic in the long run, believing the EU itself may change, perhaps evolving into an entity that will entice the UK to rebuild closer links or even rejoin.
However, none of this protects UK businesses and law firms from a potentially difficult transitional period of sustained uncertainty. Once the deal is on the table – and we will know more when the bill returns to parliament in the autumn – it will be easier to move forward.
Joanna Goodman is a freelance journalist
'It is the magnitude of its intentions that astonishes'
The vastness of the European (Withdrawal) Bill is its most striking feature, writes Jonathan Goldsmith. It is not its physical size – it only has 19 clauses, with nine schedules – but rather the magnitude of its intentions that astonishes. The future is likely to show that the never-ending complexity of the legal consequences of the UK's withdrawal from the EU cannot be contained within the confines of an act of parliament, or even several, no matter how long they are, or how sovereign our parliament is.
Many pages have already been written about the bill's most controversial aspect, the wide-ranging 'Henry VIII powers' that the government has granted itself. Commentators seem to agree that, if parliament is not to become so clogged up with detail that it can no longer operate, some element of Henry VIII powers is necessary. But many believe that those powers are too widely drawn. A good place to start reading some of the commentary is on the website of Public Law for Everyone, which has an expanding collection of key texts, official publications and opinions.
A topic on which more detail is required is the question of UK agencies taking over EU institutions' and agencies' regulatory work – food, atoms, competition, medicines, chemicals, transport safety, and so on. The bill obviously recognises that this will have to take place. But is there already, somewhere, a comprehensive list of which new UK agencies will be established, and which existing agencies will take on new powers? More importantly, are there estimates of staffing needs, budgets and timetables?
From a lawyer's point of view, the most obvious omission from the bill is mutuality. Much of the EU is based on mutual recognition. Services and goods, court decisions and deported criminals – and a whole host of other things – cross borders easily within the EU because each side recognises the acts of the other. It affects many of the topics dearest to a lawyer's heart: our own qualifications in order to practise elsewhere; the substance of EU civil and criminal law instruments which have eased cross-border justice; and other topics on which lawyers advise their clients.
The bill mentions – under the Henry VIII powers – that retained EU law will have to change in this respect. But, of course, the bill is incapable of legislating to resolve it, as it has done with other aspects of EU law, because one side cannot unilaterally declare that mutual recognition will continue after Brexit. The other side has to agree as well. EU mutual recognition continues, because there is a core of common rules enforced by a common court. We will have the common rules immediately afterwards, but they will slowly diverge with time; and we have so far rejected the common court. What will happen to this corpus of law in the UK, especially given that our government has indicated that close cooperation in justice, particularly criminal justice, should continue?
This commentary touches only briefly on some of the gigantic issues contained – or not contained – in the bill. Pay attention: legal turbulence ahead.
Jonathan Goldsmith is Law Society Council member for EU matters and a former secretary general of the Council of Bars and Law Societies of Europe. All views expressed are personal and do not necessarily reflect the views of the Law Society Council