Lawmakers play political football with planning law. There is a danger that the results in our town and city centres will increasingly reflect this brinkmanship, writes Maria Shahid
The low down
In local and parliamentary elections planning issues have the power to swing the vote. England seems caught in a destructive cycle whereby politicians are castigated for failure to deliver on planning promises such as new housing, and punished for backing reforms. All this occurs at a time when the stress on town and city centres is acute. Hit by online and out-of-town competition, retailers hope reforms that promote 'placemaking' can save town centres. But can new tenants, including higher education providers, fill the void? Devolution and the liberalisation of planning laws, including designated use, have been welcomed by some. But with six housing ministers in 12 months, planning law's reform agenda is drifting.
The changing face of Britain's high streets has preoccupied planners since the 2008 financial crisis. What were once the thriving hearts of towns and cities across the country have suffered from the stiff competition of out-of-town retail centres and the popularity of online shopping. High street retailers, including big brands, began to struggle. Government reviews and funding followed as urban regeneration or 'placemaking' became central to the government's planning policy.
Change of use
The pandemic served to further exacerbate the problem and planning changes were swiftly introduced in an attempt to support flagging businesses. The introduction of amendments to the Town and Country Planning (Use Classes) Order 1987 saw the previously strict control of planning in town centres, and more specifically the strict categorisation of building uses replaced with a new Use Class E. Before this change, use classes including A1 for shops, A2 for financial and professional, A3 for cafes and restaurants and B1(a) for offices, required planning permission for a change of use.
The amendments meant uses ranging from A1, A2 all the way to D1 and D2, were brought together under a new Use Class E. This meant any of the previously separate uses no longer needed permission to change from one use to another, allowing, for example, a bank to convert to a restaurant.
A streamlined process was also introduced for pavement licences. This allowed restaurants and cafes to place removable furniture on streets adjacent to their premises, giving them a means to keep trading during Covid restrictions.
The planning amendments have their proponents and detractors.
'Town centres have been the centre of civic life for thousands of years. If you want to maintain that you need to repurpose them in some way. With retail no longer prevalent, you need to have the flexibility to do something else'

Nathan Holden, Freeths
'Internal areas in the cities have largely remained pedestrianised,' notes Irwin Mitchell partner Pamela Chesterman, with local councils using the changes as an opportunity to further regenerate city centres, referencing changes to licence restrictions.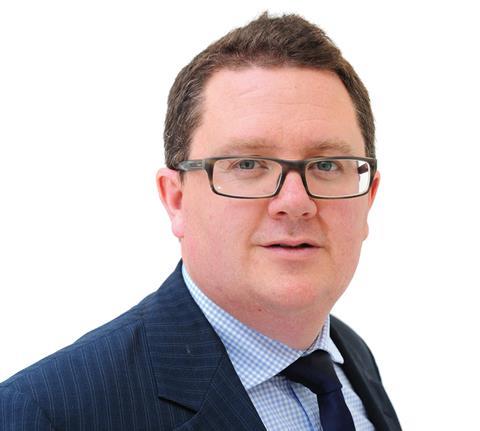 Changes to Use Class E are also seen as a positive by those working with local authorities. 'Necessity is the mother of invention,' notes Nathan Holden, partner and head of local government at Freeths. 'Town centres have been the centre of civic life for thousands of years. If you want to maintain that you need to repurpose them in some way. With retail no longer prevalent, you need to have the flexibility to do something else.'
Many of his clients have benefited from government funding, including the Future High Streets Fund, and the Towns Fund. 'We are seeing many empty retail units being used as higher education facilities,' he says. 'A side-effect is that not only does it liberate their old sites to allow them to be used for housing, but it also gives our city centres more diversity.'
However, others note that the introduction of Use Class E has led to a lack of cohesion in planning of urban areas. 'With the flexibility that class E gives to town centres come unintended consequences,' explains Matthew Evans, counsel at Forsters. 'While generally a change of use was not seen as that important in the bigger scheme of things, if you introduce new uses in an area that wouldn't generally have those uses, that can have an impact on a local level. All uses are different in how they operate. By removing council control over these changes of use, you can end up with strange uses in odd locations.'
Devolution
Uncertainty continues to surround further growth in urban locations. Critics blame the case-by-case approach of the current planning system, which they say is not only unpredictable and long-winded, but the enemy of urban development.
Part of the answer may lie in devolution, with stronger decision-making powers being given at local level through combined authorities, led by metro mayors.
While devolution dates back to 1997, the current process of devolution to combined authorities started in 2014, when deals were negotiated with groups of councils, generally around a major city or town. Nine such agreements were reached with mayoral combined authorities between 2015 and 2019.
The government's Levelling Up white paper, published last year, promised further devolution. Better and more extensive devolution has also been promised in the government's 2023 budget, with mayors outside London taking control of affordable housing programmes.
Chesterman explains how devolution has enabled 'levelling up to happen more organically' in the Liverpool City Region despite funding delays. She references the grant funding put in place by its metro mayor, Steve Rotheram, who this year allocated money for housing-related projects, as well as public transport, to support new trains and buses, side-stepping central government. 'While funding from central government had been promised, it wasn't coming through as quickly as it could,' she notes.
Michael Gallimore, planning partner at Town Legal, says that combined authorities led by metro mayors can also address a lack of cohesion in driving projects through at local authority level: 'Big regeneration schemes need someone to champion them. There is often a lack of project management at local authority level. You need somebody who is able to take decisions.'
Funding issues
Evans explains that some obstacles to urban growth lie in a lack of relevant expertise at local authority level: 'You need to ask: what was the planning system designed to do and what is now being asked to do? The Town and Country Planning Act 1990 was really about the built environment, what it will look like. Now, planners are being asked to deal with viability and affordable housing, which is really social engineering.'
In addition, there is a funding shortfall estimated to be £225m annually in the planning application service.
The Department for Levelling Up, Housing and Communities (DLUHC ) last month opened a consultation on a proposed 35% increase in planning application fees, which has been widely lauded as helping to deal with increasing local authority workloads. DLUHC noted that it is 'only prepared to introduce fee increases if planning performance also improves'.
'The planning system is under-resourced,' Evans notes, 'so these proposals have been universally well-received, but the question is: how does that translate into results?'
For now, on big schemes, planning performance agreements are entered into with local authorities, with a set amount being paid to fast-track an application. Evans says: 'It's rare for a big scheme not to have one in place.'
Funding issues have also arisen over regeneration via the Levelling Up Fund. New figures show that the government is set to spend 25% less on regeneration projects this year than planned. Much of this unspent cash relates to housing projects, with the government citing 'delivery delays'.
Has localism failed?
The Levelling Up and Regeneration Bill, currently at committee stage, contains a number of provisions which critics says will inhibit urban growth.
The creation of national development management policies (NDMPs), which would take precedence over local development management policies, is a case in point. 'Taking local plan policies out of local control seems to be the way that things are going, which will simplify the local plan process, but it will also lead to fewer decisions being made at local level,' notes Matthew Evans, counsel at Forsters. 'It's led to many local plans being put on hold while this consultation is ongoing. For a government that started out by focusing on localism, it seems to be returning to centralised government. Deregulation for the sake of it [will not] benefit planning.'
'There is a lot of detail lacking when it comes to some of the planning proposals. NDMPs sound a lot like spatial strategies, which we already have,' adds Pamela Chesterman, partner at Irwin Mitchell.
Planners have also been critical of the revised NPPF on brownfield development and protecting the green belt published by the government last year. 'The original NPPF was a pro-growth revolutionary document – and this has been set on fire,' says Evans.
One concern relates to the removal of the requirement to review green belt designation in order to meet housing need, say critics. This, they argue, is likely to lead to a further failure to meet government housing targets. The knock-on effect of this is already in evidence, say planners, with a growing push to develop brownfield sites.
'What we are finding in the urban context is that there are only a finite number of sites,' says Evans. 'They tend to be in more difficult inner city locations, and there is a reason why [they haven't] been developed to date, whether that's due to contamination or some other constraint. There isn't necessarily an appreciation on the council side of the cost connected with clearing up contamination, but from a developer's perspective remediation can present its own challenges. There are a lot of viability issues with brownfield land.'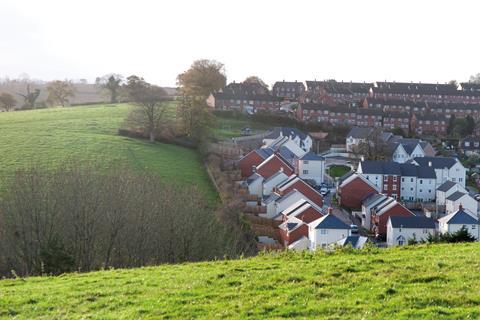 Homes under the hammer
A number of recent government announcements are likely to further hinder development, and in particular housing development, say planners.
The government's housing targets, set out in its 2019 election manifesto, of '300,000 homes a year by the mid-2020s', have since been watered down in proposed changes to the National Planning Policy Framework (NPPF), with local decision-making playing a bigger role, and national housing targets now viewed as an 'advisory starting point'.
While critics say the result is likely to be uncertainty and delay, local government lawyers are generally positive, saying it will allow for an approach that is more in touch with what is happening on the ground. Matthew Tucker, a senior associate at Burges Salmon with a background in local government, says: 'The proposed changes in the NPPF are a policy recognition of over-dense development, so when a proposed development will be built at a density which is out of character with the local area, it gives local authorities a policy lever saying that "actually the reason we are not meeting housing need here is because it would be out of character".'
Councils are also increasingly aware of the pressure on existing infrastructure and are adopting a more holistic approach to regeneration schemes. 'I've worked at local authorities in the north-west,' Chesterman says. 'They are all now emphasising that you can't just build houses in isolation, with no infrastructure. There has to be a community element.'
'Local authorities want all of their shopping list now, when it comes to infrastructure,' Evans says. 'From a developer's perspective this can present its own challenges.'
Gallimore notes: 'If you have a development that is very dense, local authorities will want to see infrastructure to support that through sufficient green spaces, health services and other facilities.'
Local plans usually specify affordable housing needed on development, but, depending on the plan, this can affect the viability of a scheme, Chesterman explains. The NPPF states that viability assessments are to be used to determine whether the cost of the policy requirements in the local plan will render the plan unviable.
Chesterman continues: 'The difficulty is that there is no defined format for viability. While the NPPF suggests an open-book valuation, it can be tricky for local authorities to assess viability. They might not have the in-house expertise, so they can either get in an external expert or just accept it at face value.'
The 2022 planning decision in Vicarage Field, involving a shopping centre in Barking and Dagenham, provides a reminder of the implications of failing to satisfy viability requirements. Opponents were able to show that there was insufficient evidence of viability, and the compulsory purchase of the shopping centre by the council was prevented.
However, viability does not necessarily have to hinder a development, says Tucker: 'There is a margin for schemes with variable viability to still get permission, with a requirement from local authorities that this will be reappraised through the course of the development.'
Perfect storm
'These are the dying days of a catastrophic few years – we have had six housing ministers in 12 months, and there is no consistency on what the future might look like'

Matthew Evans, Forsters
The combination of Covid, post-Covid home working and the changing face of retail have all posed challenges to city centres.
While tools such as national development management policies should allow for growth, a lack of consistency in approach has left uncertainty. Evans says: 'These are the dying days of a catastrophic few years – we have had six housing ministers in 12 months, and there is no consistency on what the future might look like.'
'The face of town centres will change dramatically over the coming years,' Gallimore predicts. 'The government agenda is very focused on protectionism at the moment, and not sufficiently on making development happen.'
Maria Shahid is a freelance journalist