In Silicon Valley lawyers, startups and tech titans work at a relentless pace in a networked 'ecosystem', reports Joanna Goodman
THE LOW DOWN
Law firms are an established and essential element of the Silicon Valley ecosystem, advising all players from small startups to global corporations and major investors. But what lessons can law firms elsewhere, keen to win 'womb-to-tomb' instructions in the technology sector, learn from Silicon Valley lawyers? The legal community there has a distinct profile and culture that has kept lawyers close to the action for decades as nursemaids to the area's most spectacular successes. Hardest of all for outsiders to crack is Silicon Valley's open, networked ethos. This calls for a different breed of corporate lawyer to the traditional high-finance adviser. The place's 'secret ingredient' is true synergy: an open culture that recognises value in small businesses, then brings in the financing and the people who can give them a shot at becoming tech titans.
California's Silicon Valley is the original technology startup cluster. It produced the tech giants driving unprecedented changes in business, culture and society, and exerting phenomenal influence over global economics and politics. Although the idea of tech startup hubs has spread across the US and internationally, Silicon Valley remains the destination of choice for entrepreneurs and investors. As Jed Kolko, chief economist of job site Indeed, told Wired: 'Even though technology changes rapidly, the geography of where tech happens changes more slowly.' This is because, in order to scale up, entrepreneurs need to follow the money.
Law firms, too, have followed the money to Silicon Valley. Lawyers are an essential component of the Silicon Valley ecosystem, advising entrepreneurs, founders and investors, and global corporations on corporate matters, disputes (often with each other) and regulatory compliance.
The profile and culture of Silicon Valley firms are central to the success of the original 'tech hub', the type of work they handle and the lawyers they attract. What does it take to advise entrepreneurs on getting potentially game-changing technology to market, and global platforms on new ways of manipulating and monetising data that are changing the lives of current and future generations?
Wilson Sonsini Goodrich & Rosati (WSGR), is one of a handful of today's Silicon Valley firms that were founded in Palo Alto. 'Silicon Valley is an ecosystem for technology innovation that includes entrepreneurs, venture capitalists and other funders, large tech companies, local universities, law firms and accounting firms,' says partner Steve Bernard, who joined WSGR in 1994. 'The confluence of all of those elements, combined with an entrepreneurial mindset, produces a unique openness. Entrepreneurs talk to each other openly and if a startup fails, it is seen as a lesson learned for their next venture.'
Since WSGR took its name in 1978, the firm has ridden the wave of Silicon Valley's evolution as a technology hub, handling game-changing deals that have shaped the global technology economy. In 1980, it advised Apple on its IPO. For long-standing client Google it handled incorporation, early financing and the 2004 IPO. The firm also acted for LinkedIn on its $26.2bn acquisition by Microsoft, and Dropbox on its IPO. Other high-profile clients include Twitter and Lyft. While it remains head-quartered in Palo Alto, the firm now has offices in tech and biotech hubs in the US, Asia and Europe.
New businesses, old skills
WSGR specialises in technology, life sciences, medical devices and clean tech. It is instructed by entrepreneurs, startups and the venture capitalists who fund them; newly public companies; and those planning IPOs. Large public companies go to the firm for ongoing advice on corporate governance, national and international regulations, and antitrust laws.
As Bernard notes, a key quality that differentiates Silicon Valley from other high-technology hubs is its open, networked culture. This has produced a role for transactional lawyers that is very different from the New York firms where he started his career.
'Lawyers don't just advise on the law; we partner with the companies,' he adds. This is especially true for WSGR, which has benefited from equity ownership in some of the companies it advises. In today's business jargon, it has 'skin in the game'.
A Silicon Valley law practice is about partnering with entrepreneurs and finding creative ways to help them realise their ideas

Steve Bernard, WSGR
Hence, WSGR offers something beyond corporate legal advice, acquired through long-term involvement in the tech startup scene, a specialist understanding of relevant sectors and a stake in success.
'We've seen so many businesses succeed and fail that we understand both the law and its practical business consideration,' Bernard says. 'Rather than simply papering a transaction, we add value by working with our clients on the terms. [We help] them think through the implications of the deal. A Silicon Valley law practice is about partnering with entrepreneurs and finding creative ways to help them realise their ideas. We're here to help people figure out how to achieve what they want – not just to document it or stand in their way.'
Like other firms operating in Silicon Valley, WSGR requires legal expertise in practice areas that support businesses at every stage of growth, including intellectual property. It is fast-paced and all of the firm's lawyers are involved in client-facing work. WSGR employs law school graduates and lateral hires who are interested in technology and attracted by Silicon Valley's culture.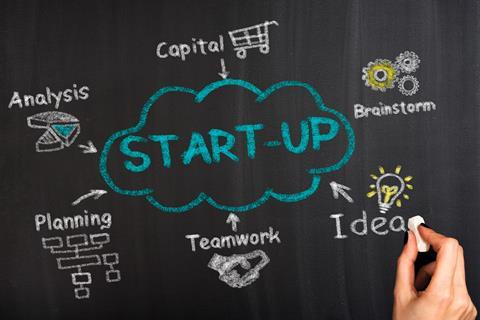 PICKING WINNERS
Michael Lucas, chief information officer at Wilson Sonsini Goodrich & Rosati, has a protocol for evaluating startup clients:
Always talk to the partner who represents them, to ensure that nothing is missed;
Have an initial conversation to find out whether the product fits WSGR's roadmap and strategy related to digitisation, automation, AI and machine learning, efficient service or whether it touches on an aspect that is not yet addressed;
If it does, proceed with a proof of concept or trial;
If it doesn't, offer constructive feedback.
'Reciprocity is a good business strategy and it is also an opportunity for me, as CIO of a law firm, to see really good technology very early on and provide feedback,' Lucas says. 'Because we, as a firm, live and breathe technology, the expectation is that we are going to be a tech-savvy firm.'
As the tech cluster has expanded and its value has increased exponentially, so has the demand for legal services. So more law firms have opened offices in Silicon Valley. O'Melveny, founded in Los Angeles, did not have far to travel. It now has 15 offices in the US, Asia and Europe. David Makarechian, chair of the firm's emerging technologies group, says O'Melveny's strategy was to replicate Silicon Valley's home-grown practices, such as WSGR. By contrast, other arrivals have often focused on large buyout deals and IP disputes.
'We offer a womb-to-tomb practice,' he explains, 'advising on every step of the development process from company formation to IPOs. The startup ecosystem is the core of our practice. To represent the big companies of tomorrow, we need to be working with today's startups.'
The firm's corporate strength is supported by IP, financing and capital markets experts.
Makarechian handles M&A and financing deals for emerging tech startups and household names in technology and finance. He moved to California in 1997, attracted by Silicon Valley's type and pace of business.
Like WSGR, O'Melveny recruits law school graduates and lateral hires. 'We look for people who want to be part of this crazy atmosphere, who want to work with smaller companies and help them grow, and who are looking for client contact from the beginning,' says Makarechian. 'Our young associates have lots of running room to learn by doing deals and interacting with clients. Founders and venture capitalists are often young, and always comfortable working across the table from younger people.'
Makarechian says lawyers who are lateral hires can take a while to 'sync' with Silicon Valley's relentless pace and its manner of doing deals.
Laura Bushnell, a partner at international firm King & Spalding's Silicon Valley office, is a Palo Alto native who studied at Stanford University. Before becoming a lawyer she worked at NeXT, Steve Jobs' hardware and software startup, which was purchased by Apple in 1997. She advises innovator companies and investors in the tech and life science sectors.
'Being a lawyer in Silicon Valley is fundamentally about understanding risk,' Bushnell says. 'You need to put yourself in your clients' shoes.'
King & Spalding's Silicon Valley practice focuses on corporate transactions, which are supported by financial, regulatory and IP lawyers. 'IP is critical as everyone is innovating and wants to protect their products and services,' Bushnell says. She adds that partnership deals between tech businesses are a key element of Silicon Valley. Partnerships between innovators, collaboration and co-development create work for lawyers to sort out who owns what. The third ingredient is the growing compliance burden, particularly in biotechnology, healthcare and digital health.
Recruiting lawyers is a challenge. 'It's a hyper-competitive market and the nature of legal work here is different. A corporate lawyer in New York may have little or no direct contact with clients, whereas in Silicon Valley they may be the key point of contact with the chief executive or chief financial officer, because startups don't tend to have internal counsel; they rely on their law firm to act as their corporate counsel. To succeed as a lawyer in Silicon Valley you have to be comfortable with that,' says Bushnell.
'You also have to be okay with the unknown, as well as getting out there and hustling for business. But it's not about overconfidence either; it's more about learning the business and developing an entrepreneurial mindset.'
Decision-making is better when you have diversity of views, and awareness of this is driving progress, but women have to show up and participate

Laura Bushnell, King & Spalding, Silicon Valley
As a technologist and lawyer, Bushnell is accustomed to being the only woman in the room. She acknowledges that attitudes are changing, but there is still much to do in respect of improving that ratio and moving away from tech startups' 'bro' culture.
'California laws require a certain ratio of women on the boards of companies head-quartered in California, and investors too are pushing for diversity – not just gender diversity,' she says. 'Decision-making is better when you have diversity of views, and awareness of this is driving progress, but women have to show up and participate. The ratio is better in healthcare and life sciences, but tech and law could do better.'
At O'Melveny, Jeff Rovner, managing director of information, highlights the firm's work with the recruitment company Pymetrics, which claims to use neuroscience, artificial intelligence (AI) and elements of game play in his firm's own recruitment processes to counter Silicon Valley's well-documented diversity concerns. O'Melveny is working with New York-based recruitment firm Werk on flexible working initiatives.
Walking the (legal tech) talk
It may come as a surprise, but the clients of Silicon Valley's legal firms do not expect their lawyers to adopt cutting-edge technology.
'We are open-minded to new technologies if they can help us, but not because we're advising them as a client,' says Makarechian at O'Melveny.
'Our clients appreciate that we do innovative things with tech to become more efficient, but they are not driving us towards any methods of achieving it,' Rovner adds.
However, the practice's early access to industry-agnostic tech developments means they find investing in legal tech incubators is unnecessary.
Brad Newman is practice innovation manager and staff attorney at Cooley, an indigenous Silicon Valley legal practice which provides specialist advice to entrepreneurs. He oversees the firm's automation efforts and the development of legal knowledge products, and reviews and sources emerging technologies. He brings qualifications and experience in law and legal technology to the job, with a master of laws from Stanford Law School in law, science and technology. He was also a lawyer at Ogilvy Renault (now part of Norton Rose) in Toronto. Before joining Cooley, he was a co-founder of the startup legal.io and worked at StartX, Stanford's startup accelerator.
'West Coast law firms historically have a greater tendency to experiment with new technologies,' says Newman. But Cooley has decided against hosting a tech incubator. 'Firms that advise founders, entrepreneurs and early-stage companies face a lot of competition. Consequently, legal business models are more flexible, and we take a lot of risks when we decide which companies to bring on. Nobody wants to miss out on the next Facebook, so law firms will do what it takes to help early-stage companies conduct their legal affairs in a cost-effective manner.'
To this end, he helped to develop Cooley GO a microsite for entrepreneurs, which includes guidance on startup topics and tech resources. It includes a document generator for UK and US documents using ContractExpress.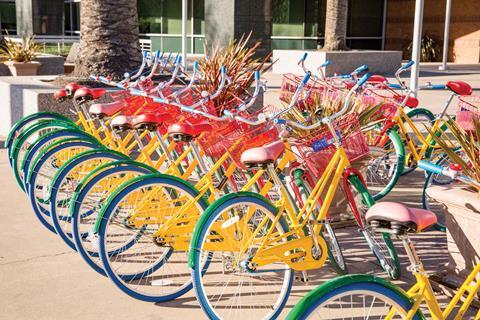 Newman believes that the slow adoption rate for legal tech is partially down to the lack of specific regulation for legal data, compared with, for example, medical data.
'Guidelines refer to reasonable efforts and precautions, so it can be tricky for law firms and GCs to manage the risk. Clear statutory obligations and protections would help,' he adds.
Another impediment is that emerging technologies often do not meet Cooley's security protocols. 'Our technology stack isn't always compatible with the cloud-based platforms that almost every startup tends to build on,' Newman explains.
Cloud forward
Conversely, Michael Lucas, chief information officer at WSGR, does not feel constrained by the fact that most startups rely on cloud platforms.
'We are a cloud-forward firm, so I don't think twice about potentially adopting cloud products. However, we conduct a data security audit on every provider we use, and we use this to give startups feedback on their security posture. It is a good lesson for them, especially if they have a cool product, as our security protocols are driven by client obligations and risk management.'
The Silicon Valley bubble shows no sign of bursting, and law firms there are recruiting from elsewhere to make up their numbers.
'When people ask why startups would want to be in Silicon Valley, I say it's because of the open office culture, the high concentration of capital and the experts in technology who are willing to take the time to meet with you,' Newman says.
The brightest and best in technology – and technology lawyers – are still attracted to the Silicon Valley ecosystem and its power to develop technology that is changing the world. Its many imitators should take note. Silicon Valley's 'secret ingredient' is what it combines: an open culture that recognises value in small businesses, and then brings in the financing and people to make it work.

Joanna Goodman is a technology author and freelance journalist