Innovative platforms are enabling advisers to deepen their relationships with clients, while at the same time identifying new business opportunities for law firms
Although customer relationship management (CRM) technology is notoriously challenging in the legal sector, law firms are finding multiple ways to use technology to boost client engagement using new platforms and services. This represents a commercial win-win. While apps and automation enable companies to handle routine legal processes in-house without consulting external firms, analysing the data that these applications collect and process produces insights that highlight new opportunities to add value to their and their clients' business.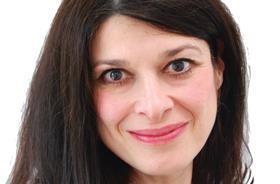 A commercial side hustle
Some law firms see a gap in the market for a side venture. Kennedys' software development company, Kennedys IQ, is the latest in a series of wholly owned spin-offs that enable law firms to turn their expertise into products by selling their clients self-service resources. These have the added advantage of proactively identifying opportunities for its lawyers.
Kennedys IQ is a platform that gives Kennedys' large insurer clients a single point of access to six apps. These apps automate the personal injury claims process, integrate with external systems and use claims data to provide business insights that support fast, informed decision-making. For example, portal manager is a real-time claims dashboard that captures data from the Ministry of Justice claims portal. AI and machine-learning automate fraud detection capability and support settlement negotiation apps.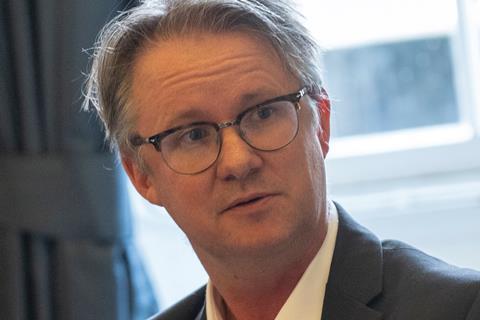 IQ's product and innovation director, Karim Derrick (pictured left), explains that these are the first six of a series of features and functionalities that insurance companies will be able to buy on a subscription basis and switch on and off as required.
The company's vision is to create apps that allow insurers to take ownership of the claims process – through process automation and smart technology. Capturing and analysing the data produced by multiple repetitive processes enables claims-handlers to be better informed, respond to their clients faster and consult external lawyers only when they need them. For example, the incident manager app helps the insured capture their narrative around an accident immediately, and ensures that they have all the necessary information to enable effective negotiation. On the settlement side, machine-learning and AI instantly predict likely damages based on current and recent precedents.
Separate but connected
Why did Kennedys decide to set up a separate business to offer these services, which are very much in line with the specialist legal services it already offers insurance companies? Other firms have developed niche products for the industries that they serve. Last month, I wrote about Kemp Little's IPTech product, Dupe Killer. Other firms are offering Brexit-related AI tools – and other technology products that apply more conventional technology to specific issues.
Derrick's response is that an LLP is not necessarily the best vehicle for delivering technology products, whereas a limited company offers the possibility of expansion, joint ventures/co-creation with clients, and different incentive structures. While insurance companies might hesitate to buy software directly from a law firm, Kennedys IQ differs from a pure software business as it combines insurance industry focus with legal expertise. Rosie Le Gros, Kennedys' director of business development who is on the board of Kennedys IQ, adds that a separate business developing specific apps for different parts of the claims function sends the insurance market a message that Kennedys IQ's tech offering is a different and separate service.
Derrick observes that while legal advice has a transactional model, tech is enabling it to expand its services to meet new demands and identify new opportunities. For example, data analysis helps insurance companies anticipate potential issues and develop a proactive mitigation strategy. Previously, they would not have consulted a lawyer until after the event, or when a situation escalated. 'If we can help shape the insured's thinking earlier, they are more likely to get a better outcome, and it will cost them less money,' he says.
Caught in a web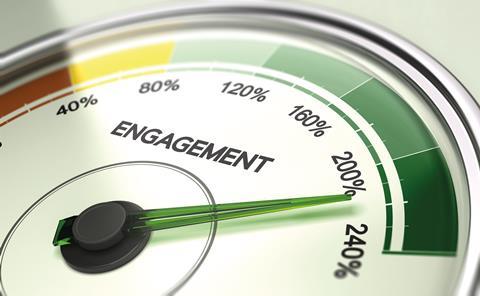 Allen & Overy's Advanced Delivery & Solutions, which comprises 10 internal functions and wholly owned subsidiaries, includes a project management office. This is dedicated to optimising the blend of resources depending on client requirements. Trained project managers are allocated to each large-scale transaction or lawsuit to liaise with clients on project planning, progress and costs, and manage appropriate resourcing as the case progresses. According to one project manager, who described the role as 'the spider at the centre of the web', engagement is an ongoing challenge because the team is by necessity dynamic. Long-running matters regularly involve large numbers of lawyers in different locations and practice areas, and each stage requires different skillsets. There are often different client interests to consider too. The project manager represents a constant for client engagement, while keeping the legal team in the loop. While platformisation has become more sophisticated, this approach demonstrates that critical connection between the firm's technology resources and the clients they serve remains a human one.
Platforms for opportunity
Platformisation is not new, but it has evolved for the 21st century. Kennedys IQ appears to bring together all the current legal tech trends into a single commercial model pointed at high-volume, low-margin work. This is a self-service platform that enables users to put together different combinations of tools, applications and resources, including AI, machine-learning, integration and analysis of internal and external data, to produce a commoditised legal services platform that highlights cross-selling opportunities.
Cross-selling is equally important for magic circle and international law firms, which face serious competition from the Big Four consultancies and law companies. Their wholly owned commercial subsidiaries help them reach into new markets and mitigate business risk.
Clifford Chance's Applied Solutions (CCAS) was incorporated in November 2018. In a recent interview with writer and technology lawyer Bob Ambrogi for his LawNext podcast, CCAS chief executive Jeroen Plink described the company's mission as developing software applications for the firm's clients covering compliance, workflow and managing knowledge in a distributed environment (see tinyurl.com/w5h37q4).
Although it builds some products from scratch in response to client requirements, most CCAS offerings combine commercially available technology with Clifford Chance's global legal expertise to create generalist products that clients can then tailor to their specific requirements. While CCAS, like Kennedys IQ, is a separate business entity from Clifford Chance LLP, its output (tools, applications and knowledge) also flows back into the firm's 'business as usual' via its Best Delivery model.
Plink echoes Kennedys' Derrick when he outlines the business case for creating a separate commercial vehicle for subscription products. This would decrease business risk by reducing the firm's dependency on the ebb and flow of transactions and lawsuits, while leveraging tech products that would previously have been loss leaders because of the development effort involved – bespoke tools developed for specific clients and situations – by repurposing them as generic resources. Selling them at a lower cost would open up new opportunities and markets, thus making them accessible to businesses that might not previously have thought they could afford to use a magic circle firm. Again, this is a modern version of the white-label document automation platforms of a decade ago, with the main differentiator being the focus on business development.
AR: the tech that puts you in the picture
I had the opportunity to visit Engage Solutions Group in Manchester, which has developed a colleague and customer engagement platform that includes mobile-first augmented reality (AR) technology.
AR mobile apps – which are most prevalent in entertainment and retail – allow users to point their smartphone at something to access a visual overlay that can be an image or a video. For example, in the automotive sector, the Engage app allows you to point your smartphone at different parts of a car to see a demonstration of how its various features work.
In business, the Engage app is used to develop strong company cultures and communities in businesses with geographically dispersed teams, notably in retail and transportation, facilitating collaboration and engagement among colleagues who work remotely.
Although it includes typical HR/comms functionality – payslips, holiday requests, vacancies, contact lists, messaging and so on – there are also some unusual features. These include the ability to send an online thank you card to a colleague.
AR is visual and immersive; the video element reinforces mobile e-learning as it feels like human interaction. For example, new recruits can download the Engage app and hit the ground running. They can complete onboarding, run through the induction training several times, watch product demos, get a video tour of the office and meet their colleagues online.
Engage is an interesting example of technology facilitating human connection and client/colleague engagement in challenging situations, and this is surely food for thought as the coronavirus alert has already led to law firm temporary office closures which are likely to continue over the next weeks and months.