With the lockdown suppressing some areas of solicitor work, and the stamp duty land tax (SDLT) and land transaction tax holidays encouraging people to buy homes, the past 10 months have seen a significant increase in the volume of conveyancing transactions. This could affect the balance of firms' areas of work, with implications for renewing professional indemnity insurance (PII).
According to government statistics, the provisional seasonally adjusted estimate of UK residential transactions in March 2021 is 190,980, double (102.3%) the number of transactions in March 2020.
Chart 1 shows that transactions were down by around half on the previous year in April and May 2020 – because of the economic impact of the pandemic – but it illustrates that UK residential transactions have followed a gradually increasing trend in the months since.
The government speculates that this is a temporary increase, occasioned by nil-rate bands for SDLT, and the impacts from forestalling, as taxpayers hurried to file returns for completed transactions in time for the original increased SDLT nil-rate band policy end date of 31 March, and before the policy was extended in the budget. There is a danger that some firms which have seen a significant increase in the proportion of turnover from conveyancing work during the lockdown and SDLT holiday will experience difficulties when it comes to renewing PII. This is because residential conveyancing is traditionally regarded as an area with the potential for large claims, and market conditions mean that underwriters have a substantially diminished appetite for risk.
Some insurers are setting ceilings for the percentage of conveyancing work they are willing to tolerate from the firms they insure.
In most cases, the existence of these ceilings should not prevent firms from finding cover with their current insurer, but while some will take into consideration the working practices of firms, others have fixed ceilings which are blind to circumstances.
This is not to say that there is no chance of moving between insurers, but their risk aversion, and the existence of ceilings for conveyancing work, are likely to limit the options for firms when it comes to renewing their policies.
It seems probable that while many firms will experience increases in premiums at their next renewal, solicitors doing property work will experience higher average increases than those operating predominantly in other practice areas, because residential conveyancing is generating proportionally more claims.
It is therefore understandable that firms which have had substantial increases in conveyancing work over the last year could expect to see substantial increases in PII premiums when it comes time to renew; and the size of the increases may be even bigger if the firms are coming out of an 18-month or two-year policy.
The structure and length of the extension of the SDLT holiday announced in the budget has not helped the situation because it runs into the October renewal. This means that insurers who may have been hoping to revise policies at the end of the holiday – when they could see how it might affect the pattern of claims – will continue to take a cautious approach to firms doing conveyancing work.
Some insurers will take a three-year average of fees and work discipline into account, to provide a fairer reflection of a firm's activities when calculating premiums, and good underwriters will also consider the volume of work, not just increased fees.
Of course, this longer-term view makes sense because insurers are not just insuring the last year's work. PII is provided on a 'claims made' basis, which means that the insurer on cover at the time a claim is made has to deal with it, whether the claim relates to work done last year or a decade ago; this also explains why steps that can be taken to improve a firm's risk profile may not be rewarded with lower premiums immediately.
Although there are insurers imposing caps on the amount of conveyancing work for new clients, this will not generally affect existing clients unless there is a significant change in workload which has not been notified to the insurer and discussed during the policy period.
If a firm has a significant uptick in the number of transactions (perhaps an increase of 15% or more), this ought to be notified to their insurer. Indeed, significant changes – such as new partners, or new areas or volumes of work – should be brought to the attention of insurers as they occur. That way, they will not come as a surprise when the time comes to renew your policy.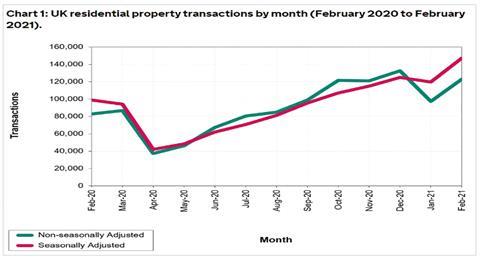 Nick Gurney-Champion is chair of the Law Society's Professional Indemnity Insurance Committee