As consolidation enriches the first wave of legal tech entrepreneurs, competitions are springing up to pump-prime the next generation. Can they help sustain choice?
The focus of legal tech has shifted away from start-ups and back to big players and institutions, some of which are hosting funding competitions to facilitate innovation.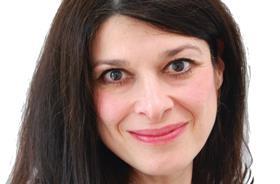 Consolidation via acquisition
Summer 2019 saw a spike in vendor consolidation. Familiar names disappeared – Litera Microsystems acquired Workshare and Thomson Reuters acquired HighQ, to name but two. These were strategic acquisitions of proven products by major vendors to fill the gaps in their suite of offerings – or add to their platforms – rather than build something new.
Closer to the innovation frontline, the rationale was financially opportunistic on both sides of the deals: the first legal engineering firm, Wavelength Law, was acquired by its biggest client, Simmons & Simmons; and German legal and real estate AI company Leverton closed an office before being sold off to US property conglomerate MRI Software.
Consolidation indicates a shift to the mainstream and in the mid- to long-term, the latest M&A spike, which lined the pockets of the first wave of legal tech entrepreneurs, has the potential to limit the choice of established solutions in the market.
Will the outlook for legal tech start-ups change as big vendors with a strong foothold in the market cover more bases? Will there be fewer opportunities, or will consolidation make room for new innovation pioneers? The market is, as ever, divided. While some law firms and legal departments are embracing digital transformation, it seems that the majority is not so sure, and more consultants and events are focused on tech procurement, implementation and adoption. Having said that, some vendors are clearly making headway in the corporate legal sector.
Although funding continues to pour into legal tech start-ups, funding choices for UK start-ups are becoming more significant as post-Brexit recession looms.
Glittering horizons
A newish trend is the funding competition for lawtech entrepreneurs, particularly in access to justice. This year government and City institutions were involved in legal tech in a good way – ringfencing money for legal tech development to increase access to legal advice and services, following years of government funding cuts. But is this too little, too late?
In June, the Legal Access Challenge delivered by Nesta Challenges in partnership with the Solicitors Regulation Authority was launched, offering prizes of government funding – from the Department for Business, Energy & Industrial Strategy's regulators pioneer fund – for 'innovative legal solutions that will help individuals and SMEs to better understand and resolve their legal problems'.
Earlier this year, the SRA was awarded £700,000 in government funding. Initially the competition offered total prize money of £250,000 in grants of £50,000 each to four finalists and a further £50,000 to the winner. On 4 September, after the competition closed (having attracted 117 entries from start-ups and entrepreneurs, law firm projects and academic institutions) the prize fund was increased to £500,000, doubling the number of finalists and winners.
Our applications are open source and free to use but we will eventually have to get lawyers to pay something

Alan Larkin, Family Law Partner
Rights wrangle
The SRA's first venture into the innovation start-up ecosystem raised some concerns about intellectual property rights (IPR) over competition applications.
Fraser Matcham is CEO and founder of Legal Utopia, a start-up based in Barclays LawTech Eagle Labs. Legal Utopia's app uses natural language processing to listen to consumers describing their legal problems, diagnose the legal issues, and provide guidance, including useful links and recommended actions. While Legal Utopia is a perfect fit for the Legal Access Challenge, Matcham highlights terms and conditions that give the SRA (and potentially a third party acting on its behalf) the right to use and share the knowhow disclosed during the competition, and to exploit it if the winner fails to develop it into a commercial application within five years of completing the challenge.
Matcham sees this 'one-way sharing' as an incentive to commercialise ideas sooner rather than later, and a disincentive for start-ups like two-year-old Legal Utopia. The latter has already raised funding and invested significant time and resources in bringing an almost free service to market (the app costs 99p), which includes proprietary knowledge in their applications which could be commercialised by a third-party.
IN IT TO WIN IT
As competitions proliferate, lessons are being learned. Thomson Reuters also amended the rules of its own Global Reg Tech Competition following IPR concerns. Organisers are promoting the opportunities for learning and collaborating as well as the chance to win a prize. The Legal Access Challenge has welcomed some joint applications – for example, the University of Exeter submitted a joint application with IBM. However, these tend to be based on existing partnerships rather than new ones, while Innovate UK's competitions require participation in group exercises that are designed to forge links across professional services.
Alan Larkin, head of innovation and technology at Family Law Partners, a law firm in Brighton, is hoping to win a grant to expand the firm's AI-powered offerings, family law triage tool Engage, and a child maintenance calculator developed in collaboration with the University of Brighton under an Innovate UK knowledge transfer partnership. 'Our applications are open source and free to use, but we will eventually have to get lawyers to pay something for it so that we can continue developing it,' he explains.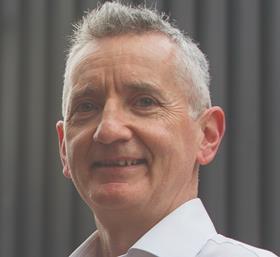 Larkin too is concerned about granting rights to an unnamed third party, which could potentially be a vendor with significantly more resources than a small law firm pro bono initiative.
The SRA responded to these and other concerns by amending the regulations to clarify that entrants retain IPR in their applications. Chris Handford, director of regulatory policy, explains: 'We have no rights to commercially exploit participants' IPR or disclose any confidential information within individual applications. We only have the rights to use the insights we gain from applications to better perform our role as a regulator. Of course, there was still a risk that this might make some people think twice about applying. The good news is that there is nothing to suggest this has had a negative effect.'
No start-up is going to pass up the chance of extra funding, but more established start-ups (arguably ones that can make a difference faster) rightly felt that they had to decide carefully how much (if any) proprietary knowledge and information to include in their applications.
Eyes on the prize
The SRA had to decide how to distribute the funding. 'You don't get a lot of development for £50,000 because good technologists and data scientists are in demand,' says Matcham, adding that this would be enough to develop an initial proof of concept or create additional functionality to improve working tools and applications like Legal Utopia and Family Law Partners' Engage. As Handford observes, a £50,000 grant is a good start, 'providing early-stage funding to help entrants develop their idea – along with the opportunity to tap into support and new networks'.
Chris Gorst, head of better markets at Nesta Challenges, explains the rationale behind awarding grants. 'There is naturally a balance to be struck between the number of innovators that we can support and the level of support that we can provide them [with]. Providing smaller grants to a larger number of finalists enables us to support a larger number of different ideas.'
The Legal Access Challenge was not designed to replace other funding. 'To achieve scale and commercial sustainability we expect solutions will ultimately require additional investment, but we believe the challenge prize fund – alongside non-financial support – will play an important role in developing this emerging sector,' Gorst says.
Pitch fever
As applications for the competitions referenced in this article are closed, it is worth asking whether competing for funds will foster a collaborative effort among potential rivals.
Although funding competitions are designed to bring workable solutions to market much faster than hackathons, where there is only time to create a proof of concept, start-ups need to decide strategically which, if any, represent a good fit. Matcham explains that each stage of a competition involves responding to more questions. Applications take longer than an investor pitch because there are decisions to make about what to disclose to maximise your chances of winning, while protecting your proprietary knowledge from other entrants and third parties.
Larkin agrees, highlighting the need to strike a balance between the positive intentions behind tech innovation competitions and ensuring that entries are protected against commercial exploitation by others. 'The commercial exploitation point creates a tension between a well-intentioned regulator and potential vulnerability of entrants to better-funded competitors,' he says.
Larkin is among those who welcome the SRA's first attempt to compensate for years of cuts that have limited access to legal services. He encourages competition organisers to shift towards the Innovate UK model and facilitate collaboration across the legal sector to find workable solutions that help bridge the legal services gap.