The traditional role of legal PA is disappearing fast as more qualified and commercially minded people get involved in frontline work. Maria Shahid reports.
Be it through outsourcing or standardisation, the cost benefits of a reorganised and streamlined business support function are causing more and more law firms to reassess their PA and secretarial functions.
Hogan Lovells has had business services hubs in Birmingham and Johannesburg since 2014 and announced in September that up to 90 support roles in London would be cut or moved to its hubs. Freshfields Bruckhaus Deringer offered voluntary redundancy to 180 of its secretarial staff earlier in the year as part of a drive to increase efficiency. The firm has had a support centre in Manchester since 2015. Last year Pinsent Masons also announced an overhaul of its support functions (see case study, p20).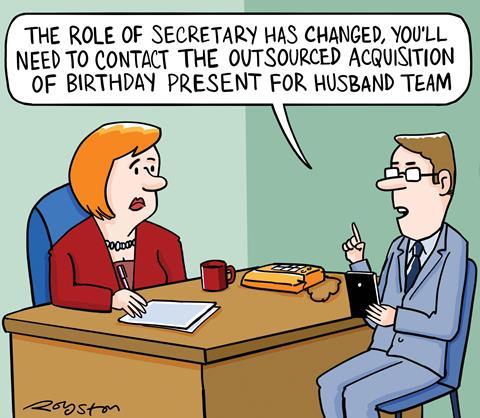 Sam Nicholls, head of business development at Intelligent Office, which helps firms reorganise support functions, says: 'From 2009, after the downturn, there was a step change with firms reassessing their secretarial structure. The traditional secretarial role was still prevalent right across the whole sector.
'The biggest law firms – the top-50 – then started to look at whether that suite of services could be delivered in a different way. There has been a shift in considering whether smaller, more defined teams are better assigned to admin and secretarial tasks.'
It is a model that is trickling down. The cost benefits of freeing up valuable real estate to devote to fee-earning, as well as the lower costs of either outsourcing, streamlining or centralising existing business support staff, apply as much to smaller law firms as they do to the top-50.
The rationale
PwC's Law Firms' Survey 2017 found that the number of fee-earners in the top-50 law firms has continued to increase, while the average number of business support staff has continued to fall.
Gone are the days when one secretary was shared between one or two fee-earners. The ratio of fee-earners to secretaries is rising as outsourcing increases – ratios of one PA to nine fee-earners are not uncommon in large City firms.
This change is driven not just by restructuring but also by technological advances. Fee-earners are now able to work independently, and remotely, using electronic devices as well as voice-recognition software.
Burges Salmon chose to keep document production onsite, but now has an average ratio of one PA to five fee-earners. 'We don't outsource our document production because we feel that allows for a disconnect, but we do put the right person on the job,' explains James Fountaine, head of people advisory services. 'We have a small centralised document production team and technology has had a huge impact.
'The days of our PAs working for one or two fee-earners have gone. They do still get involved in some document production, but they are far closer to the frontline and more engaged in providing the overall product.'
Graduate opportunity
In its 2018 salary survey, Career Legal noted that the 'the "traditional" secretarial role is disappearing and being replaced by a new type of PA, who is not only more qualified, but more commercially aware'.
'Firms have moved to a more upskilled executive assistant who does more of the organisation, project management, and business development and events,' Nicholls says.
Denis Simpson, director at Career Legal, says: 'The automation of document-based work has changed what we are looking for in a candidate. There is now an opportunity for commercially-minded PAs to make themselves more valuable and take on more responsibility, perhaps even to take on more paralegal tasks, and to have more engagement with the client, whether this is business development or even organisational.'
He reflects: 'In the past, PAs might have been overlooked. There's been a glass ceiling and, although it's still there, it's not as low as it used to be. We have a lot of vacancies now that are more business support or project-based.
'Added to this, there are many better-qualified people coming to the market, more graduates. That would not have happened in the past. The document production element of a secretary's role has pretty much gone at the bigger law firms. They are looking for candidates who are more adaptable and able to move with any changes in their practice.'
Emily Elles, a former legal secretary and now casework support officer at the Competition and Markets Authority, reflects on her experience: 'Being a legal secretary gave me not only secretarial and administrative experience, but also legal and case management experience. The job is becoming more of a career option for those who are interested in the law but don't necessarily want to practise.'
The Institute of Legal Secretaries and PAs, the profession's main membership body, equips secretaries with legal knowledge as well as secretarial skills on its diploma course. Chief executive Emma Stacey explains that, increasingly, graduates with law degrees as well as highly experienced secretaries are signing up to the course in order to enhance their skills.
Continuing professional development to keep pace with the demands of fee-earners, clients and technological advances has become a prerequisite for legal secretaries. An inevitable side effect of this has been redundancy for those existing PAs unable to 'upskill'.
'When reviewing their PA function, some firms will use benchmarks to get a measure of their PAs' skills,' Simpson says. 'This is not just to satisfy their current needs but to make sure that their PAs can move with any further changes in the market as technology evolves.'
For experienced PAs and secretaries who may in the past have been underutilised, there is plenty of opportunity to be part of the operational side of the business, as well as to become involved in client work.
Caroline Banahan-Taylor is PA to James Beatton, head of corporate at Cripps, as well as legal secretary team leader for the corporate division. She explains that the firm carried out a change programme in 2016. All of its document production, as well as billing, is now carried out by dedicated document production and revenue management teams based onsite.
Freed from their traditional role, the firm's PAs are now able to dedicate around 80% of their time to client work, as well as organisational tasks – arranging meetings as well as events – alongside the firm's business development team.
'The feedback from our PAs has been really positive,' Banahan-Taylor says. 'It has freed up their time so that they can be far more proactive and also have more client contact. Our clients know who the PA is and will often contact them directly. As a result our PAs feel far more valued.'
For senior PAs this has meant far more involvement in day-to-day operational work. 'My role has changed tremendously as a result of the changes,' she explains. 'It's much more varied and interesting.' Her duties include helping credit control and getting involved in risk and compliance, as well as management information reporting to clients.
And the skills the firm is looking for in PAs and secretaries are also changing: 'Whereas before we would have looked at typing speed, now time-management and organisation are as important. And with advances in AI and technology, the role will continue to evolve.'
Career Legal's Simpson says that he has recently had vacancies for what firms are calling 'business support executives', who have a far more strategic role in how a law firm operates: 'We also have far more hybrid roles that have a paralegal element.'
In the mid-tier, some PAs with the right background are being given paralegal-type roles, even in those firms that have not restructured, partly due to the rising cost of employing full-time PAs.
Anna Wallbank is managing director at secretarial and business support recruitment specialist Owen Reed, which in addition to its recruitment arm provides a consultancy service to law firms, advising them on change management projects. Wallbank worked with Mishcon de Reya to create a new type of hybrid role known as a paralegal PA (PPA), which has since been adopted by other firms, including BLP. 'There are many law graduates who can't get a training contract, and this gives them the opportunity to come into a law firm,' she says. 'The PPA gets involved in billable, client work, but also acts as PA to the team.
A trusted fixer
A common ambition for a lawyer is to be their client's trusted adviser and confidante. Talking to Lyn Lennox, PA to the Law Society's director of strategic relationships Stephen Denyer, it seems clear those same lawyers benefit from their own trusted fixer.
That role has come to the fore as technology and automation removed the need for much traditional secretarial work. 'Gone are the Mad Men-style typing pools,' Lennox reflects, as is work such as typing up leases and much of the audio-typing.
In 2017, Lennox was awarded SecsintheCity's Outstanding Achievement Award. Nominated by one of her peers in the Legal PA category, judges were especially impressed with her contribution to a successful campaign, while clerk to the governors, to save a school from closure. A mainstream school with dedicated SEN provision, its closure by the council would have left a hole in local education provision.
'Everyone is much more international now,' Lennox says. 'You need to be on top of time zones and different formalities in other countries.' A boss in Japan is referred to by title and surname; in the US by first name, she notes. Lennox took a diploma and A-levels, but notes that 'it's a graduate job now'.
A PA is more commonly attached to a team in a law firm these days. Where once a partner had their own PA, the PA might also support five junior lawyers in the team. Lennox previously worked at Slaughter and May, when the role was highly traditional. The role changed, she recalls, while she was working for an equity partner at Simmons & Simmons.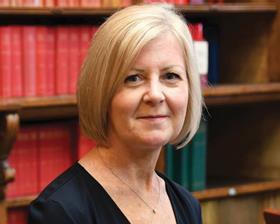 The job now emphasises more support for a boss, increased project management, budgeting and billing. Diary management has become 'gatekeeping'. And a PA can be expected to represent their boss at some meetings: 'It's the ideal job for a returning mother,' adds Lennox, noting that children test and develop project management skills.
A PA (or EA) must be tech-savvy, and Lennox keeps up to date through training, but can also depend on her 'network', developed through attending and taking part in events.
But even in a tech-dominated era, the most important staple in a day, Lennox says, is the '15-30 minutes you need early in the morning' with a boss. She will have read her emails on the way to work to see what has come in overnight.
Good relations between PAs help ensure diaries, projects and priorities work as they should. To that end, a PA should make regular use of the phone, as people still 'think it's really nice to speak to someone in person'.
What sort of professional is making the best use of a PA? 'The ideal boss treats us as a business partner,' Lennox responds.
'It's a great way for firms to get graduate staff, but it does require a succession plan. The candidates do it to get a foot in the door. The motivation was that if they did their job well they could then apply for training contracts.'
It seems unlikely that this new breed of PA will lead to the complete demise of the traditional legal secretary, but the latter are likely to become increasingly rare.
One firm that Owen Reed is currently talking to wants a number of 'super PAs', who will be on call 24 hours a day with the autonomy to deal with high-net-worth clients. 'That kind of PA needs to be highly educated with a history of working at board level,' Wallbank says.
She speaks fondly of a former lawyer she hired to a senior PA position. Such a typical candidate is likely to remain, but speaks volumes about how the role will continue evolving.
Pinsent Masons' restructuring of its PA administrative service allowed it to save £1.4m, meaning the firm can compete in the ever more competitive fixed-fee market.
Pinsent Masons restructures to stay competitive
Following a review, the firm discovered issues with both capacity and quality. Junior fee-earners were having trouble accessing the support needed after 5.30pm. In addition, there were concerns among PAs that their skills were not being used effectively.
Tara Layman (pictured), head of PA and administration services, explains that some PAs were being used for 'more mundane tasks that did not tap into their skills, provide job satisfaction or offer opportunities to grow'.
The firm needed a way of making sure tasks were going to the right place to be dealt with, and to improve capacity management.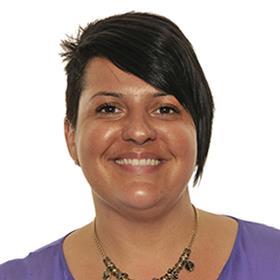 Traditionally, Pinsent Masons had relied on lawyers to decide who should deal with specific tasks, and in most cases they ended up with a PA. In addition to reviewing administrative support, the firm therefore needed to streamline its processes for task management.
Pinsents had already been using BigHand dictation services, and decided to also use BigHand Now and BigHand Capacity Manager, allowing for more effective task delegation.
The firm also introduced a new structure: an additional layer of team administrator (TA) support was introduced, overseen by 10 PA service managers.
Following analysis of workloads, it was decided to introduce a six-to-one ratio of fee-earners to administrative staff, and a 70-30 split between PAs and TAs. At the same time, the firm expanded its onsite document production staff.
With TAs taking on administrative duties, more experienced PAs were able to engage in tasks which allowed them to use their client and legal knowledge.
Improvements in both quality and cost efficiency followed. The number of jobs outsourced increased by 70%, and the number of tasks sent to the new TAs has also risen month on month, which the firms says means that the right task is now being completed by a person at the right level.
PAs are able to focus on 'high-value tasks' and support client relationships. 'PAs with good client relationships are in a strong position to influence outcomes,' Layman says. 'Freeing up the PAs from mundane tasks ensures they have the time to build on that vital client service relationship.'
Alastair Mitchell, chief operating officer at Pinsent Masons, says: 'While we do not charge for PA and admin services, this lower-cost, more efficient model will enable us to be more competitive in our ability to review fixed prices.'