Too many business people believe legal departments are superfluous, reports Jonathan Rayner. The Law Society's in-house conference heard how GCs can best prove them wrong.
'Can I donate my sister?' a little boy asked the manager of his local Oxfam shop – Oxfam's general counsel (GC) tells the Law Society's annual in-house conference.
Shell UK's head of legal is more aphoristic. 'If you train hard, you play easy,' he says. A consultant cautions: 'Don't be a bidet.' By which he means, do not be something that nobody knows how to use, but that simply gives the place a touch of class. The director of legal services at Carillion quotes Mike Tyson: 'Everyone has a plan until they get punched in the mouth.' The stage is set for what promises to be a lively conference.
It starts with a plenary session, chaired by Law Society chief executive and former in-house lawyer Catherine Dixon, titled 'The changing demands on the legal profession'. One in four solicitors, Dixon points out, now works in-house. What are the particular challenges they face?
Joss Saunders, Oxfam GC, talks about 'the four billion people worldwide' who are without access to justice. In contrast to his Oxfam shop anecdote, he tells the grim tale of a Syrian refugee mother in a Jordan refugee camp whose child was unwell. 'The mother had no ID,' he says, 'and so was refused treatment time and time again. The baby died. No ID, no access to justice.' He appealed to delegates to volunteer their services to help bring justice to parts of the world where there is none. 'The Central African Republic,' he says, 'has a population of more than five million. It has fewer than 100 lawyers.' His contribution to the debate is not exclusively gloomy. 'I'm like a plumber at Oxfam,' he says. 'If I do the job well, you don't know I'm there. If something goes wrong, there's shit all over the place.'
Linda Walker, a consultant who advises local authorities on structuring legal services, tells the conference: 'One size doesn't fit all. Salami slicing and staff redundancies should never be the starting point. We should consider other options, such as shared services, partnership arrangements or sharing a head of legal.' She adds that all legal teams need a business plan, which should be reviewed regularly: 'It's not enough to get one done and forget about it.'
Penelope Warne, senior partner and board chair at City firm CMS Cameron McKenna, gives 'the law firm perspective'. She says: 'Some 95% of a lawyer's work can be done by non-qualified persons, and so we all – in-house and private practice alike – need to be great and relevant at everything we do.' She is concerned how few training contracts are available for law graduates: 'It is a waste of talent. We need to get together and discuss how we are to train future generations of lawyers.'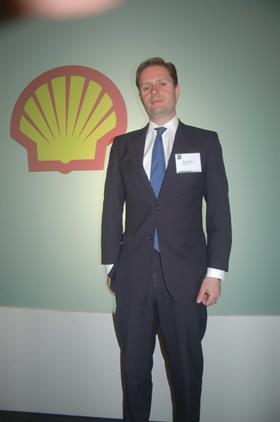 Shell UK head of legal Michael Coates is one of 1,000 lawyers that make up the corporation's legal department worldwide. And yet, he says, even an organisation as big as Shell expects its legal teams to 'try and do more with less'. Coates goes on to host the first breakout session attended by the Gazette, 'GCs in crisis – dealing with difficult situations'. When Shell suffers a 'hydrocarbon release', something the rest of the world calls an oil leak, the consequences can be dire, he says. People can die, livelihoods can be destroyed and the environment irrevocably damaged.
'That is why we encourage prudent overreaction. We don't want managers not reporting an incident because they are afraid of seeming incompetent in the eyes of senior management. In fact, if they fail to escalate a problem, they may have breached our crisis code.'
Coates ends with a couple of quick tips. 'If you don't need to write it down, then don't write it down [because documents have a way of returning to haunt you]. And always remember, the primary obligation of an in-house legal department is to the company and, regardless of job position or seniority, not to individual employees.'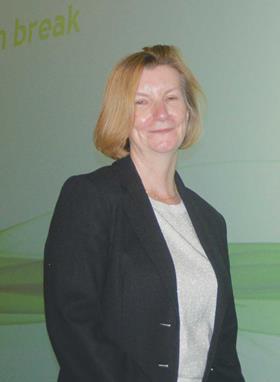 The second plenary session, 'The effective in-house department', hears Siemens UK GC Claire Carless advise: 'If the team is not engaged, it won't be effective. There is a place for corporate social responsibility and pro bono work, maybe even with Oxfam, to help a team bond. Our legal department has a nominated charity and all support staff and lawyers are allowed three volunteering days away from work a year.'
She goes on to outline a step-by-step three-year plan to create an effective in-house department. In the first year, she says, identify gaps in the service and set up project teams to work across the department to develop joined-up solutions. Spend the second year developing the department's vision, values, goals and strategic objectives. By the beginning of the third year, she says, you should be in the position to develop new targets for the coming 12 months.
Ian Jones, solicitor and author of Butterworths' In-House Lawyers' Handbook, says that managing your reputation is vital 'because your team lives or dies by how people perceive you'. He reminds delegates that 'nobody needs a legal department', or so people believe, which makes it crucially important to manage your reputation so as to emphasise your value to the business. It is Jones who makes the 'bidet' reference. 'Nobody knows what we do,' he says, 'only that we give the place a bit of class.'
To overcome such ignorance of your role, he urges, 'be an evangelist', stressing the positive connotations of governing risk – because 'profit comes from risk'. And never become a 'Dr No', forever telling the business what it cannot, rather than what it can, do.
Carillion legal services director Richard Tapp encourages more in-house teams to consider the benefits of the Law Society's Lexcel legal practice quality mark, which some teams, he says, are already using to increase efficiency, and protect brand and reputation. 'Lexcel requires time,' he concedes, 'but it is worth the effort.' It is a great opportunity to 'press the reset button and look at what you do and how you do it'. He cautions against the 'classic mistake of feeling you have to reinvent everything and write a set of policies and procedures from scratch'.
The Gazette attends a second breakout session, 'Regulators and the ethical agenda' for corporate counsel. City firm Edwin Coe senior partner David Greene says that the 'expected sea-change' of increased prosecutions when the Bribery Act 2010 came into force never materialised and that the Crown Prosecution Service and Serious Fraud Office have mostly 'picked off low-hanging fruit'.
He instances the university student who was convicted of trying to bribe his driving test examiner. Upon being rebuffed, the student assaulted the hapless fellow. Another bribery conviction also involved a driving test, this time of an 'aspiring taxi driver' trying to buy his hackney carriage licence. Both these convictions, Greene tells delegates, arose from CPS prosecutions. The SFO's first conviction was for a boiler-room fraud concerning investments in green biofuel plantations in Cambodia. One of the convicted offenders received a 13-year prison sentence.
PwC forensic services director Joel Osborne, who co-presented the breakout session, also dwells on the fact there have been few bribery prosecutions. 'We did a lot of work with corporations putting procedures in place to comply with the new act,' he says, 'but things have now gone very quiet. It seems people are sitting around waiting to see what happens next. That's a bad idea. The storm will break and you need to be prepared. Remember: the SFO is still keen for a collar.'
Moving on to business ethics, Osborne tells an anecdote about the contradiction between a firm's stated ethos and the way it actually behaves. He recounts the story of a mining corporation whose foremost priority, it states, is the welfare of employees and stakeholders. This corporation would give panic buttons to staff who, while prospecting in the bush, might be kidnapped or otherwise threatened. 'But it changed its policy,' says Osborne, 'and instead put tracking devices on to its vehicles. This implied that the vehicles are more important than the people, in stark contradiction to its stated values of people first and foremost.'
The final plenary session of the day, chaired by Barclays vice-president and legal counsel Lara Oyesanya, discusses the 'In-house career path'.
Ian Jones says: 'The protective barrier of a desk between you and a private practice client is not there in-house. Colleagues can just come through the door and talk to you anytime they choose.' He goes on to talk about a common problem: 'The most difficult thing I've done in 20-odd years of practice is trying to learn how to manage people. When you become a boss, the people you manage can cause you to lose your job. Before I was a manager, I would make a list of jobs to tackle on a Monday morning. Once I became a manager, staff would come into my office on Mondays with problems that had bothered them over the weekend. My problems were secondary.'
Tim Bratton, one-time FT general counsel and practice development director at Lawyers on Demand, a company that provides locums to in-house legal teams, says: 'Lawyers have a tendency to think they are great at everything, but many of us would benefit from improving our softer skills. As leaders of legal teams, we should spend at least 60% of our time on management matters – and overcome the temptation to think that if we are not still getting contracts over the line, we are not doing our job.'
Other speakers, Bratton says, have said that in-house counsel should sit on the board of directors: 'But our primary duty as solicitors is as officers of the court. How can we reconcile that with our board-level duty to the business?'
The Law Society's In-House Division has a new Community website – communities.lawsociety.org.uk/in-house. It gives members and staff easy access to the division's news, features, events, advice and guidance, and support networks