Dismissing new tools and technologies as 'hype' will put the future of your firm at risk. And don't worry – if a robot doesn't perform, you can always sack it
A friend who is a professional dancer and dance teacher uses the catchphrase 'dance to express, not to impress' to encourage people to join his classes. His point is that dance that conveys emotion resonates more than just skill or athleticism. And it requires being true to yourself. This principle can be applied to emerging technology. To gain traction in the market and change established working practices, law firms need to stay true to their core purpose; but they also need to rise to the challenge of the new, which means thinking strategically about the technology they buy.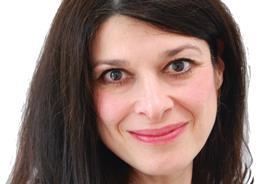 To this end, decision-makers need to look past vendors, consultants and social media influencers to understand which of the new tools and technologies on the market is the best fit. Doing nothing – or looking back – is not a viable option. To dismiss new technology as 'hype' is putting your firm's future on the line by risking that 'Kodak moment'. On the other hand, investing in tech simply to impress squanders resources on a white elephant.
Survival strategy
Technology procurement has become a leadership issue because it is now a survival strategy as well as an operations function. At the Managing Partners' Forum meeting on 'The evolution of innovation: blockchain, cryptocurrency and big data', senior executives from professional services organisations agreed that a major concern was choosing what to purchase from the vast range of new technologies.
Keynote speaker Philip Treleaven, professor of computer science and director of the Financial Computing Centre at University College London, emphasised the need for organisations and their leadership teams to stay abreast of tech trends that are disrupting industries and markets. Consultants and others talk about tech 'future-proofing' businesses, but in fact technology developments are shortening the business lifecycle. Average company longevity has dropped from 60 years to 11, exacerbated by the gig economy and the start-up boom. The legal sector has also changed shape, with familiar names disappearing following M&A activity and more firms listing on the stock market.
Treleaven suggested trialling a selection of software applications with different user groups to give people practical experience of different tools and technologies. The Financial Conduct Authority conducts regular in-house 'hackathons' to get everyone working with new applications. One useful suggestion from the floor was that because lawyers are uncomfortable with the tech start-up 'fail fast and often' approach, best to refer to 'experiments', 'workshops' and 'hackathons' rather than 'pilot studies' or 'trials', which carry implications of failure or success.
Tech allows us to present a different value proposition

Emma Wright, Kemp Little
So on to a panel on tech procurement at Cosmonauts' Future Lawyer Week, titled 'Don't buy legal tech to impress. Buy to use and improve instead'. This featured head of legal technology at Travers Smith Shawn Curran (part of the winning team at the London Global Legal Hackathon), Michael Kennedy, solicitor – innovation and legal technology (a legal tech trainee at Addleshaw Goddard who describes his role as part-lawyer, part-technologist and part-legal operations), and Emma Wright, partner at Kemp Little (a lawyer and technologist). The trio discussed practical issues of legal tech procurement and implementation.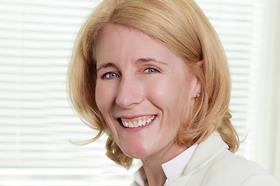 Perhaps client RFPs (requests for proposals) requiring examples of 'innovation' are driving firms to buy tech to impress, suggested Curran. Wright agreed, adding that the determining factor for any RFP was not the tech itself, but its added value: 'Tech allows us to present a different value proposition. We might say we use tech which will bring cost savings, efficient work allocation and greater diversity. On the other hand, we might push back and tell a client that we are not using tech because we have a different approach that works better.'
Looking inside the firm, Kennedy emphasised the importance of getting lawyers out of their silos and into tech. Sometimes the simplest implementations are the 'gateway drug'. Wright mentioned DocuSign, a straightforward e-signature offering which makes a big difference when it comes to contract completion.
Technology, engagement, design
I have been listening to an audiobook about TED talks. TED stands for 'technology, entertainment, design'. But when it comes to legal tech, the big challenge is adoption. So you could say that in this context TED could stand for 'technology, engagement, design'.
Another panel at Future Lawyer Week was 'What the heck is legal design?'. Most legal tech aficionados will be familiar with legal design. However, the job titles of the panellists showed that major law firms are working on the engagement/adoption conundrum. Jeremy Coleman, innovation manager (EMEA) at Norton Rose Fulbright, and Nitish Upadhyaya, senior innovation manager who leads i2, Allen & Overy's ideas and investment team, discussed legal design from the 'intrapreneur' perspective. How do you involve lawyers in developing and prototyping solutions that are focused on the end-user – whether lawyer or client? 'It's not so much about changing people's minds, but helping them reframe issues with a product development mindset,' Coleman explained.
Blockchain: is it a duck?
Recently, the Accord Project, a non-profit consortium that builds open-source tools for smart legal contracts, announced its membership of not-for-profit technology consortium the Linux Foundation. Launched by New York-based smart contract start-up Clause, Accord started as a standards body. Members include law firms, industry bodies and technology companies including DocuSign, IBM, R3 and the Trusted IoT Alliance. Joining the Linux Foundation enables Accord to preserve its vendor neutrality and establish common standards for smart contracts.
However, notwithstanding the exponential rise of legal tech, the legal and legal tech community are divided over the relevance and applicability of blockchain to legal processes – including smart contracts.
At the Accord Project forum in London, Jerry Cuomo, IBM fellow and VP of blockchain technologies, said that much of the trepidation over blockchain is because it is associated with cryptocurrency, but that is just one application.
Cuomo presented blockchain applications from several industries. The most compelling was instant traceability of supermarket food along the supply chain from producer to customer. The relevance to legal was the application of smart contracts automatically releasing payments to contractors as shipments pass through each element of the supply chain. Other examples included VerifyMe product authentication and brand enforcement technology, and True Tickets, an end-to-end ticketing platform which protects artists, venues and fans from fraudulent vendors.
Another misconception is that blockchain is a feature-heavy, over-complex and energy-inefficient way of handling issues that could be managed by a database.
Cuomo used an interesting analogy to address this: 'If a database is a bird, blockchain is a duck,' he said. In other words, they are related, but there are key differentiating features:
1. Multiple administrators (databases have single administrators);
2. Consensus (databases have rules, blockchains have requests);
3. Immutability (once a transaction is executed, it is immutable, whereas one database administrator can unilaterally change content and rules); and
4. Accountability (enterprise blockchain allows for different levels of security and enables members to be given different permissions – everyone knows who can do what).
Cuomo was not evangelising the use of blockchain instead of a database. Rather, he was highlighting its value in multiple contexts and its potential, in the form of smart contracts, to expedite and secure digital transactions.
This was followed by a demonstration of Clyde & Co's connected parametric insurance contract. This was built on the Clause platform by partner Lee Bacon, co-founder of Clyde Code, the firm's smart contract consultancy.
What's hatching?
When Professor Treleaven, who was brought up on a farm, first heard AI mentioned in his university computing course he was surprised. In agriculture AI stands for artificial insemination! To continue the metaphor, legal tech start-up incubators have been around for a while, but unlike chickens, which leave the incubator soon after hatching, legal tech hatchlings have been spotted leaving one incubator only to enter another.
ThirdFort moved from MDR Labs to Eagle Lab LawTech. Having raised £400,000 in pre-seed funding last year, its automated source of funds product (whereby conveyancing clients use its smartphone app to verify their identity and link their bank details for financial verification in under three minutes (lawyers can access this information via the ThirdFort website)), is gaining traction with firms that handle volume property transactions, including Mishcon de Reya.
Johannes Stiehler, CTO at another Eagle Lab LawTech resident Ayfie, reminded Future Lawyer Week that 'robots don't get bored'. Ayfie's AI-powered document processing and content extraction software aggregates and visualises data to present complex information quickly and clearly. Intelligent automation is used to decide how to analyse and present the data. But Stiehler emphasises that AI is not foolproof – it takes on boring tasks to enable humans to focus on the important ones.
Treat AI as a co-worker, Stiehler advised. Test it, train it, let it work, supervise it – and if it does not continuously perform, fire it. This echoes Professor Treleaven's principle that technology procurement as a strategic objective requires clear priorities and informed decisions about which technologies to support and which to reject. Robots do not get bored, but they might get fired.