Venerable London firm Farrer & Co has elected its next senior partner (Gazette, 24 April). The obligatory press release would not normally include much of interest – any firm is naturally 'delighted' with the result and the outgoing leader is duly lauded.
But some details of Anne-Marie Piper's election did catch the attention. In addition to Piper being the first woman senior partner at a firm founded in 1701, the 'welcome' quote from management board member Simon Pring noted: 'She has also done a brilliant job in overseeing the introduction of a flexible working policy which is available to all within the firm.'
This is not an isolated example. Law firms' flexible working arrangements are popular news items – regularly hitting the Gazette's 'most read' list (see box, opposite). The announcements vary in scope, and the word 'flexible' (or, increasingly, 'agile') covers many different scenarios.
There are three 'strands' firms might look to formalise in a flexible working policy: location; when hours are worked; and how many hours are worked.
Competitive edge
In the last decade flexible working has become about far more than merely a way of holding on to skilled women returning from maternity leave – arrangements made, in some cases, only through fear of a discrimination claim if they were denied. Instead, firms are now under pressure to compete on this type of benefit.
Many report that entry-level candidates – female and male – are asking about firms' policies. As Alison Unsted, HR diversity manager at Hogan Lovells, says: 'People, especially in our more junior ranks, are coming to us with an expectation of agility.'
That message is consistent among firms the Gazette contacted. At Piper's firm Farrer & Co, director of HR Suzanne Hulls says: 'We recognise the value that flexible working can add, in terms of attracting new recruits, increasing employee engagement and retention, and enhancing client service.'
The aim of 'creating a working environment which enables its members to balance work and home life' is now longstanding, Hulls says. She adds: '[The] policy welcomes requests from all members of the firm, not just those with childcare responsibilities.' Every request is considered 'on its individual merits, with reference to the needs of the individual and the rest of the team'.
The form that takes, Hulls says, includes 'part-time working, remote working, varied working arrangements during school holidays, compressed hours, and flexibility around start and finish times'. A quarter of the firm's headcount work on such a flexible basis, including partners.
'Traditional' firms are not just competing with each other. Many corporate and public sector employers were quicker to adopt flexible working. In-house legal departments, therefore, often adhere to such policies already.
Top tips
Communicate the firm's commitment to flexible working
Check IT security is appropriate
Consider supervision requirements
Measure the effect of staff engagement
Stress the need for improved project management and team communication
Protect opportunities for informal communication and collaboration
Recognise that 'flexibility' involves a 'two-way' negotiation
New market entrants, meanwhile, have made a virtue of a flexibility that comes as standard. At Halebury, which provides secondments to corporate clients and whose lawyers work on a flexible and remote basis, co-founder and chief executive Denise Nurse explains: 'The whole premise of our legal services approach is flexibility for both our clients and our legal team.' This affects the firm's wider approach to work, she adds: 'We focus on output and the value of the project, rather than physical location or even hours spent.'
At big four accountancy offshoot PwC Legal, partner Ed Stacey notes: 'As we have pushed the opportunities for flexible working, we have seen the retention rates of our best people increase and our staff survey results have also improved.' PwC Legal, he adds, invests in a wider, related package of benefits that complement a culture of flexible working: 'We have also introduced emergency back-up care, which includes care in the home for elderly or disabled dependants, and care for children provided by nurseries, nannies and childminders, to give our people extra peace of mind when normal arrangements break down.'
Embedded cultures
The business case, then, is well made. But introducing an effective flexible working policy that really is open to all requires planning. More traditional ways of working – the visibly long hours of a 'presentee' culture, the way teams are managed and communicate, and coping with client expectations – are deeply ingrained.
A key challenge is around project management, says Helen Barnett, head of HR at regional firm Boyes Turner: 'You and the team need to be far more organised.' Putting the right arrangements in place, she adds, involves negotiation: 'There has to be flexibility on both sides, you can't just drop [commitments].'
'The whole premise of our legal services approach is flexibility for both our clients and our legal team.'

Denise Nurse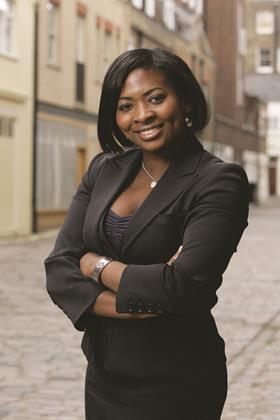 For many firms, law is an international business, where professionals routinely deal with lawyers and clients in different time zones. This has changed the mindset that attaches to a rigid way of working linked to specific times and places. 'We are an international firm – we have calls with colleagues in Asia and the US,' Unsted notes. 'A lot of clients do [work flexibly], so there is less face-to-face time. [Clients therefore] really don't care. It's less important to be in the London office.'
It may sound odd to 'announce' an official flexible working policy that relies on 'informal' and 'ad hoc' arrangements. After all, teams have always been able to make informal arrangements. But that is exactly what many firms have done.
One reason is to make clear that there is official approval for flexible working at the highest level, with the expectation that this will give people the confidence to ask for it and work out solutions to make it possible. As Bryan Scant, chair of the Law Society Junior Lawyers Division, puts it: 'Junior lawyers may feel that they cannot ask for flexible working because they are starting their careers. The JLD would therefore welcome firms being more vocal about their commitment to flexible working to enable junior lawyers to feel supported in their work.'
Making arrangements more widely known, Hulls suggests, could include publicising flexible working models that have worked for people at a firm. Farrer & Co's plans for the future include: 'A programme of training and knowledge-sharing that will enable members of the firm to hear about individual case studies from different departments.'
All stress the importance of secure IT for remote and agile working. But with mobile access already in place for lawyers who travel regularly, this is now a relatively straightforward part of a flexible working request.
Less obvious are the steps a firm should take to make sure that enough face-to-face contact is maintained. The Farrer & Co flexible working protocol, Hulls says, includes a suggestion for 'having one day a week when all team members are in the office together for meetings and face-to-face communication'.
Such contact, Unsted adds, is recognised as valuable: 'One thing we are mindful of, is not losing [that] with agility.' The firm wants to ensure there are still 'water cooler moments and [the ability to collaborate] informally'.
Agile working in the news
Farrer & Co: A route to the top - Last month the firm elected a new senior partner, Anne-Marie Piper. She won plaudits for introducing flexible working, which is now available to all staff and fee-earners.
Linklaters: Cap your hours - The magic circle firm is running a pilot scheme in Germany where associates can take a pay cut in return for working reduced hours, capped at 40 hours a week. The firm believes the scheme will show how a 'clear career path' can be combined with a 'work-life-balance'. It may be extended to London if successful.
Reed Smith: Decide when you come to the office - Under the international firm's agile working policy, lawyers are free to decide whether to come to the office. Personnel will be allowed to meet their goals 'where, when and how they see fit', London managing partner Andrew Jenkinson said. Lawyers requiring supervision and training still need to be office-based.
Morgan Lewis: Stay at home two days a week - Lawyers in the US and UK at Morgan Lewis & Bockius have the option to work from home one or two days a week, effective from 1 May. The firm says the programme follows a 'highly successful and extensive' trial which showed flexible working promoted 'continued and strong associate productivity, availability and engagement'.
Baker McKenzie: Agile across 77 offices - Global firm Baker McKenzie introduced flexible working across its global network of 77 offices last year, available to its entire headcount. The programme includes alternative working hours, remote working and regular working time outside the office.
Addleshaws: Responding to staff demand - Addleshaw Goddard allows most staff to work regularly from home. The formal policy was adopted last year, following the results of a staff survey and a pilot scheme. During trials, staff spent an average of one day a week at home.
Osborne Clarke: Work anywhere, in Reading - Last year multinational firm Osborne Clarke introduced 'agile' working, billed as a 'sit anywhere, work anywhere' system. The scheme is available in its Reading office.
Dentons: One day a week - Last year international firm Dentons offered UK partners, associates and legal executives the option to work remotely for up to one day a week on an ad hoc/informal basis. The move followed an internal survey and the firm said it is part of a drive to establish 'smarter and more efficient' ways of working.
Upsides
Firms generally want to 'do the right thing' in promoting flexible working. Unsted says it should support the firm's commitment to the 'wellbeing' of its people, in that it 'does give you more control over [your life], and therefore… can be helpful'. Hulls confirms the link insofar as it can boost staff morale.
Where proposals for flexible working meet resistance, it is worth reminding colleagues that firms which demonstrate a commitment to it expect – and report – tangible rewards. Unsted notes that productivity improves and, as PwC Legal noted, it can aid retention.
Scant points out what firms which ignore flexible working will miss: 'A number of our members are entering the legal profession as career changers or are mature students who have commitments outside work, such as a young family or family for whom they are carers,' he says. 'Flexible working enables them to manage both their jobs and their family commitments.'