Sports law is thriving thanks to the unparalleled commercialisation of the sector, led by football. 'The more money you have in sport, the more likely it is that people will take disputes seriously,' says Blackstone Chambers barrister Nick De Marco. 'It has the funds and the willingness to instruct lawyers.'
Sports law is relatively new. Chris Walsh, partner at Onside Law, one of the top niche UK sports firms, explains: 'Sport came into existence as a recognised practice area in the late 1990s, but the money that has flowed in, driven by broadcasting revenue in particular, means that there has been a huge amount of growth, certainly in the last 10 years.' In 2015 the Premier League sold television rights for 2016-2019 to Sky and BT for a record £5.14bn. Sky's first five-year Premier League deal in 1992 was worth £191m.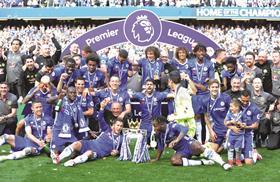 'There is an enormous area of legal practice that is relevant to sport and it will continue to grow,' Walsh asserts. It ranges from sponsorship, data protection and privacy to corporate governance, brand management and dispute resolution.
Advances in technology have driven demand for sports content, inflating deal value. It is no longer just pay-TV or traditional broadcasters that compete for sports rights. Online services and social media are muscling in on the act. In April, Amazon secured the digital rights to livestream games for the US National Football League this year, beating other bidders including Google, Facebook and Twitter, which secured the same deal last year.
Ross Sylvester, Wiggin's head of sport, says: 'Because of the proliferation of high-speed internet, it's much easier and cheaper for new entrants to get to the market, and for rights-holders to launch their own products.' One example is the Olympic Channel, an over-the-top (OTT) internet TV service launched by the International Olympic Committee (IOC) in August.
Consequently, 'the value and complexity of deals have gone up, [so] there are more people outsourcing legal support rather than doing it in-house', Sylvester observes.
The influx of money in sport has led to corruption and wrongdoing but also to increased exposure and scrutiny of governing bodies and other sports organisations.
'Sports bodies have had to become more sophisticated in the way they regulate themselves [because] they are always in the public eye,' Walsh says.
Lydia Edgar, head of sport sector team at Manchester-based Brabners, says: 'One of the noticeable changes in the industry is [the focus on] conduct and integrity issues.'
Investigations
Since 2015, when the FIFA bribery case erupted, sport has been hit by a series of high-profile investigations and scandals: the QC-led independent reviews of the British Horse Racing's disciplinary panel, appeal board and licensing committee; and alleged match-fixing in tennis; UK Sport's independent investigation into allegations of sexism and bullying in British cycling; and accusations of historic child abuse in football.
Value and complexity of deals have gone up, so there are more people outsourcing legal support rather than doing it in-house.

Ross Sylvester, Wiggin
But if fans are disillusioned, it has been good news for law firms. 'Our sports practice has grown exponentially over the last five years and its reach has become global,' says Nick Fitzpatrick, co-chair of DLA Piper's global media, sport and entertainment team. 'We have fundamentally changed [its] structure.'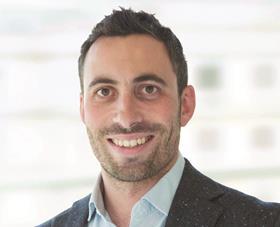 Fitzpatrick highlights the shift from 'a predominantly London-based practice [mainly] acting for UK rights-holders' to a team comprising more than 200 media and sports specialists across 27 jurisdictions. This reflects the internationalisation of sport and client need to connect with fans anytime and anywhere.
'The inevitable need to respond to clients who are dealing with global issues has meant that we have shifted and expanded our sports team,' he adds. Clients include the IOC, National Basketball Association, World Badminton Authority and the Premier League.
Sports departments are expanding and being knocked into shape elsewhere. Formula One expert Simon Taylor recently joined Brabners, adding to its multi-disciplinary sport sector team of 30 lawyers.
A year ago Lewis Silkin adopted 'a more formal structure' for its sports business group that has over 20 lawyers. Alex Kelham, who heads the department, says: 'We have come together to make sure that everybody has the relevant industry knowledge, and that is bearing fruit.'
Big deal
Sports practice is divided into commercial – including lucrative rights sales and sponsorship contracts – and regulatory.
Wiggin specialises in 'high-value commercial sports rights'. 'That has been a huge area of growth, particularly in the UK,' Sylvester says, pointing to the £1.18bn paid by BT in March to retain exclusive broadcast rights (for a further three seasons) to the UEFA Champions League and UEFA Europa League.
'We advise broadcasters and platforms around the world on acquiring these high-value live rights,' he says. Wiggin recently advised Perform Group on sports rights acquisitions in several territories (including its global rights deal with the Women's Tennis Association – see below), and its launch in Germany, Austria, Switzerland and Japan of live sports streaming service DAZN, dubbed the 'Netflix of sports'. Other clients are Manchester United (including MUTV) and Racecourse Media Group and its Racing UK TV channel.
Walsh and other lawyers will be busy in the coming months with TV rights auctions, including the Premier League and the England and Wales Cricket Board (ECB).
Technology innovation offers both opportunities and threats for sports rights-holders, translating into a sustained increase in instructions. Fitzpatrick observes that the need to reach global fans has led to 'a very active sponsorship market. We have seen some very big deals, in particular in the technology space'. Take the recent €55m-a-year shirt sponsorship deal for four years between Barcelona and Japan's e-commerce group Rakuten; or Manchester United's global partnership with HCL Technologies.
'The technology deals that are now coming into sport are frequently far more than just sponsorships, they are about a very active involvement from the technology provider in revamping the approach of the sponsee,' Fitzpatrick says. 'It signals a change in the way sport is being consumed. We are seeing the rise of the e-fan, a very digitally connected fan who both sports and sponsors are very keen to be able to engage with more directly.'
As sports consumption habits change, copyright infringements are on the rise. 'The piracy of broadcasting rights continues to be a major issue, particularly for the bigger sports' governing bodies,' Walsh says.
'The way most young people now consume sport is by watching short clips on their mobile devices, not by sitting down and watching the whole match [on TV],' De Marco adds. This is affecting broadcasting and copyright law. He points to a recent copyright infringement case brought by the ECB and Sky UK against UK's Fanatix, which created an app for iPhones and iPads. It allowed users to upload eight-second clips of sports broadcast footage, which was recorded on their phones from TVs, and then shared for free with other users. The Chancery Division of the High Court held that the app breached the claimants' copyright and that Fanatix could not rely on the 'fair dealing' defence. The judgment provides helpful guidance on interpreting copyright abuse in the fast-moving digital age. Robert Howe QC and De Marco were instructed by Onside Law's Walsh for the claimants.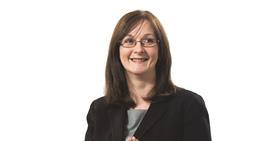 Kelham, a former professional swimmer, says the 'overlap between sport and technology' means that clients need lawyers who understand both. Lewis Silkin, whose sports clients include Ascot Racecourse, Madison Sports Group, British Gymnastics, rugby and premier league clubs, assists clients with 'implementing tech solutions' such as software for ticketing, marketing and CRM systems.
That in turn creates issues around protecting data. Sports organisations collect and process large amounts of data, from amateur-level memberships to athletes' biometrics, Kelham explains. 'We are helping a number of clients understand what they need to do as a result of the General Data Protection Regulation coming into force next May,' she says. The GDPR will introduce new stringent rules on collecting, processing and sharing individuals' information, and fines of up to €20m or 4% of annual worldwide turnover for non-compliance.
There is a real need to try and maintain public confidence in the sector as a result of conduct issues. A lot of sports organisations are very alive to that fact.

Lydia Edgar, Brabners
Stadium and arena development is also expanding commercial sports law. DLA Piper, for example, is advising Italy's Serie A football team AS Roma and its affiliates on all aspects – including real estate, finance and construction – of the new Stadio della Roma project in the Italian capital that will seat 52,000 spectators.
Disputes over football transfers currently represent half of De Marco's practice. 'One of the main areas where sports law has grown is in relation to player transfers,' he says. Transfer fees paid by the five major European leagues increased from €1.5bn in 2010 to €4.2bn in 2016, CIES Football Observatory data shows. Premier League clubs spent the most on new players, with investments increasing from €475m to almost €1.8bn over the same period. The current record is Paul Pogba's £89.3m move from Juventus to Manchester United last year. FIFA is investigating the transaction, following claims that the midfielder's agent will earn £41m in fees. Manchester United has said it does not comment on contracts. Neither Pogba nor agent Mino Raiola has commented on the investigation.
'There is a plethora of disputes,' De Marco says. That is because of 'fairly convoluted contractual arrangements', usually between the clubs, players and their agents or intermediaries.
Disputes have risen, particularly since deregulation in 2015 when FIFA ended its global licensing system for agents. They are now supervised in individual countries. They no longer need to pass an exam, provided they have 'an impeccable reputation' and pay £500 to register with the FA as 'intermediaries'.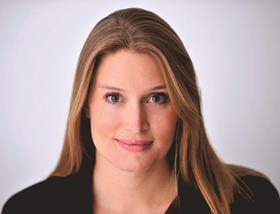 'That has made things worse,' De Marco notes. 'There has been more corruption and more people stealing clients off each other. Nearly all of those disputes are determined behind closed doors in private arbitrations where they are under FA [arbitration] rules or sometimes under FIFA [arbitration] rules, so they they are not reported in the press.' De Marco is currently involved in a handful of FA Rule K arbitrations, including a two-week hearing for a multi-million-pound claim.
Sport, particularly football, has 'different systems of arbitration, and a different approach to confidentiality and publishing', depending on different institutions and sports governing bodies, De Marco observes. The Court of Arbitration for Sport, which is the ultimate court of appeal for international sports cases, publishes many of its decisions, as does FIFA, but the FA does not.
We are helping clients understand what they need to do as a result of the General Data Protection Regulation coming into force next May.

Alex Kelham, Lewis Silkin
'Many think sports arbitration ought to be regarded differently from normal commercial arbitration,' De Marco says. 'While we think that arbitration usually makes more sense than going to court, it ought to be a sort of hybrid where you have a greater system of precedents and publication so as to have consistent results.'
Transfers will potentially be affected by Brexit, and immigration lawyers are already advising football organisations and clubs on it. Professional football has benefited from the free movement of people and services more than any other UK sport, but EU players risk moving into the same points-based system of non-EU players that considers salary, transfer fees and club of provenance, among other criteria. Kelham observes that while the points system is unlikely to affect the Premier League, it may become harder for clubs at the lower levels to attract promising new talent from across the EU.
Upping the game
Attempts to improve the tarnished reputation of sport have in part led to a significant expansion in regulatory work, which entails the drafting, maintenance and enforcement of sports rules.
As Fitzpatrick observes: 'There is an increased focus on the processes that sports administrators have to ensure sports are being managed in the proper way.'
'Governing bodies are now being put under pressure to make sure that they have the right governance, policies and procedures,' Walsh says. Onside Law has been advising the ECB on implementing a new code for sports governance from UK Sport and Sport England that came into effect in April.
This requires sports organisations, including national governing bodies, charities and clubs, that receive government or National Lottery funding to meet 'new gold standards of governance' in transparency, financial integrity and diversity. For example, there is now a target of at least 30% gender diversity on boards.
'We have seen a real drive to strengthen and improve governance across many sports,' says Edgar, who expects this trend to continue for the next 12 months at least. '[The new code] has resulted in significant new work,' she says. Brabners' clients include governing bodies such as British Cycling and the Rugby Football League, and charitable funds such as the Michael Carrick Foundation and the Wayne Rooney Foundation. The firm has been advising sports organisations on how to improve their governance, including articles of association and board members' appointment policies, Edgar says.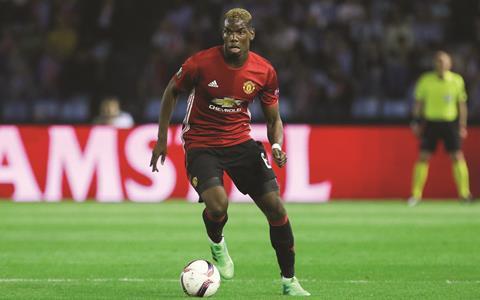 Brabners also has an 'integrity in sport' practice that deals with doping, match-fixing, corruption and anti-bribery, reflecting industry trends. 'There is a real need to try and maintain public confidence in the sector as a result of conduct issues,' Edgar says. 'Many sports organisations are alive to that fact.'
'High-profile regulatory breaches' account for the other half of De Marco's practice. A notable client is Joey Barton, the Burnley midfielder who was fined £30,000 and banned from all football activity for 18 months by the FA in April for breaching rules on betting.
'Integrity' issues in sport are unlikely to fade away anytime soon – in fact, the opposite may be true. 'People often focus on match-fixing and betting, but the corruption around the business side is potentially larger,' De Marco says. 'It has been an emerging trend over the past couple of years.' He points to the FIFA bribery scandal, and the recent doping, extortion and corruption claims at the International Association of Athletics Federations.
'Now you are seeing the state investigating corruption in football transfers here, and that will be followed by regulatory fallout.' And he predicts that this will increase. The offices of Newcastle United and West Ham United were reportedly raided by HMRC officials in April over a suspected £5m income tax and national insurance fraud linked to transfer transactions. Both clubs are co-operating fully with HMRC. Neither HMRC nor the clubs are commenting further at this stage.
Alongside governance, 'duty of care' is braced for growth, Kelham observes, particularly following the publication in April of Baroness Tanni Grey-Thompson's independent report into athlete welfare in British sport. It follows a year-long 'duty of care' review led by the Paralympic gold medallist for the Department of Culture, Media and Sport in the context of allegations of bullying against coaches, including in cycling and swimming, and child sex abuse claims in football. Kelham, who worked in-house on the London 2012 games and is a non-executive director of British Swimming, says: 'Hopefully, the report and the implementation of [its recommendations] will result in changes for the better for the athletes.'
'It's really ensuring that sport ups its game,' Kelham adds.
The commercialisation of the sector on one hand, and the increased scrutiny of conduct on the other, will bolster other areas of sports law. 'That's just a recipe for more privacy and defamation work,' Kelham asserts, highlighting how through the media sport's exposure has increased. 'We have traditionally worked for celebrities in sport and elsewhere, [but we have done] less work for the governing bodies and the clubs. I suspect that will begin to ramp up.'
Client perspective
In-house counsel at media and other sports organisations have been closely watching recent developments in the EU's Digital Single Market (DSM) strategy, published in 2015. This will create 'pan-continental telecoms networks, digital services that cross borders and a wave of innovative European start-ups,' Commission president Jean-Claude Juncker said. The strategy could also mark the beginning of the end of the exclusive territorial licensing of sports and other rights.
A key element of the strategy is the prevention of 'unjustified geo-blocking', which the commission considers an obstacle to the cross-border provision of goods and services. Geo-blocking restricts access to websites based on users' geographical location.
The DSM includes several legislative proposals, not yet finalised, including an EU copyright reform package, announced in September, and regulation of geo-blocking and other forms of 'geographical discrimination', published in May last year.
As a first step, new 'portability' rules are expected to come into force in all member states by the beginning of 2018, pending formal approval by the Council of the EU and the European Parliament. They will allow EU citizens to use their online subscriptions to films, sports and other premium content when travelling within the 28-member bloc.
Tom Burrows, head of legal at the Perform Group division that distributes sports content to broadcasters and digital outlets, says: 'There is a potential for the licensing model to be affected, and obviously we are having to try and deal with that in our current deals.' One possible outcome, he says, is 'a pan-European licensing model'.
He adds: 'While we have to deal with the situation as it is, we also have to future-proof audiovisual distribution agreements against these changes,
like the potential for geo-blocking or carving out deals on a territory-by-territory basis being taken away.'
Perform has signed long-term agreements with the Women's Tennis Association (worth $525m over 10 years) and the International Basketball Federation (worth nearly €500m over 17 years) to distribute and sell their media rights globally.
Like most other rights-owners or holders, Perform Group licenses its content on a country-by-country basis by incorporating contractual restrictions in the licensing arrangements, such as territorial exclusivity.
'Obviously, where we are distributing content now, these regulations and the potential outlawing of unjustifiable geo-blocking, would have a big impact on the restrictions that we place on broadcasters [currently],' Burrows says. 'There are many unknowns, but you do have to deal with them when you are talking about deals for four, five or six years.'
Andrew Ryan, head of media, legal and business affairs at Lausanne-based IOC Television and Marketing Services, which oversees the governing body's commercial activities, has similar concerns. With his 10-lawyer team, Ryan has been keeping 'the closest eye' on Brussels initiatives.
'From a principle perspective, we don't have a huge issue with the concept of people being able to access content services when they are temporarily outside their member states,' Ryan says of the portability regulation. But the concern of the IOC and several other rights-holders is that consumers will go shopping for lower-priced subscriptions in certain territories which would hit the income of service providers and ultimately devalue the rights.
'If those levels of abuse become quite significant, that would become a concern because consequently the organisations that acquire our broadcasting rights would start to see some commercial detriment from that, and that would [as a result] harm the value that we could sell our broadcasting rights for in Europe.'
Ryan also points to a draft regulation (part of the copyright package) to extend the country-of-origin principle for satellite broadcasting to broadcasters' 'ancillary online services' such as simultaneous online transmissions and catch-up services. Under the country-of-origin principle, rights clearance in one country permits the broadcast to the whole of the EU.
At the same time, there is an ongoing investigation by DG Competition into cross-border pay-TV services, alleging that certain clauses in film licensing contracts between Sky UK and six major Hollywood studios were anti-competitive because they prevented EU consumers outside the UK and Ireland accessing films via satellite and online. 'The commission had concerns that this may eliminate cross-border competition between pay-TV broadcasters and partition the EU's single market along national borders,' the European Commission said in its most recent press release on the matter, suggesting that deals to geo-block may be anti-competitive. Sky UK and five studios have defended the deal. A sixth, Paramount, has made commitments that the EC has accepted.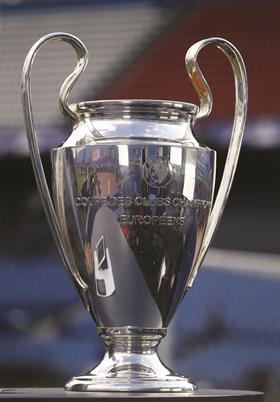 Ryan says: 'It goes to the heart of the concept of a copyright-owner that it should have the ability, on a country-by-country basis, to choose who uses content and how it is used.' But there is the potential that the proposed EU legislation and this ongoing pay TV case to 'erode that contractual ability', he argues.
The end of territorial licensing would also undermine cultural diversity. 'To the extent that a broadcaster could acquire content rights for one territory and make them available across the entirety of Europe… the likelihood that people will have programming which actually matches somewhat, or at least caters to, their national interests is less likely to happen,' he says.
£5.14bn: Amount paid by Sky and BT for TV rights to Premier League games for three seasons (more than £10m per game).
£1.18bn: Amount paid by BT to retain exclusive broadcast rights to the UEFA Champions League and UEFA Europa League for three seasons.
€1.8bn: Transfer fees paid by the Premier League in 2016 (€475m in 2010).
€4.2bn: Total transfer fees paid by big-five leagues (Premier League, Serie A, La Liga, Bundesliga and Ligue 1) in 2016 (up from €1.5bn in 2010).
£89.3m: World record transfer fee – midfielder Paul Pogba moves from Juventus to Manchester United.
Vijay Parbat, UK Sport's head of legal, is closely following how social media and OTT broadcast is impacting the sports rights market. 'It is possible in the next year or so that one sports rights-holder will broadcast directly via social media and bypass traditional broadcast, given the way digital hardware is developing,' he says. There is also the rapidly expanding 'eSports' phenomenon, describing video games tournaments streamed live through platforms such as Amazon's Twitch and YouTube, and the impact that virtual reality will have on it, he says. 'We need to be on top of these [and other] developments because of our diverse stakeholders.'
On a day-to-day basis, Parbat, one of two in-house lawyers at the elite funding agency, handles 'complex [commercial] agreements' in big sports events such as IAAF World Championships and World Para Athletics Championships that are taking place in London's Queen Elizabeth Olympic Park in August. UK Sport has invested up to £7m in both; and the UCI Road World Championships to be hosted by Yorkshire in 2019 will receive £3m of National Lottery funding.
Marialuisa Taddia is a freelance journalist.