Taiwan is looking beyond China to develop wider business links – and this could be good news for UK law firms specialising in international trade. Marialuisa Taddia reports
THE LOW DOWN
Taiwan's precarious relationship with mainland China, its largest export market, is regularly tested. Some 70 years on from its independence, the People's Republic of China (PRC) refuses to recognise its sovereignty. Yet even as inward investment diverts to the PRC, the country's outward investment climbed to $11.6bn in 2017 – involving international law firms in M&A and financing deals driven by Taiwanese funds. Government policy is directing businesses to 'look south' and to the US, reducing reliance on the PRC. With that outbound attention focused on countries where UK firms have a significant presence, the Law Society sees a chance for England and Wales lawyers to secure lucrative work. Yet cracking Taiwan's legal market, where the domestic pass rate for the Bar exam is 10%, is not straightforward. Several US firms set up shop, only to close down.
Taiwan (The Republic of China) has been independent from mainland China (PRC) for nearly 70 years, yet under the 'one-China' policy, the PRC considers the island country as a breakaway province, preventing it from acting as a sovereign state. Yet Taiwan is far from isolated when it comes to economic cooperation, trade and investment – even joining the World Trade Organization in 2002 as 'Chinese Taipei'. As a major high-tech producer and exporter, Taiwan has a sophisticated market economy and is also diversifying its energy sources through green technologies.
China is the largest buyer of Taiwanese goods. Between January and October 2018 mainland China and Hong Kong accounted for over 41% of Taiwan's exports. Other key trading partners are ASEAN countries, the US, Europe and Japan. Yet Taiwan is seeking to reduce its reliance on mainland China, whose economy is slowing down.
Taiwan has good potential for English and Welsh law firms specialising in international trade

The Law Society
In a move that angered Beijing, Taiwan president Tsai Ing-wen of the pro-independence Democratic Progressive Party phoned president-elect Trump in December 2016 – the first official direct exchange between leaders of the countries since 1979.
UK law firms are notable for their absence in Taiwan, but this may be about to change. In its guide on doing legal business in Taiwan, the Law Society says: 'With a new government focused on developing stronger trade links with the rest of Asia and furthering tertiary industries, Taiwan has good potential for English and Welsh law firms specialising in international trade.'
US firms form the biggest contingent of foreign players with offices in Taiwan, among them Baker McKenzie, K&L Gates, Orrick, Herrington & Sutcliffe, Duane Morris and Jones Day. The legal market is open to foreign lawyers, but office launches have been few and far between, while some firms have left. Chicago-headquartered Winston & Strawn closed its Taipei office in 2017.
This is largely because of falling inbound investment, as flows increasingly divert to China, explains Richard Thurston, of counsel at Duane Morris. 'Taiwan is much more open and freely accessible for foreign investment,' he says, but 'an awful lot of work that used to go into Taiwan now goes into China'. Inward investment (excluding that from China) fell by nearly 32% to $7.5bn last year compared with 2016, and from a record high since 1952 of £15.4bn in 2007.
Nevertheless, it is not all gloom and doom for foreign firms. Taiwan's non-China outward investment has increased steadily and exceeds inward foreign direct investment, reaching $11.6bn in 2017. 'Taiwan companies are investing less into China and looking to invest more into the US,' Thurston says. This is because of cross-Strait 'friction', the US tariffs on China and also because 'the US is a more friendly environment than China for foreign investment'. In the past month Duane Morris has been instructed by three new clients from Taiwan looking to invest in the US.
'We are able to help them because we have an on-the-ground presence, and a tremendous [footprint] in the US and south-east Asia,' Thurston says. The firm's Taipei office opened in 2016 via Duane Morris & Selvam, a joint law venture with Singapore-based Selvam LLC, following approval from the Ministry of Justice. New York-based Thurston heads the office, which has four Taipei-based staff, including special counsel Christopher Neumeyer and legal consultant Eric Chu, with new recruits due to join soon.
Duane Morris has long represented Taiwanese companies in intellectual property, corporate and litigation matters. But Thurston says Taiwanese clients investing in the US now come from a wider spectrum of sectors, including energy and entertainment projects.
Taiwan is much more open and freely accessible for foreign investment, but an awful lot of work that used to go into Taiwan now goes into China

Richard Thurston, of counsel at Duane Morris
A key area of expansion has been regulatory compliance. As Taiwanese companies invest in the US they have to comply with its foreign investment regulations. Take the Committee on Foreign Investment in the United States (CFIUS), which assesses the impact on national security of mergers, acquisitions and takeovers of domestic companies by foreign investors, and whose powers were recently expanded, partly in response to growing Chinese investment. 'CFIUS requires review and approval now on a wider range of investments than it used to, so helping [Taiwanese clients] to get through the regulatory maze is an increasingly significant activity,' Thurston says.
Most firms in Taipei are small to medium-sized. With 75 lawyers in addition to 14 other legal professionals, Baker McKenzie is one of the biggest and oldest firms in the capital, opening in 1975. Managing partner Justin C Liang says the firm has benefited from Taiwan's location 'at the crossroads of commerce among key economic engines driving the Asia-Pacific region, namely China, Japan and South Korea'.
Liang highlights 'Taiwan's status as a global player' not just in technology but also in banking and finance, healthcare and renewable energy; and the government's New Southbound Policy (NSP), which is 'encouraging local Taiwan companies to expand overseas, not only in south-east Asia but in Europe and north America as well'. Launched in 2016, NSP promotes close economic ties with ASEAN, south Asia, Australia and New Zealand, and is reportedly supported by the US and Japan.
Baker McKenzie advised electronics manufacturer Hon Hai Precision Industry Co on its $3.46bn purchase of a 66% stake in Japan's Sharp Corporation; and Taiwan-based CTBC Financial Holding Company on its acquisition of a 100% stake in Tokyo Star Bank for a cash consideration of $605.6m.
Inbound M&A activity reflects Taiwan's desire to build closer US links. Last year Baker McKenzie advised Google on the structuring of its acquisition of Taiwan's HTC Corp's mobile division team for $1.1bn.
Taiwan companies are also joining forces to create economies of scale to offset China's advance – for example in the outsourced semiconductor assembly and test market, which provides integrated circuit packaging and test services. In what Liang describes as 'one of the largest M&A deals in the history of the country's semiconductor industry' Baker McKenzie advised Advanced Semiconductor Engineering, a Taiwan Stock Exchange- and NYSE-listed semiconductor manufacturer, on its $3.9bn 100% joint share exchange transaction with domestic counterpart Siliconware Precision Industries, to form a holding company. The deal received anti-trust approval at the end of 2017.
US firms are also supporting the efforts of Taiwan's companies to obtain finance for their expansion. Baker McKenzie last year represented ANZ Bank Taiwan in arranging a $1.2bn 'syndicated receivables purchase facility' for Pegatron Corporation, a Taiwan-based electronic device components manufacturer.
David Tang, K&L Gates' Asia managing partner, says that Taiwanese companies are looking at capital markets outside Taiwan, driving demand for the firm's expertise in the area. The Taipei office, which employs 14 lawyers, has represented Taiwan Liposome Company, a biopharmaceutical company, in its upcoming IPO on Nasdaq, where it plans to raise $29m. This is the first IPO in the US of a Taipei Exchange-listed company.
Foreign lawyers are also winning business with foreign companies listing on the Taiwanese stock markets. K&L Gates represented Singapore-based Aslan Pharmaceuticals in its 2017 IPO on the Taipei Exchange.
Energy and power
Renewable energy is a sector into which Taiwan is luring international investors and financiers, thanks to the government's clean energy policies.
Taiwan has three power stations, but president Tsai (in power since May 2016) has pledged to make the country 'nuclear-free' by 2025. Also, the Greenhouse Gas Reduction and Management Act, which came into effect in July 2015, sets a greenhouse gas emission reduction target of no more than half its 2005 level by 2050.
K&L Gates closed three major deals this year, including advising Taipei-headquartered J&V Energy Technology Co on the sale of its 70MW solar energy portfolio to US investment firm BlackRock Real Assets.
Liang points to the government's 'ambitious' target of generating 50bn kilowatt-hours of power annually by 2025 from renewable energy sources (compared with the previous administration's plan of achieving 40bn kilowatt hours by 2030).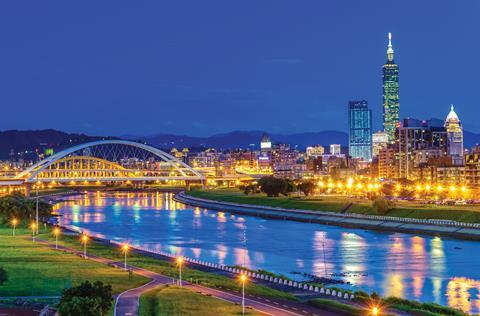 'BEST DEMOCRACY IN EAST ASIA'
Duane Morris's Richard Thurston is now New York-based and visits Taiwan quarterly. He worked in Taiwan as a general counsel for TSMC for 13 years until 2014 and then set up K&L Gates' Taipei office. In the mid 1970s, he travelled back and forth to the island as part of his PhD studies. 'Communication is very free and open now, but when I first went to Taiwan I couldn't even find Time magazine,' he says. 'Censorship was very strong.' Today, he says, Taiwan is 'probably the best democracy in all of eastern Asia by far'.
'Overall it is a good place to work and a good place to live,' he says, 'especially when you are in the Taipei region, most of all the modern conveniences are to found there, as compared to even New York City.'
Thurston, who is fluent in Mandarin (which is spoken in Taiwan, albeit with a different accent), says it is important to have a team of people with local language skills and an understanding of the business culture, since 'corporations in Taiwan have a specific way, a philosophy' of doing business.
Taiwanese clients expect their lawyers to handle legal matters 'cost-effectively' and 'cost-efficiently', Thurston says. 'Nobody likes to pay lawyers a lot of money, so how to provide win-win value-added, and still make some money for the firm, that is a challenge.'
At the same time, in-house legal departments are expanding. Thurston says that 'one of the differences that Taiwan has compared to the US and Europe is that in-house legal teams are relatively new'. He recalls that when he moved to Taiwan in 2002 'there were virtually no in-house legal teams but they have got much better and most [large] corporations now have them'.
Baker McKenzie advised Taiwan's Cathay United Bank, EnTie Commercial Bank and BNP Paribas on their five-year $76.85m financing agreement with Swancor to build Formosa I, the first offshore wind farm in Taiwan, which has a capacity of 128MW. According to Liang, this was Taiwan's first financing deal in line with the Equator Principles, a voluntary benchmark adopted by the financial industry for assessing investments in environmental and social projects.
Intellectual property work, including trade mark and patent filings, and prosecutions, represents a big part of law firm work in Taiwan. As Tang observes: 'Taiwan is known as a leading manufacturer and exporter of high-tech products and, more recently, for its life science research.' The firm set up a base in Taipei in 2003 because its semiconductor and IT clients at the time included Microsoft, Business Software Alliance and TSMC. 'With a high concentration of leading manufacturers and exporters of high-tech products into the US market, IP litigation brought by or against high-tech companies remains steady,' Tang says.
K&L Gates' patent litigators are defending Wistron Corp, a Taiwanese original design manufacturer for HP and Dell, among others, in US patent infringement litigation brought by Silicon Valley's Alacritech. Last year, K&L Gates successfully defended Taiwanese client Matsutek Enterprises Co in another patent infringement lawsuit brought by the US robotic vacuum cleaner company iRobot Corp before the US International Trade Commission.
The firm is also handling 'several' US patent litigation matters. It contested patent office proceedings on behalf of Taiwan's Darfon Electronics over computer keyboard technology; US trade mark oppositions on behalf of Getac (another Taiwanese tech company) against US-based Veritas; and a US trade secret matter on behalf of Taiwan-headquartered computer company Acer.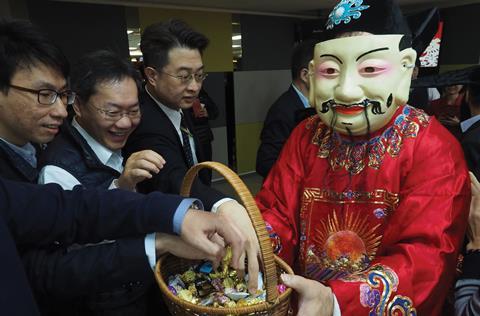 'We have seen growth in trade secret protection work,' Thurston says. Trade secrets include lists of suppliers and clients, and manufacturing processes such as the Coca-Cola recipe. China is reportedly targeting Taiwan companies that manufacture chips for US clients. 'We are working with Taiwan companies to set up trade secret programmes,' Thurston says, to help them protect their competitive edge and avoid unfair competition.
Duane Morris has represented Taiwanese companies, including TSMC, in intellectual property matters in the US, including patent infringement litigation, patent prosecutions and inter partes reviews (IPRs).
Thurston explains that Taiwan companies need legal representation when they are sued by US competitors in the federal courts, where IP disputes are typically litigated; or increasingly in IPR proceedings (or mini-trials) at the Patent Trial and Appeal Board of the US Patent and Trademark Office. IPRs were introduced in September 2012 by the America Invents Act, as a cheaper and quicker alternative to litigation in the federal courts to challenge the validity of patent claims on certain grounds. IPRs have proved popular and, in the context of the Taiwan practice, Thurston observes: 'Over the last couple of years, IPR work has been growing whereas litigation in courts has not.'
Orrick is another US firm with an office in Taiwan (since 2005). 'We are committed to Asia. Taiwan, as a tech centre, is a natural part of that commitment,' says partner Robert Benson, who leads Orrick's Taipei office. 'Orrick is a global leader in the technology sector, and the companies in Taiwan are an integral part of the global supply chain for a wide range of technologies. So it's a strategic fit.'
The San Francisco-headquartered firm is concentrating on practice areas that matter to tech companies, namely antitrust, litigation, corporate, international trade and IP, though the latter in particular 'continues to be a significant focus of our Taiwan-based clients,' Benson says. 'Current matters include IPRs that we are litigating on behalf of [Taiwan's] MediaTek, challenging the validity of a patent asserted by AMD, and a 20-patent litigation in the US brought against Innolux [also from Taiwan], a global leader in TFT-LCD panels.'
Taiwan has plenty of other advantages for businesses and their legal advisers. Despite the cultural similarities with China, Taiwan is considered to be business-friendly, with a reliable legal system that is more familiar to European investors, in that it is based on civil law, and is heavily influenced by the German and Japanese systems. Taiwan ranked 29th (of 175 countries) in the 2017's Corruption Perception Index by Transparency International and was 13th out of 190 economies in the World Bank's Ease of Doing Business Index 2019. The country's latent appeal is clear.

Marialuisa Taddia is a freelance journalist
For more information on Taiwan see The Law Society: International: Taiwan.