The Law Society's commercial litigation conference 2021 (29 September) began with a session on changes to the rules on witness statements in the Business and Property Courts contained in Practice Direction 57AC, which came into force in April. Vlad Meerovich, senior associate at Peters & Peters, chaired the discussion, which featured Chris Bushell, a Herbert Smith Freehills (HSF) partner who was a member of the witness evidence working group (WEWG); Maura McIntosh, an HSF professional support consultant who sat on the WEWG implementation sub-group; and with an in-house perspective, Wei Wei Wang, vice-president and assistant general counsel at JP Morgan, who was speaking in a personal capacity.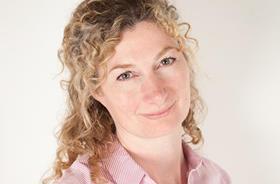 McIntosh explained that the reforms sought to address two main concerns: that witness statements were 'overlong', for example containing extracts from documents, and 'over lawyered' – with too much polishing and redrafting by the legal team. The changes in PD 57AC sought to address this.
McIntosh identified four elements in the practice direction that are new, rather than things that were already accepted as best practice. The first is a requirement to set out a list of the documents that the witness has been referred to. 'That's a complete innovation in the reforms, and adds a new level of transparency,' she noted.
The second is an obligation 'to state, for important disputed matters of fact, how well the witness recalls those matters, and whether their recollection of those matters has been refreshed by reference to documents. If it has, to say how and when it happened, and to identify the documents', she said.
The third and fourth elements are for both the witness and the legal representative 'to confirm or certify essentially that the requirements in relation to witness statements have been explained, and that they understand them, and that the statement complies with those requirements both in terms of content and preparation', McIntosh said.
In relation to the second element, McIntosh said there was 'some room for debate' in terms of the level of detail needed. She said it might be taken to involve a 'fairly forensic process of how the witness's recollection developed' in relation to the documents. 'But alternatively, you could say it just means how strong is their recollection now, was it refreshed by a document, if so which documents and when did they see them.
'How people interpret that might depend on strategic judgement calls. If your witness's recollection was already quite strong, and then they saw the document and it just conformed their view that they had all the time, then it might be in your interests to say that, and make it very clear that it's not just something that derived from documents. That's quite different from someone who didn't have a strong recollection, or any recollection perhaps, and then they saw some documents and it all came flooding back – perhaps you may wish to say that in a little less detail. So how much detail you give may depend on the circumstances.'
Bushell added that, as the reforms aimed to shorten witness statements, the court would probably not want swathes of detail on how the recollection developed. 'A couple of lines is probably not enough. Page after page is probably too much. It's a judgement call,' he said.
The general trend is that there is more partner and senior associate attendance at witness proofing sessions… There are obviously cost implications to that

Chris Bushell, Herbert Smith Freehills
In relation to notes taken by a lawyer during the witness interview, Bushell said that these were privileged. 'But it's not beyond the realms of possibility that a court is sceptical as to how a witness statement has been put together and the recollection, and while it can't order disclosure of notes, it might strongly encourage that a party might want to waive privilege partially on those notes,' he warned.
Wang highlighted a problem for in-house lawyers where there are related or parallel proceedings, such as civil claims in other jurisdictions or regulatory investigations – a common scenario for large corporate clients. The requirements relating to these other proceedings will often be at odds with the rules in England and Wales, she said. 'An obvious example is the deposition process in the US, or a regulatory investigation, where the defendant company is expected to make available witnesses who are properly prepared and can speak to the relevant facts in a great deal of detail.
'As part of any of those processes, the witness is likely to have had to review large volumes of documents, including documents that they didn't create themselves or didn't see at the relevant time. This may then directly cut across what we would otherwise have tried to do in England under the new rules, which is to think critically about the documents you really need to show your witness, in order to comply with the new practice direction, and shield them from the suggestion that their recollection has been improperly influenced [by looking at documents],' she explained.
Wang added that the problem was not 'insurmountable', but 'the work will fall on in-house lawyers particularly to look across the portfolios and try to anticipate that need early on'. She added that they may need to explain to an English judge what additional documents the witness has read, and why that was necessary.
Wang also noted that the new regime may be daunting for witnesses. She said: 'We're tracking every document they read, asking them to confirm that everything is their own recollection in their own words, that no one has encouraged them to include anything, and telling them that they will be tested on all of this in the witness box. That could leave the witness feeling personally quite exposed, and thinking, "what's in it for me?".'
Wang added that as witnesses are often former employees, lawyers may only have their 'goodwill' to rely on. 'I do think some witnesses will end up refusing to co-operate,' she predicted.
Bushell noted that the new requirement for legal representatives to certify that the rules have been complied with meant that more senior lawyers were now attending witness interviews. He said: 'I would always attend proofing of key witnesses, but there might be some witnesses dealing with more fringe issues where perhaps I [previously] wouldn't have been at those sessions. I don't think the [certification requirement] means I would now have to be there; but it's easier for me to be satisfied that the process is being carried out properly if I was actually there.
'The general trend is that there is more partner and senior associate attendance at witness proofing sessions… There are obviously cost implications to that.'
Disclosure pilot update
Melanie Hart, partner at Ince, chaired a session explaining the latest reforms to the disclosure pilot in the Business and Property Courts by three members of the Disclosure Working Group: Ed Crosse, partner at Simmons & Simmons; Natalie Osafo, senior associate at Stewarts; and High Court Judge Sir Robin Knowles.
Crosse explained that a set of proposed amendments to the pilot that were published in July received formal approval by the Civil Procedure Rule Committee (CPRC) on 10 September, and subject to ministerial consent, are expected to come into force on 1 November. The CPRC also agreed in July that the pilot should be extended for a further year until December 2022, so that more changes could be made if needed.
One notable amendment is the creation of a simplified regime for less complex claims. If a claim is for £500,000 or less, there is a 'rebuttable presumption' that it may be treated as a less complex claim, with more limited disclosure options and a very basic disclosure review document (DRD).
Osafo reported that decisions on whether to include narrative documents as part of an order for Model D (narrow search-based disclosure) had become 'a quite contentious issue at CMCs', and reviewers had had problems making subjective judgements about whether a document is narrative or not. On a practical level, Osafo urged solicitors to give their reviewers actual examples of narrative and borderline documents, so that they were better equipped to make decisions.
She added that the language of Model D had now been softened so that, in the absence of an order as to whether to include or exclude narrative documents, parties were 'encouraged to take reasonable steps to exclude… where it is reasonable and practicable to do so'.
In relation to multi-party actions, Knowles said this was an area where the pilot, with its one-size-fits-all approach, was creating problems; and so parties would be able to apply to court for a bespoke approach. He said: 'Rather than trying to create a separate regime for multiparty cases, we introduced an amendment to encourage parties to apply to the court for guidance and bespoke orders at an early stage. Such cases typically have a docketed judge, and call for active case management.'
Reasons to select English law to govern commercial contracts remain valid… English law continues to be perceived as an international utility

Sarah Garvey, Allen & Overy
Post-Brexit judgments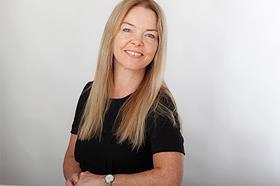 A session on jurisdiction issues and enforcement of English judgments was presented by Chris Deacon, partner at Stewarts Law; Sarah Garvey, counsel at Allen & Overy; Elizabeth Williams, partner at Simmons & Simmons; and Dr Helena Raulus (the chair), head of the Joint UK Law Societies Office in Brussels.
The session explained that although the UK left the EU on 31 January 2020, transitional arrangements relating to private international law applied until 31 December 2020. At that point things changed, as the UK/EU Trade and Cooperation Agreement signed on 24 December 2020 did not cover civil justice.
On the issue of governing law, Rome I and Rome II were immediately 'on-shored' into UK domestic law without any material amendment. This means that English courts will still respect governing law clauses in commercial contracts on the same basis; and EU member state courts will continue to give effect to a choice of English law under Rome I and II. Garvey noted that 'reasons to select English law to govern commercial contracts remain valid'. For example, English courts generally give effect to what the parties have agreed; there is a significant body of precedent, which gives a high level of certainty; and there is continued trust in the English judicial system. 'English law continues to be perceived as an international utility,' Garvey summarised.
But when it comes to 'choice of court' jurisdiction clauses and the enforcement of judgments, the situation is more difficult. For proceedings issued on or before 31 December 2020, the EU regime of automatic recognition through the Brussels Recast Regulation and the Lugano Convention will apply. But for proceedings after that date, the UK can no longer benefit from these regimes. Instead, it joined the Hague 2005 Convention on Choice of Court Agreements (Hague 2005) as an independent state on 1 January 2021.
The Hague convention is considerably more limited in scope than Lugano, and provides less protection for consumers, victims or employees. However, the UK's attempts to rejoin Lugano have met a stumbling block. Deacon explained: 'The European Commission has indicated that the Lugano Convention supports the EU's relationship with third countries which have a particularly close regulatory integration with the EU. The commission suggested that that is not the UK.
'Now that might be open to question given the unprecedented Trade and Cooperation Agreement that the UK has entered into with the EU – but the European Commission is sending out a signal that it sees the Hague Convention regime as being the way forward with the UK.'
Deacon added that this issue has now been 'kicked into the long grass' and has reached a 'procedural impasse'.
For information about the Law Society's Civil Litigation Section, please go to communities.lawsociety.org.uk.
Rachel Rothwell is a freelance journalist and editor of Gazette sister publication Litigation Funding. For subscription details, tel: 020 8049 3890, or click here.