An unquenchable drive is in Janet Legrand's DNA. This catapulted the Woman Lawyer of the Year 2018 to the helm of global firm DLA Piper and into the heart of international dispute resolution, writes Jonathan Rayner
BIOG
EDUCATION
Law degree, Trinity Hall, University of Cambridge, 1977-1980
ROLES
London firm Lovell White & King [now Hogan Lovells], 1981-1991. Qualified in 1983
Partner, senior partner, chair of board, DLA Piper, 1991–
KNOWN FOR
Honoured for her commitment to social mobility, pro bono work and for founding DLA Piper's award-winning Leadership Alliance for Women. Law Society's Woman Lawyer of the Year 2018
Solicitor Janet Legrand QC's father once tried to claim the credit for her stellar career in the law. 'When you were a child,' he confided to a by then middle-aged Legrand, 'we would have long exchanges of views during which you would argue the hind legs off a donkey. I told you that you should become a lawyer – and you did.'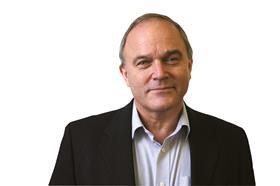 Legrand père may have had a point. After all, it was her passion for verbal fencing that saw his daughter become an acclaimed litigator, with a track record for international dispute resolution spanning Europe, Africa and Asia. But a proclivity for litigation does not explain Legrand's other major achievements, such as climbing to the very top of global firm DLA Piper, becoming an honorary QC, and being named Woman Lawyer of the Year 2018 by the Law Society Excellence Awards judges.
Most immediately of all, the day after this Gazette interview Legrand was presented with the City of London Law Society Lifetime Achievement Award 2018.
Her career trajectory was most certainly not fuelled by privilege. Both her parents left school aged 14 and she went to the local grammar school – the Green School for Girls, in Isleworth, Middlesex. It was there that she developed the ambition to enter one of the professions. 'But I'd no idea how to set about doing it,' she recalls. 'And so, aged 16, after finishing my O-levels, I enrolled on an O-level law course at night school in Putney. I enjoyed it and the die was cast.'
The O-level in law was an early example of Legrand's determination to shape her own career. 'I'm a great believer in taking control,' she states. 'I'm quite a self-starter and got to where I needed to get. But lots of people don't have that drive. O-level law was me doing my homework.'
She stayed on at school to take A-levels and won a place at Trinity Hall, Cambridge to read law. This was October 1977, when she became one of the first female undergraduates in the college's 627-year history. 'The experience was transformative,' Legrand comments, 'an early influence that shapes your life.'
There were hardly any women lawyers, full-stop, when I entered the profession. It would have been nice to have known some
When the time came to apply to law firms, she went to the college library to compile a list of likely future employers. 'My tutor, John Collier, told me that I shouldn't go to any of the firms on my list, but should apply to the firm that would discriminate against me the least.' That firm proved to be Lovell White & King [now Hogan Lovells], which she joined in October 1981 and where she qualified in 1983.
Was discrimination against women lawyers rife in those days? 'There were hardly any women lawyers, full-stop, when I entered the profession. It would have been nice to have known some.' She joined DLA Piper in 1991 and remains there, although she retired from the partnership at the end of December 2018. 'Timing is everything,' she comments. 'I wanted to step away while still at the top of my game.'
What are the most groundbreaking cases that Legrand has handled in the 35 years since she qualified? She points to the 'political and contentious' dispute over the maritime boundary treaty between Timor-Leste (formerly East Timor) and Australia that settled in March 2018. Legrand was part of the global DLA Piper team acting for Timor-Leste. The case revolved around the first ever compulsory conciliation proceedings, initiated by our 'brave and trusting client, Timor-Leste', brought under the United Nations Convention on the Law of the Sea (UNCLOS).
ROLE MODEL
Janet Legrand has roles in a broad range of non-profit organisations. Her positions include:
Vice-chair of the Marshall Aid Commemoration Commission, a body founded by the UK parliament in 1953 in recognition of the Marshall Plan which provided economic support to western Europe in the aftermath of the second world war. The body now provides scholarship funding, paid for by the British government, to outstanding US scholars who, in Legrand's words, 'will be the future leaders of their country'.

Chair of the children's and young people's charity The Children's Society.
Audit committee member of the University of Cambridge.
Board member of the Leadership Foundation for Higher Education.
Legrand explains that under UNCLOS, to which both Timor-Leste and Australia are party, every coastal state is entitled to a 200-nautical-mile exclusive economic zone where it has sole rights to – for example – the exploitation of mineral reserves beneath the ocean floor. However, in the case of Timor-Leste and Australia, the two countries are, in places, only separated by around 243 nautical miles of the Timor Sea. Consequently, there are overlapping areas where the boundary between the countries needs to be defined – or 'delimited' – in a way that deviates from the UNCLOS 200-mile rule.
The terms of any new delimitation are crucial, because the area covered by the treaty includes the Timor Sea's Greater Sunrise oil and gas reserve, which is estimated to contain some £40bn of oil and gas. Reflecting how much money is at stake, Legrand tells the Gazette that her client was convinced that 'Australia's secret service had bugged Timor-Leste's cabinet proceedings and raided its lawyers' offices to steal confidential documents'. Australia denies these charges.
Membership of the UN means a level playing field for everyone, allowing a small state like Timor-Leste to take on its bigger and more powerful neighbour and win
Neither side to the dispute could agree to a new limitation. However, Legrand explains, UNCLOS allows the unilateral triggering of a compulsory conciliation process when agreement is impossible to reach. Timor-Leste, with DLA Piper's help, initiated the process – the first time this had ever happened – and a five-member conciliation commission set to work on producing a report containing its conclusions and recommendations on questions of fact and law.
Eventually, the two parties to the dispute negotiated an agreement based on the commission's report and signed a settlement treaty on 6 March 2018. The settlement resulted in an agreed boundary based on the median line between the two countries, which was Timor-Leste's preferred option.
Legrand says: 'Membership of the UN means a level playing field for everyone, allowing a small state like Timor-Leste to take on its bigger and more powerful neighbour and win. It was a truly international and collaborative effort, involving lawyers from 10 DLA Piper offices in the Asia-Pacific region, Europe and the US.'
Legrand next refers to two other groundbreaking cases, both of which involved the south-central African republic of Zambia. The first, she says, concerned millions of pounds 'plundered' by former president Frederick Chiluba, an erstwhile bus conductor who stood accused, as president, of 168 counts of theft from state coffers totalling more than £32m. The 2007 case was brought by the Zambian attorney-general in Britain, because much of the stolen money was held in bank accounts in London and used to buy property and luxury items in the UK and elsewhere in Europe. A subsequent prosecution, which was unsuccessful, was held in Lusaka, Zambia's capital.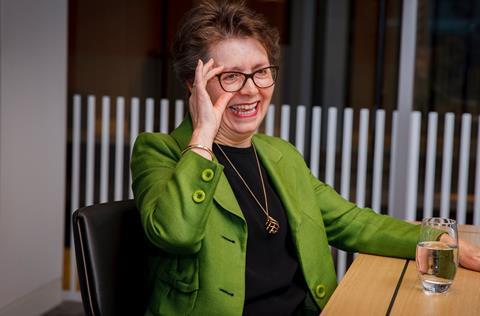 Legrand, who was part of the London prosecution team, comments: 'The case was a legal landmark where one of Africa's "big men" had been pursued for misappropriation of public money and brought to justice. UK High Court judge Peter Smith's judgment was published in full in Zambia's national newspapers so that Zambians, most of whom live on around a dollar a day, could read the extent of Chiluba's corruption. I was told by Zambians that the judgment will make a huge difference. Its message is clear: behaviour that previously was deemed acceptable will no longer be tolerated.'
Smith found that Chiluba's salary over the 10 years of his presidency amounted to £52,500, and yet during the same period he ran up a bill of more than £600,000 in just one jewellery and clothing boutique in Geneva. He stood only five feet tall and spent lavishly on bespoke shoes with high heels to make him seem taller. Chiluba died after a heart attack in June 2011.
The second Zambia case revolved around a so-called vulture fund – or distressed securities fund – that had paid less than £2m for a debt that the African nation owed, but was now suing the country for a £33.3m repayment. Repaying this debt, it was feared, would harm Zambia's health and education reforms.
In 2007, the British High Court ruled that Zambia must still pay a substantial sum to British Virgin Islands-based Donegal International, the fund that bought the debt, but would only have to pay around half of what it was alleged to owe. Legrand, who was part of the DLA Piper team acting for Zambia, told the BBC: 'This is fantastic news for both the government of Zambia and its people.' She added that the fight against Donegal International's claim had been 'entirely vindicated' and was a 'significant milestone' in the country's efforts to 'maintain a stable economic course'.
Michael Sheehan, founder of Debt Advisory International, which part-owns Donegal International, told the BBC: 'No comment. I'm in litigation. It's not my debt.' In May 2011, the British government passed legislation to stop creditors, such as vulture funds, using British courts to extract payment from poor nations.
The Leadership Alliance for Women focuses on fostering leadership characteristics that can benefit women lawyers' career progression
The interview moves away from Legrand's work in court to some of the many other initiatives that she has championed during her career. One such is DLA Piper's Leadership Alliance for Women, which she set up in 2006 while senior partner at the firm. 'The alliance focuses on fostering leadership characteristics that can benefit women lawyers' career progression,' Legrand explains. 'There is a mentoring scheme, soft skills training and networking both with colleagues internally and with clients externally. The alliance started in the UK and is growing across the business globally.'
Legrand also sits on the advisory board of New Perimeter, which she describes as 'DLA Piper's not-for-profit vehicle for global pro bono projects and part of the glue that binds the firm together'. Founded in 2005, New Perimeter has projects in countries stretching from the Caribbean and Latin America in the west, to Namibia and South Africa in the south, to Kosovo and Georgia in the north, and to Pakistan and Myanmar in the east.
In 2017, some 160 DLA Piper lawyers from 40 DLA Piper offices participated in 39 New Perimeter projects globally to help strengthen the rule of law and improve access to justice, assist women to advance their careers, and teach negotiating and legislative drafting skills. Legrand praises New Perimeter's global scholarship programme: 'I know no other firm that puts such serious money behind educating people in the law.'
Also of note is Legrand's work with social mobility campaigner PRIME. In her address to PRIME's 2018 conference, she said: 'PRIME seeks to counter historical practices of granting work experience placements [at law firms] to family members, and the children of clients and other colleagues. There is now a recognition that these practices imposed a barrier for young people who did not have the advantage of family connections, reinforcing both the perception and reality of the legal profession as one which was unwelcoming to outsiders.'
Legrand stepped down from the board of PRIME in September 2018, but is also an advocate for PRIME's 'keeping in touch programme'. This is a new initiative which aims to ensure that once the work experience placement has run its course, the young person is not forgotten but continues to have the benefit of mentoring and careers advice.
She has an array of other responsibilities. Why is she determined to keep herself so occupied? Legrand replies: 'The memberships are preparation for public life. I have always wanted to challenge myself and stepping back from the practice of law will leave a vacuum to be filled. I am also a great believer in taking control of my own career. These exciting new positions will keep me interested and focused.'
The Gazette ventures that we have not heard the last of Janet Legrand.