The return of Legal Geek as an in-person event gave the industry a chance to see how far lawtech has evolved during the pandemic and what it promises for the future
October saw the return of in-person conferences and events, with lawtech's headline event Legal Geek reappearing in a revised format that allowed for social distancing measures and remote access. No high fives and speed networking sessions due to Covid-19 restrictions meant that apart from the excitement of reuniting the lawtech community after two years, (including a surprisingly large number of international delegates and presenters, and some great MCs), Legal Geek was closer to a conventional conference than it had been in previous years.
Whatever our specialism in the legal community, we are responsible to serve society. What does it look like to accelerate [law] towards a future, which is super simple, super easy, transparent, trusted and for everyone?

Jenifer Swallow, LawtechUK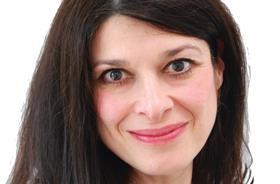 Limiting the venue to 50% capacity did not suppress Legal Geek's positive, optimistic vibe. Before the pandemic, the main focus of Legal Geek was networking – its original tag line was 'A year's networking in a day', but while it was still a fantastic place to meet and connect, encouraged by outside break-out areas and fun interactive sessions, it felt more like a lawtech reunion than a networking opportunity. But there was networking, and as serial entrepreneur James Currier discussed with Azeem Azhar in a recent Exponential View podcast, network effects drive growth (ie, there is a direct correlation between growing user numbers and increasing value), and despite its own reduced numbers, Legal Geek's overarching focus was growth.
The sessions and stands reflected the massive growth of interest and investment in lawtech, with a strong showing from magic circle law firms, major blue-chip corporates, government-backed organisations, investment banks, and the big tech companies Thomson Reuters and Litera Microsystems that have pursued aggressive acquisition strategies over the past two years. Although we heard from new start-ups, such as AI-powered multilingual contract review and negotiation platform Della, which was founded in 2020, the start-up alley and product pitches were dominated by larger companies and scale-ups that were familiar from previous Legal Geek events.
Legal Geek also reflected the evolution of lawtech globally during the past 18 months. The pandemic forced the adoption of technology, resulting in lawtech, in all its various forms, becoming well and truly mainstream. We heard about innovative tech driving legal services delivery and collaboration between in-house legal departments, such as the oneNDA Club, which offers an open-source standardised non-disclosure agreement, and joint presentations showcased closer working relationships between firms, vendors and clients; and how mobile apps and online resources are improving and facilitating access to legal advice for businesses and consumers.
Bristol fashion
Bristol+BathLegalTech's panel at the Bristol Technology Festival discussed how rapid tech adoption during the pandemic has accelerated digital transformation and innovation.
Led by consultant Chris Bull and Dagmar Steffens of the West of England Combined Authority, Bristol+BathLegalTech is a rapidly expanding regional legal tech innovation cluster that is in the vanguard of change. Panellists included Julia Salasky, founder of CrowdJustice and Legl, Ben Holt, president of Bristol Law Society, and representatives from law firms and legal education and technology providers in the region. As Dave Bloor, CTO/CIO at Foot Anstey, observed, the pandemic created 'a perfect storm for legal tech', forcing firms to focus on tech adoption, digital literacy and curiosity, and increasingly on client-facing technology functions.
Tom Bartley, co-founder at collaboration and negotiation platform Barbal (founded in 2018), agreed, adding that shifting to an online, data-driven model means focusing sharply on information security.
Rising tide
Jenifer Swallow, director of Tech Nation's LawtechUK announced the second cohort of the Lawtech Sandbox, which she described as 'the rising tide that lifts all the boats'. That was about supporting and amplifying start-ups and scale-ups, and encouraging innovation intersectionality between lawtech and fintech, insurtech and so on. The cohort includes fintech crossover Feesier, founded in 2021, which applies a 'buy now, pay later' model to legal services, and document automation tool Avvoka, launched in 2016, which has resided in several lawtech incubators and is licensed by Allen & Overy. It was also about delivering on the legal sector's responsibility to society.
'Our contract is first with society at large,' said Swallow. 'Whatever our specialism in the legal community, we are responsible to serve society. What does it look like to accelerate [law] towards a future, which is super simple, super easy, transparent, trusted and for everyone?'
The rest of the sandbox also reflected this aim and most of the cohort are pretty new: Lexyfi (founded 2020) which anticipates and prevents legal risk in real time; Hunit's (founded in 2020) smart, self-executing investment agreements; landlord/tenant claims offering Legalme (founded in 2020); employment law platform Valla (founded in 2019); What Visa?'s (founded in 2020) self-service work visa evaluation tool; and data privacy and consent platform Smarter Contracts (founded in 2018).
From open data to open legal
One of this year's key themes at Legal Geek, and in legaltech and innovation generally, is access to data, which is a critical factor for developing and training technology that uses machine learning, and how the sector can move towards the concept of 'open legal'. I attended LawtechUK's Legal Geek workshop with the Open Data Institute, 'Seizing the data opportunity', which identified the key barriers to open legal and led a discussion about potential solutions. For example, one key barrier is the sector's inconsistent approach to legal data governance and use, which is important given client confidentiality concerns. Suggested solutions, built on collaboration, included information governance playbooks and a data standards pledge.
A similar theme was explored at an online showcase organised by the no-code app developer platform Neota Logic. Keynote speaker Legal Mosaic chief executive and founder Mark Cohen observed that while the practice of law is shrinking (particularly in the UK, where there are only six reserved activities), the business of law – the delivery of legal services – is expanding as more jurisdictions liberalise legal services. And both aspects need to be integrated for law to catch up with other sectors and provide a better service to its customers and society.
Like Swallow, Cohen referred to the societal problem of unmet legal need – the people and businesses that need legal advice, but cannot get it – and the opportunity for tech adoption and digital transformation to help close the gap between (affordable and available) supply and demand. The key is for the legal sector to use data in the same way that other businesses do. That is, to build and market attractive products and services and to measure internal efficiency, predict and manage risk, and promote and grow their business, such as through customer reviews and recommendations (using the network effect to boost visibility and user numbers).
NextGen lawyers
Another key area of change involves the next generation of lawyers – the millennials and 'Generation Z' (zoomers) entering the legal profession. Cohen referred to the cost of law school and the fact that it does not guarantee a training contract or necessarily prepare students for the reality of working in a law firm or legal department.
Flex Legal, an online service which arranges temporary placements for pre-vetted paralegals in law firms and legal departments, is working with e-learning company BARBRI Global to develop an AI-powered training programme for Solicitors Qualifying Exam (SQE) candidates. As senior business development director Victoria Cromwell explains, BARBRI Global's online, self-service course is designed for SQE candidates who are also working, so the modules are short and tailored to candidates' education (ie, whether they have a law degree), experience (which improves with each placement), and the time they have available to study. The online modules are supported by live webinars and one-to-one mentoring and practice sessions, delivered online. Importantly, because it replaces a traditional law school, it opens up the qualification to a broader socio-economic group, reflecting Flex Legal's aims around diversity and inclusion.
Where does the AI come in? BARBRI's intuitive study assistant and coach, ISAAC, is a kind of AI mentor which tracks each candidate's progress and uses multiple data points to personalise their course. For example, if a student falls behind on assignments, perhaps because of work commitments, ISAAC selects modules based on the parts of the course they have completed, as well as their strengths and weaknesses, and prioritises their assignments to maximise their chances of SQE success.
But while legal training is being tailored to the next generation of lawyers, it seems that law firms are less focused on millennial talent. Chrissie Wolfe, host of Law and Broader, a YouTube channel on how to break into the legal profession, spoke at Legal Geek about 'generation resignation', the 0-3 years' PQE lawyers who are leaving the profession has doubled in the last 12 months. Almost half are leaving private practice for in-house roles or are leaving the profession altogether.
The main reasons why they are leaving are pay and progression, which is often due to a cultural mismatch, and a sense of purpose. Wolfe's advice to law firms included hiring the right people in the first place, creating an inclusive environment, valuing each person's skill-set, and understanding what they are looking for from their job. Looking around, I wondered how many lawtech start-up founders and legal engineers fell into this category, and whether pivoting from private practice to building the tools for legal transformation counts as leaving the profession or driving its reformation.