There is much in the media about hype-cycles in tech, particularly around artificial intelligence (AI). In legal, this is reflected by the explosion of lawtech/legal AI events, which all include sessions on how AI, tech innovation and design thinking can differentiate firms. Social media suggests that an important part of the increasingly ubiquitous law firm innovation function is to showcase these achievements. This is not a criticism. Rather, it is an indication of the market positioning of (emerging) legal tech in law firm branding and business development.
Start-ups are still hot
There are reports that the tech start-up phenomenon has peaked, but this is not reflected in legal tech. Although Kevin O'Keefe's LexBlog references a crunchbase report that venture capital funding into legal start-ups has stalled, seed stage investment remains strong. As O'Keefe observes: 'It doesn't take as much money to get a tech company up and going as it has in the past.' This is perhaps why lawtech start-ups are still hot. Bob Ambrogi's LawSites legal tech start-ups list has 668 entries (as of 3 November).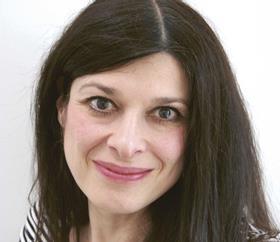 I am writing two weeks after the Legal Geek conference, the world's first lawtech start-up event, now in its second year. Last year, Legal Geek itself was a start-up focusing on lawtech first-movers – in terms of both product development and early adoption, and their mainstream support and funders. One year on, the conference scaled up, reflecting the maturing legal AI and lawtech start-up market. This also reflects a broader appreciation of the value of media attention (hype?) as a conduit for potential customers and investors – and, most importantly, information, as practitioners get to know what is out there, and its potential to support, augment or enhance their business. The scary 'robots will take your job' messages have been replaced by practical case studies demonstrating AI's time-saving and scalability.
While last year's conference showcased emerging tech that was not yet mainstream (particularly AI and blockchain) this year focused on practical implementation. 'The dynamic since the last Legal Geek conference has changed,' observed Richard Mabey, co-founder and CEO of Juro, which won the Legal Geek start-up award. 'People are talking less about what could happen and more about what is actually happening; less about technologies and more about how customers are using them.'
Legal Geek had expanded into bigger premises to accommodate more than 1,000 attendees. The speaker faculty included representatives of over 20 countries, reflecting the global lawtech start-up community and Jimmy Vestbirk's European road trip. Vestbirk spent the summer visiting European start-up communities in his VW camper van.
I referred last month to the avocado toast analogy memorably presented by Noah Waisberg of Kira Systems and Greg Wildisen of Neota Logic to illustrate the bricolage approach to legal technology innovation. This describes bringing together familiar ingredients in new ways to create new offerings, and the strong theme of collaboration between established and emerging players.
Legal Geek itself followed the avocado toast principle. It hit all the familiar topics on the lawtech conference menu, albeit in a fun and interesting way: start-ups and AI, and the optional side orders of blockchain, law firm 'intrapreneurship' (innovation centres, incubators, accelerators and breakaway 'start-ups'), design thinking, diversity (well, women in legal tech) and encouraging lawyers to code.
The 40+ start-ups in start-up alley included new players as well as many of last year's exhibitors, but the TED-style presentations were dominated by magic circle, international and national firms, and mainstream legal tech players, investors and regulators. Sponsored again by three pillars of the legal establishment, the Law Society, Freshfields Bruckhaus Deringer and Thomson Reuters, Vestbirk managed to engage the lawtech community as no other legal event organiser has succeeded in doing. #LegalGeek was trending on Twitter with 2.5 million impressions.
Let's hear it for the students
I was accompanied by Dr Paresh Kathrani, senior lecturer at Westminster University Law School, who observed that the Legal Geek crowd had not heard enough from an important section of the legal community – law students. Legal Geek certainly makes a point of including and engaging the student community; there were discounted tickets for students (of whom there was a healthy sprinkling) and the enthusiastic volunteer helpers were all students too. A growing number of law graduates are choosing to join lawtech start-ups, but as far as I am aware they were not represented on the main stage. As Vestbirk said when opening the conference: 'The student in the room is just as likely to change the market as the general manager.'
This is already happening. Student entrepreneurs are creating transformative legal technology. The best-known example is DoNotPay, the AI-powered chatbot created by Stanford computer science student Joshua Browder, initially to challenge parking tickets but now expanded to other services. DoNotPay is also helping US consumers sue Equifax following its security failure.
Earlier this month, CaseCrunch, formerly Elexirr and LawBot, hit national headlines with the sensationalist competition in which its CaseCruncher Alpha system beat human lawyers in a week-long Lawyer Challenge which involved predicting the outcomes of PPI mis-selling claims (tinyurl.com/y8gzcau9). The competition was based on specific criteria, but it provided the opportunity for the 'robot lawyers are winning' refrain.
All this suggests a missed opportunity. Perhaps next year's Legal Geek conference will give law students a clearer voice in what Kathrani describes as 'the multi-stakeholder dialogue' about the future shape of the profession.
Practical magic – people matter too
I left Legal Geek early for the KMLegal conference, a more formal, business-focused event held at New York Law School. Most participants came from major US and international firms with a few representatives of blue-chip corporate legal departments. The keynotes from J. Stephen Poor, partner and chair emeritus at Seyfarth Shaw, and Ron Friedmann, consultant with Fireman & Company, applied a practical business perspective to knowledge management (KM), in the light of emerging technology, competition and cultural change. There was a series of discussions covering the opportunities and challenges around process automation, data management, analysis and AI.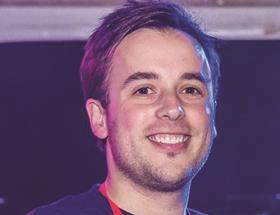 Poor's topic was practical magic – using advanced technologies to achieve results. He focused on overcoming barriers to process automation and AI, particularly resistance to change. Seyfarth has a clearly defined strategy to break down processes into their component tasks and introduce lots of small changes, bundling multiple systems to solve bigger problems and demonstrate their value. Seyfarth uses robotic process automation (RPA) to track savings at each stage. The presentation included a striking animated demo of how matter intake was reduced from 24 minutes to just one. The message was to take a developer's approach to tech – fail fast and adapt – which is always a challenge to lawyers, but tech cannot fix everything; the people matter more than ever.
Friedmann's hard-hitting keynote on day two focused on the economics of legal practice. His message was that firms are merging, but they are not necessarily growing. Low growth means a battle for market share, particularly as 60% of major corporates have replaced one of their two primary law firms in the past two years. 'Law firms are price takers – a company that must accept the prevailing prices in the market,' he said, and this makes relationships more important than ever. KM and tech, combined with alternative staffing strategies, help firms keep prices down while maintaining margins and drive superior client relationships. Again, the people side – internal change management and effective client communication – were critical success factors.
Running (away) with the machines
Finally, it was back to (law) school with the College of Law Practice Management Futures conference, 'Running with the Machines', which covered the impact of AI on legal practice. Discussions focused on the implications of legal AI, both on legal services procurement and delivery, and the application and interpretation of the law. I participated remotely in a session on the bright and dark side of AI, which touched on legal ethics around how far legal decisions should require systems transparency, and the implications of AI for legal decision-making and precedent-setting. An interesting observation was that while every piece of new technology is now labelled AI, because this makes it more attractive to law firms and subsequently to corporate clients who are attracted by tech-savvy firms, firms need to look at what particular tools and technologies bring to their processes and services, rather than how they are defined.
Back in London I met up with Etai Rosen from Israeli AI start-up LawGeex, whose AI technology operates in real time – it reviews incoming contracts before they are signed. Most contract automation software reads and/or creates contracts by identifying particular clauses.
Rosen believes that the narrowness of legal AI (and its crowded field) heralds a return to the 'best of breed' legal IT strategy for law firms, moving away from the single platform that does everything. However, he acknowledges that the legal sector is challenging for start-ups as, notwithstanding the investment in 'innovation', their lengthy procurement processes reflect their risk aversion.
This echoes Poor at KMLegal when he referred to the dissonance between people talking about the need for change and law firms actually doing something about it.
As 2017 draws to a close, and commentators are asked for predictions for 2018 and beyond, it is clear that although legal AI tools and other law firm applications that use emerging tech (including blockchain) are still narrow and specific, they are chipping away at the industry and reshaping it. Perhaps a new firm will start to emerge in 2018 as legal and legal tech markets continue to combine and consolidate.