Parks and gyms near the legal centres of cities are busy places. On any given day, lawyers and support staff can be found pounding on a running machine, stretching in a yoga class, or boxing in the park. Some run or cycle to work, accessing their desk by passing the office bowl of fruit. As generous charity donors, Gazette readers will know that their colleagues are well represented at marathons and 10k runs.
This is not by any stretch everyone in the legal sector, but there is a strong impression that fewer are making the lifestyle choices of Rumpole. It has been that way for a while.
That is all well and good – who would have thought so many would do PE voluntarily so long after leaving school? And being active is certainly good for people in the round.
Physical wellbeing is important, but it is also the 'easy' wellbeing win. A particular concern for the legal profession and its members is mental wellbeing.
While the business expense should arguably not be the primary driver, the cost to employers of mental health problems in the UK workforce last year – £34.9bn, according to research by the Centre for Mental Health – indicates the scale of the problem. That is roughly equivalent to the value of the entire legal services economy. The cost was put at £26bn a decade ago.
It is now well-established that lawyers, like dentists, are many times more likely to experience mental health problems and for those problems to lead to suicide.
In 2016 the Law Society's practising certificate holder survey indicated that 95% of solicitors experienced work-related stress.
The Society is now using the results of the survey to guide its approach to profession-wide support. For its half-day conference in March, 'Stress in the legal profession: A new approach', Chancery Lane identified key questions that lawyers needed to address: How can we open up a dialogue about stress? What is the lasting solution to stress? How can you stop treating the symptoms of your stress and start tackling it at its root cause?
On show was the greater willingness of those working in the legal profession to share their stories. One spoke of a mental health condition and how she overcame it. In another presentation lawyer and executive coach Chetna Bhatt related her history of dealing with a debilitating illness and the associated stress, before sharing the steps she had taken to address the situation.
Another initiative with wide support has been City-specific. The City Mental Health Alliance is supported by law firms including Linklaters (partner Nigel Jones is its chair), Slaughter and May, Hogan Lovells, Herbert Smith Freehills, White & Case, Freshfields Bruckhaus Deringer, BLP, Bird & Bird, Gowling WLG, HFW and Allen & Overy.
Sharing best practice at the bar
The Bar Council's 'Wellbeing at the Bar' website is a year old. In recognising good practice, the body hopes a new certificate will make it easier to share initiatives that work.
The Bar Council has announced it will introduce a 'Certificate of Recognition' for efforts made to promote wellbeing across the bar. In line with the theme of 'One Bar' at this year's Annual Bar and Young Bar Conference, chambers, specialist bar associations, circuits, inns and organisations that employ barristers will all be able to apply. The certificate will act as a beacon of good wellbeing practice at the bar for those who receive it.
With more than 100,000 hits in less than a year, the Wellbeing at the Bar (WATB) website, set up to provide wellbeing and mental health support tools for barristers and chambers, has far exceeded expectations.
To receive a Certificate of Recognition, applicants must have a wellbeing policy or practice in place and be able to demonstrate their commitment to promoting wellbeing. The application should contain evidence of recent initiatives and programmes. These may include (but are not limited to) education and training, mentoring schemes and/or other supportive mechanisms. Applicants should be prepared to share their initiative on the WATB website to assist others seeking to develop ideas and good practice.
For more information, see here.
The experience at Hogan Lovells has shown that interest is high when mental health and wellbeing initiatives are publicised. The firm can point to more than 4,000 views of the wellbeing site on the firm's intranet. The onsite counsellor the firm provides has been fully booked-up by people from all levels, groups and departments across the firm. Related events have been oversubscribed. 'Resilience-training' has been provided to many managers.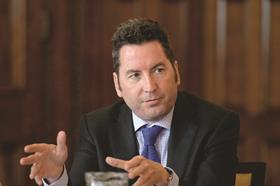 In July, Alison Unsted, the firm's head of global diversity, inclusion and wellbeing strategy, said: 'We now want to focus on improving the conversations people have about mental health and, in particular, give supervisors and line managers the skills they need to feel more confident in having the conversations they need to have to support their team and to spot signs of mental ill health.'
So far, Unsted notes, the UK office has led the way, but she adds:'There is now an appetite to do something globally, and introduce a formal strategy led and sponsored by executive management, as it is in the UK. There is real acceptance now of the need to grapple with this issue and a willingness among people to open up and act as role models. Our aim is for everyone, whatever country they work in, to be one click or phone call away from help.'
A firm like Hogan Lovells is able to draw on significant resources once it has taken the decision to support the mental health of its people. The firm has its own GP, gym and a chaplain (who also provides lay support).
For smaller firms without access to these resources, what does 'good' look like? After all, as Tony Roe, principal of Tony Roe Solicitors and a committee member of the Law Society's Small Firms Division, notes: 'Health issues can have a greater negative impact on smaller firms. Running a small legal practice means that you have to pay close attention to the health of both you and your team.'
But Roe argues that getting certain basics right means smaller firms can still respond to the challenges effectively. 'Having an open door and being patient and flexible can pay dividends in staff loyalty,' he advises. 'I remember receiving a letter of thanks for my support after one employee returned after an extended period of sick leave.'
And dedicating some resources is worth it for smaller firms, Roe points out: 'Private healthcare, critical illness cover and key man insurance might seem to some the preserve of bigger firms, but having them in place may help the sole practitioner or smaller law firm principal sleep at night.'
The growing support available from the Law Society includes a project with Mental Health First Aid England. To date, Chancery Lane has run four two-day mental health first aid training sessions in London for 14 attendees each time. (At the end of each session all attendees are certified 'mental health first aiders'). Events will also be held in Birmingham and Cardiff this autumn. The Society is also a key funder of LawCare (see box opposite).
Making mental health matter
Elizabeth Rimmer, chief executive of LawCare, reflects on two decades of progress in supporting solicitors' mental health
LawCare has witnessed significant growth and change in the legal profession over the last 20 years, as organisations start to embrace the mental health agenda and recognise the need to look after those with mental health problems.
While there has been a gradual sea change, this has accelerated over the past two years. In the legal profession, this has gone hand-in-hand with what we have seen more widely in society, where celebrities and sportspeople are talking more openly about their mental health, the royal family joined the Heads Together campaign, and the government has pledged more support. We have had national mental health campaigns such as 'This is Me' and 'Time to Change' reaching into our profession, as well as the formation of the City Mental Health Alliance, which is currently chaired by Nigel Jones, a partner at Linklaters. Minds@work, a movement to create mentally and emotionally healthy workplaces (across all sectors), has had great support from the legal community; its next event is at Clifford Chance on 5 October.
It is encouraging to see the mental health agenda being taken on board across the legal community. Over the last year we have seen the strengthening of the Legal Professions Mental Health and Wellbeing Taskforce, which brings together educators, regulators and professional bodies to look at ways of working together. The taskforce is organising its first cross-profession event for Mental Health Awareness Week in May 2018. Particularly timely is the theme for this year's World Mental Health Day, which is mental health in the workplace.
This theme runs throughout LawCare's conference, Making Mental Health Matter, which includes: a keynote address from Jo Loughran, director of operations at Time to Change, a charity that campaigns to end the stigma surrounding mental health; a personal story from Chris Parsons, chairman of the India Practice of Herbert Smith Freehills; and a panel discussion with members from Linklaters, the Junior Lawyers Division of the Law Society, Scotland's Faculty of Advocates and the Law Society of Ireland's counselling service about current practice in their organisations.
We will also be hearing from Lizzie Lockett, deputy CEO of the Royal Society of Veterinary Surgeons, the regulatory body for veterinary surgeons and nurses in the UK, about their 'Mind Matters' programme to support vets experiencing mental health problems.
LawCare is launching a new booklet on World Mental Health Day, which provides top tips for good mental health and wellbeing at work. We want to help organisations create a culture that enables people to be open and honest about their mental health and get the support they need. Our tips will be available to download from our website.
It is great to see the growing engagement of the legal community with the mental health agenda. This presents a real opportunity to work with our partners to raise awareness about why mental health matters and ensure that anyone in need of help is able to get it.
LawCare is marking the occasion of its 20th anniversary with a conference in London on 10 October, World Mental Health Day (see www.lawcare.org.uk.)
Mental health and good management of stress also feature in a growing number of law faculties and law schools. Stress arising from debt, workload, competition and career uncertainties is widely accepted to have reached a new peak, and schools are responding.
Examples include the University of Law counselling service, which provides online resources as well as information on accessing its traditional counselling service. Students are encouraged to recognise the definition and shape of their mental health, defined as 'the emotional and spiritual resilience which enables us to enjoy life and to survive pain, disappointment and sadness. It is a positive sense of wellbeing and an underlying belief in our own and others' dignity and self-worth'.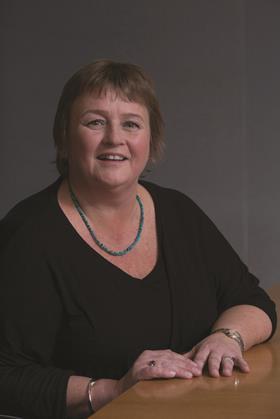 The University of Westminster and UCL are both running sessions for new students to help them deal with the pressure of the degree, and then practice. They are led by barristers Jo Shaw and Rehna Azim, who are also among the professionals who present at 'Wellness for Law' events. Wellness for Law 'aims to build a community of legal practitioners, academics and clinicians, who are committed to sharing research, information, best practice and collaborating to promote wellness throughout legal education and continuing professional development in practice'.
Those who have long argued that the legal profession needs to face the mental health challenges many lawyers struggle to meet will view the subject's current prominence with some satisfaction.
They will, though, be in no doubt about the significant obstacles that the legal profession faces. Not least, general traits attributed to lawyers – passive perfectionists who have an above-average fear of failure – land in the context of a profession where competition is fierce, client demands can be open-ended, the hours are long, personal reputation matters and the price of failure is high. Add to that intrusive professional regulation, billable hours targets across much of the profession, public funding cuts and an uncertain legal economy, and the possibility of productive stress turning destructive is understandably high.
Those who have engaged with this area are clear on the steps that work. They note that removing the stigma attached to mental health problems is vital, and that a very public focus on this issue represents progress – something that is happening across society, business and politics. The economic cost to a business or public body that does not find effective ways to support the wellbeing of its people is widely accepted. Training helps people to recognise and support the needs of colleagues, and talking therapies work.
What is particularly noticeable is the growing number of respected lawyers willing to talk openly, and with some courage, about the problems they have faced and learned to overcome or manage. Gratifyingly, this has met with a good reception from their peers.
Top tips
Keep active - Find a physical activity you enjoy and make it part of your life. You will feel better and boost your self-esteem.
Take a break - Use your lunchbreak to get away from your desk. Step outside for just a few minutes – it can re-energise you.
Drink in moderation - Stay within the recommended alcohol limits: heavy drinking affects brain function and can cause disease.
Eat well - A balanced diet rich in nutrients is good for both your mental and physical health.
Sleep is important - Sleeping well can improve concentration and keep you refreshed.
Keep in touch - Maintain good relationships with friends, family and your wider community: strong connections can help you feel happier.
Share how you feel - Talk about your feelings – it can help you cope with problems and feel listened to.
Give back - It has been proven that giving – time or money – can make you feel valued and give you a sense of purpose.
Be mindful - Mindfulness – positive emotions and paying attention to the present – can help you enjoy life more.
Ask for help - Asking for help is a sign of strength, and can lead to the right support for you, whatever you're going through.
Source: LawCare.org.uk