In its 96th year, the International Court of Arbitration is striving to maintain an edge over rival forums.
The International Court of Arbitration of the ICC has reached the grand old age of 95, but despite strong competition from other arbitral centres it maintains a pre-eminent position as a global centre for commercial disputes. Business-friendliness has helped.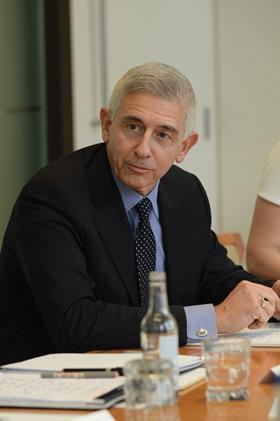 The Paris-based International Chamber of Commerce – founded shortly after the first world war by a group of industrialists to promote investments in trade, goods and services internationally – boasts some of the oldest and most widely used arbitration rules in the world. These were first introduced in 1922 and the court was established a year later to implement them. Applied to more than 23,000 cases to date, the rules have been revised and amended several times, most recently in March 2017, to reflect the changing needs of users. But some of the unique features of ICC-administered arbitrations that made it popular with multinationals – most notably the scrutiny of draft awards by the court and the terms of reference procedure – were already present when the rules were first introduced.
The ICC is the most favoured arbitral institution by a significant margin, according to the most recent authoritative survey of international arbitration by the School of International Arbitration at Queen Mary University of London and White & Case. That leading position, held for at least a decade, is attributed to the high quality of its services and 'internationalism'. The arbitration arm of the ICC was well ahead of other major institutions such as the London Court of International Arbitration (LCIA), Hong Kong International Arbitration Centre and the Singapore International Arbitration Centre (SIAC).
'In many ways, the ICC has been a leader in making innovative changes. It is the institution with the most global reach and still looked to as setting the standard,' says Wolf von Kumberg, former legal director and assistant general counsel to Northrop Grumman Corporation. The ICC, von Kumberg explains, was a trailblazer in the industry in addressing users' desire to see greater efficiency and transparency, and lower costs.
In order to attract businesses, including arbitration-shy financial institutions, providers of administered arbitrations have been fighting a rearguard action against each other, as well as against national courts. In the UK, thanks to the 1999 Woolf Reforms, commercial litigation is quicker, simpler and less adversarial; mediation is routinely accepted; and adjudication is resolving most cases in the construction sector, von Kumberg observes. 'Arbitration is now seen as being a more cumbersome process, and certainly more expensive than the courts,' he says.
Respondents to the Queen Mary survey said that 'cost' was arbitration's worst feature, followed by 'lack of effective sanctions during the arbitral process', 'lack of insight into arbitrators' efficiency' and 'lack of speed'.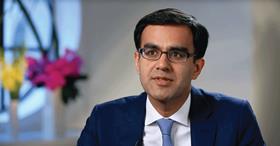 The ICC commission read the runes in 2007, when it published a report on 'techniques' for controlling time and costs in arbitration. It recognised that party costs represent the biggest component of total spend in international arbitrations, and can be occasioned by 'unfocused requests for disclosure of documents and unnecessary witness and expert evidence' or 'when counsel from different legal backgrounds use procedures familiar to them in a manner that leads to needless duplication'.
Counsel fees are by far the single biggest cost in commercial arbitration, followed by expert witnesses. White & Case partner Dipen Sabharwal, who advises clients on cross-border disputes and acts as an advocate in international arbitrations, observes that institutions' administrative charges and tribunal fees are a relatively minor component.
'The bigger issue is the [length] of the arbitration, where a longer duration inevitably means higher lawyers' and consultants' fees,' he says.
Innovation hub
Since the ICC report of 2007 (updated in 2012), 'institutions have tried to make arbitrators aware of the issue and given them more powers in their rules to manage the process,' von Kumberg says. That includes the ICC. Its rules underwent significant revision in 2012, with new provisions including for joinders of new parties in already pending arbitrations; a requirement for arbitrators to hold a case management conference at an early stage of proceedings; and the introduction of the emergency arbitrator procedure.
In 2017 the ICC introduced new expedited procedure rules that apply automatically (with an opt-out option) to all arbitrations with amounts in dispute up to $2m, and to cases involving higher amounts on an opt-in basis. The award by the arbitral tribunal must be within six months of the case management conference, with extensions granted by the ICC court only in 'limited and justified circumstances'. Other elements in the new streamlined process include the appointment of a sole arbitrator (instead of three) even when the arbitration agreement provides for a three-member panel; no terms of reference; and a 20% reduction in arbitrators' fees.
The expedited procedure is not available for arbitration agreements signed before 1 March 2017. That explains why there have only been a few cases: 11 on an opt-in basis, and just one on an opt-out basis, with three awards rendered within five months of the date of the case management conference, according to ICC data for the first 11 months to the end of January.
PRIME NUMBERS
1923 International Court of Arbitration is created

184 Members of the court
1,569 Pending cases (15 Jan)
810 New cases registered in 2017
27 Average duration of proceedings in months (2016)
$137m Average value of disputes (2017)
16.7% Percentage of female arbitrators appointed or confirmed (2017)
Speaking to the Gazette, ICC court president Alexis Mourre describes the expedited procedure as 'quite a revolution' – a quarter of the 1,592 pending cases at the end of 2016 had a value in dispute of less than $2m. The caseload was 1,569 as of 15 January 2018.
Further amendments to the rules last year also simplified ordinary proceedings, by reducing from two months to one the time limit for establishing terms of reference. This initial stage of the proceedings sets the parameters of the arbitration, including timetable, the scope of the tribunal's mandate, and the parties' claims and counter-claims.
In another groundbreaking move in January 2016, the court was given the power to reduce arbitrators' fees by up to 20% or more for 'unjustified' delays in submitting their draft awards for scrutiny. Three-member tribunals are expected to submit draft awards to the court within three months of the last substantive hearing, or the final written submission (two months for sole arbitrators). The fee reductions also apply to expedited proceedings.
The sanction system 'is having a significant impact. We are no longer seeing some of the unacceptable delays that we saw in the past,' Mourre says. 'It has been implemented in quite a rigorous way by the court and we have seen a significant improvement in the time that tribunals take to submit their draft awards to the court.' Between 1 January 2016 and 1 June 2017, sanctions were applied to 35% of the awards submitted late.
Robert Rothkopf, managing partner of Balance Legal Capital, which advises a large private fund on providing commercial litigation and arbitration funding, says: 'When we are assessing the merit of a case, or the length of time that it is going to take to [reach] an outcome, the costs and the procedure are important factors for us to be able to predict.'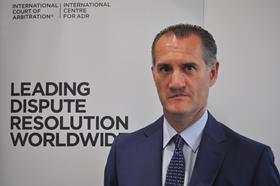 Rothkopf, a former lawyer in the international dispute resolution and arbitration group at Herbert Smith Freehills, adds: 'Arbitration, from my own practical experience, is not cheap or quick, even though people used to think it was, and the ICC has done a very good job of hearing users' concerns on those fronts. I particularly like the fact that the ICC has been putting a little bit more pressure on arbitrators to actually produce awards in a timely manner, and that there are financial consequences for unreasonable delays.'
Like other arbitral centres, the ICC is courting financial institutions and is seeking to address their particular concerns. At the end of October, it issued an update to its practice note to parties and arbitrators with guidance on the procedure for determining applications for summary dismissal of manifestly unmeritorious claims or defences.
'There was some level of misunderstanding that under the ICC rules, an arbitral tribunal could not decide unmeritorious claims or defences on an expedited basis,' says Mourre. 'By introducing the guidance, we wanted to dispel this misconception.' The court will scrutinise any award made under this procedure 'in principle within one week of receipt'.
'Historically, banks and financial institutions have shied away from arbitration largely because [it] is perceived not to have summary adjudication procedures,' Sabharwal says. 'This is fairly significant news for the financial institutions and the banking community [in that] it is addressing a fundamental concern that they had.'
In this respect, the ICC followed in the footsteps of other institutions such as SIAC and the Arbitration Institute of the Stockholm Chamber of Commerce. But Sabharwal praises the way in which the ICC went about it: 'Instead of revising the rules yet again, which is time-consuming, or actually waiting another three years for the next round of revision, what the ICC has done, through the court, is to issue guidance. This reminds arbitrators that they have got case-management powers already under the existing ICC rules, whereby they are encouraged to administer an arbitration in the most efficient and expeditious way possible.'
This 'just shows that even a big organisation like the ICC can be very nimble and alert in responding to market trends, and giving users what they want without getting too strung up in a formal administrative rule revision process', Sabharwal says.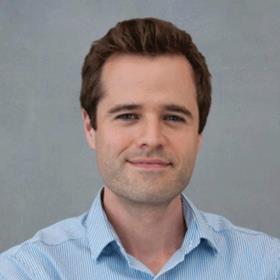 In June 2016, moreover, the ICC also began to publish on its website information about arbitrators, including: their names and nationality; whether their appointment was made by the court or by the parties; which arbitrator is the president, a sole arbitrator or party-appointed arbitrator; and whether the arbitration is pending or closed. The publication of information about the composition of tribunals 'has generally been applauded by users', says Mourre.
Greater transparency has also been delivered under changes last year whereby any party can now ask the court to provide reasons for its decisions concerning the appointment, confirmation, challenge and replacement of an arbitrator, as well as prima facie jurisdictional decisions and consolidations. Mourre believes this to be unique to the ICC.
There may be more to come. Extracts of selected awards and procedural orders are published in the court bulletin, typically three years after the arbitration proceedings have closed, without identifying the parties. But Mourre says: 'One thing that is expected of institutions is to provide more information on their awards, and this is something we will work on.'
The sector has also been criticised for lacking diversity. As von Kumberg notes: 'International arbitration has been attacked as a closed club of white, elderly men, and there is a movement on the part of institutions to bring new neutrals forward.'
At the ICC the number of women arbitrators has more than doubled since 2011, although the proportion is still low. Of 1,488 arbitrators nominated or appointed in 2017, only 249 were women (compared with 209 of 1,411 arbitrators in 2016); but female arbitrators appointed by the court represented 45% of total appointments. The ICC figures are comparable to LCIA (where 20% of arbitrators appointed in 2016 were female, mainly down to court nominations) and SIAC, where 22.8% of arbitrators appointed were women, compared to just 3.4% female arbitrators nominated by the parties.
The ICC is among over 2,500 signatories to the Equal Representation in Arbitration Pledge, which was launched in London in May 2016. The court's bureau, which comprises the president of the court and the 17 vice-presidents, has 'perfect gender parity' Mourre says, while the proportion of women in the court itself is 23%. There will be a new court from July for the term 2018-2021.
Mourre says: 'The proportion of women will increase very significantly. We also take very seriously the question of diversity, not only from a gender perspective, but also from a regional and generational [standpoint].'
The ICC has a policy to promote the appointment of young arbitrators and practitioners from emerging jurisdictions 'whenever possible and compatible with the need to select the best possible arbitrator for any given case', Mourre says. He notes that the information published on arbitrators is 'an additional incentive to promote regional, generational and gender diversity in the appointment of arbitrators'.
Promoting diversity is a means for all organisations to ensure the best candidates are selected for any given job. And the challenge of quality is one the ICC takes very seriously. Last year, it introduced principles of conduct that require all participants in the proceedings 'to abide by the highest standards of integrity and honesty, and to conduct themselves with honour, courtesy and professionalism'.
The ICC Institute of World Business Law provides training for arbitrators, including an 'advanced arbitration academy' programme for practitioners in eastern and central Europe, Asia and Latin America.
Strengths and weaknesses
The ICC may have led the charge in innovation, but as Sabharwal observes: 'Twenty years ago there was considerable diversity in the rules of the various institutions, but today that divergence has really narrowed. It is a competitive market and every institution is fighting for market share. If there is a feature that another institution has, and is popular with users, other institutions are very quick to make sure that they are not left behind in that race.' For example, the Vienna International Arbitral Centre and the Milan Chamber of Arbitration have followed the ICC example and now publish information on the composition of arbitral tribunals.
Nevertheless, there are still characteristics of the ICC that are distinctive. First, its 'unique system of quality control on awards,' Mourre says. Before the parties are notified of the final result, tribunals must submit draft arbitral awards to the ICC court for scrutiny and approval. 'It is a system that no other institution provides,' he says.
In scrutinising the draft awards, the ICC court, whose role is to administer (not resolve) disputes, is assisted by its secretariat. Draft awards are scrutinised at a committee session of the court (by three court members) or at a plenary session, for example when they involve a state or a state entity.
The court can mandate changes to the awards regarding their form, but also draw the tribunal's attention to questions of substance. 'The court has done so very often, and those comments are generally taken on board by the tribunals,' Mourre says, emphasising that the scrutiny process reduces the risk of setting aside or non-enforcement of the arbitral awards by state courts.
But this strength is also a weakness. 'The scrutiny of the award is a feature that users appreciate, but that obviously adds another layer of time to the arbitral process,' Sabharwal says. 'It really is a unique selling point, but if there is any room for improvement at the ICC, it would be trying to reduce the time period for the scrutiny.' The average time for scrutiny was five weeks, according to an ICC study conducted in 2016 on awards rendered in 2014.
Time-wise the ICC trails other institutions, with proceedings lasting 27 months on average in 2016. The median duration of LCIA and SIAC arbitrations is 16 months and 11.7 months respectively, the most recent data shows.
Mourre says this reflects the types of case filed with the ICC, which are often large and complex multiparty, multicontract arbitrations (43% of all new cases in 2016 involved three or more parties). But he adds that the expedited procedure for lower-value disputes 'will have a very significant effect on the duration of arbitrations'.
Since July 2016 the court has also been subject to sanctions: its administrative fees can be reduced by up to 20% for unjustified delays in the scrutiny process. Draft arbitral awards must be scrutinised within three to four weeks of receipt by the secretariat, with more time needed for plenary review (up to five or six weeks); and within no later than two to three weeks of receipt if the expedited procedure applies.
The ICC does not provide data on costs; Mourre argues that comparing different institutions can be 'misleading'. The average value of ICC cases is much higher than that of any other arbitral institution ($137m for pending cases at the end of 2017). Mourre adds: 'It is very difficult to compare one institution to another in this respect because institutions have different methods of establishing their costs.' The ICC calculates arbitrators' fees and administrative expenses on an ad valorem basis (the monetary value of the dispute), according to two scales of costs (a general scale and another for expedited proceedings). Other institutions such as the LCIA follow an hourly-based model.
'We like [the ad valorem] systems because they impose a degree of proportionality to the size of the case,' says Michael McIlwrath, global chief litigation counsel for the GE Oil & Gas division in Florence. Ad valorem is also applied at the Milan Chamber of Commerce and the German Institution of Arbitration. McIlwrath explains how this system works: 'If you have got a really big case you will get [big-name] arbitrators; if you have got a smaller case, you will get less experienced arbitrators. Then the role of the institution and the quality of their case management becomes more important.'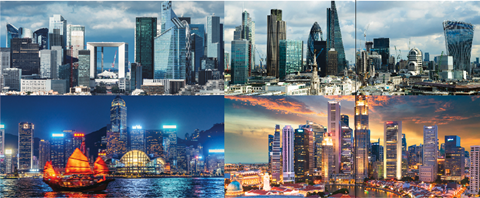 The quality, size and reach of ICC case management is frequently cited as another unique selling point. 'We find that the ICC seems to be more engaged with tribunals and keeps things really moving along,' McIlwrath observes.
Each new arbitration is allocated to a case management team within the secretariat. The team typically consists of one counsel and at least two deputy counsel. 'They are very proactive and hands-on,' says Sabharwal. Having worked closely with the ICC local counsel teams in Singapore and São Paulo, he says that it makes a 'huge difference' to have people on the ground managing cases in the same time zone: 'It enhances the comfort factor that users have.'
There are seven teams based in Paris, in addition to four overseas case management offices (in Hong Kong, New York, Brazil and Singapore (officially to launch in March)). The ICC also has representative offices in Shanghai, Singapore and Abu Dhabi, which started operating in January.
The International Court of Arbitration, Mourre says, 'is the only truly global arbitral institution'. He points to the court itself, which is made up of 184 members from 110 different countries, and to the International Chamber of Commerce, which is the world's largest business organisation: 'That gives us a global reach that no other arbitral institution can claim.' In 2017, ICC arbitrations were seated in 106 different cities spread over 60 countries across the world.
'All other institutions are in a way an expression of the jurisdiction where they have been created,' Mourre says. 'We are not French, we are not European, we are not American. We are global. And the ICC is the global voice of the private sector.' In December 2016, it was granted observer status by the UN General Assembly.
'We aim to provide an arbitration system which is completely neutral and able to accommodate different legal traditions. We also want to be close to our users and that is why we have expanded our network of case management offices,' Mourre says. In 2016, in 97% of cases parties chose national laws, covering the laws of 97 different nations.
'Unlike SIAC, which in the perception of the user is linked to Singapore, or LCIA, which in the eye of users is linked to London, the ICC court is part of the larger International Chamber of Commerce. It is seen as a global body. It is headquartered in Paris, but really rooted in the local chambers of commerce around the world,' Sabharwal concludes.
A record 966 cases were filed with the ICC in 2016, reflecting in part a one-off influx of small claims in a California collective action. There were 810 filed in 2017.
Mediation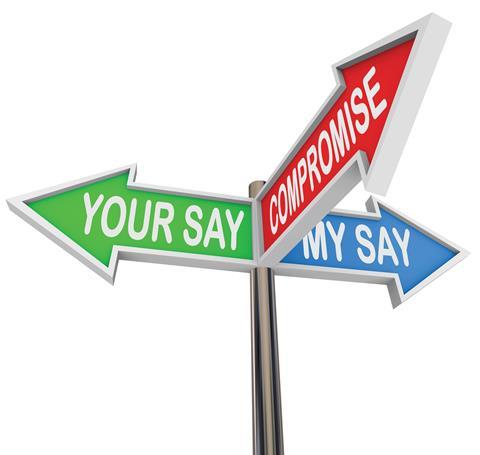 The ICC International Centre for ADR provides mediation and other forms of alternative dispute resolution. There were 32 new filings under the ICC Mediation Rules in 2016.
Parties are encouraged to mediate, Mourre says: 'Mediation can be an extremely effective way to avoid disputes in many instances. It significantly saves costs and also the adverse consequences of disputes between parties engaged in commercial relationships.' For example, parties to an ICC arbitration will not be charged for the appointment of a mediator if they decide to mediate.
'We do see quite a significant increase in multi-tiered clauses,' Mourre says, whereby parties are required to try negotiation, mediation or other forms of ADR before commencing arbitration.
For example, GE Oil & Gas division's standard contracts have an ICC mediation requirement as a first step before an ICC arbitration, McIlwrath says.
'We also see quite an increase in the proportion of cases where parties try to settle,' Mourre notes. In 2016, 19% of cases registered with the ICC were withdrawn while 7% of awards approved were awards by consent.
As the world's dispute resolution requirements change, can the ICC prove, in Sabharwal's phrase, 'nimble and alert' enough to keep its lead over other forums? Judged on past form, yes. No one gets to 95 by standing still.
Marialuisa Taddia is a freelance journalist