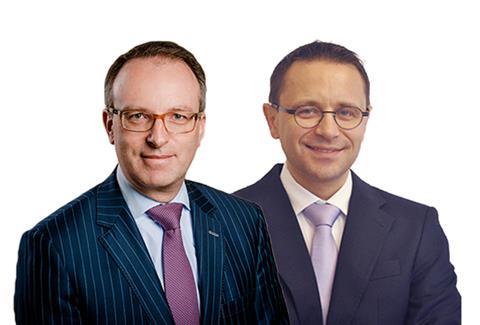 International firm Gowling WLG has appointed two senior consultants in its corporate and M&A team in Germany. Dr Joerg Heyer and Dr Arnim Powietzka join the firm's Stuttgart office, which was opened by Dr Andreas Woelfle in March 2017.
Heyer is a leading corporate and M&A lawyer with more than 20 years of experience. He started his legal career at Wessing before joining Clifford Chance's corporate team. For the past 17 years he has been a corporate partner at Seitz in Cologne where he built a successful corporate and commercial practice group with an excellent reputation for national and cross-border M&A. Joerg's practice focuses on corporate and commercial law as well as corporate sports law.
Powietzka is a renowned employment specialist who has been practicing in Stuttgart, Heidelberg and Mannheim for the last 18 years. His focus is on the employment/HR aspects of M&A transactions, executive compensation schemes and pensions. He has also assisted clients with strategies for restructuring measures, including post-deal reorganisations.