The High Court has referred an east London firm to the Solicitors Regulation Authority after finding its senior partner in contempt of court.
In a highly unusual move, the head of the Queen's Bench Division, and incoming lord chief justice, Sir John Thomas, and Mr Justice Cranston ordered the SRA to conduct an 'urgent investigation' into Consilium Chambers.
It invited the regulator to consider the firm's 'continuing fitness to practise' and the 'untruthfulness' of the evidence given to the court by the principal and senior partner Benny Thomas.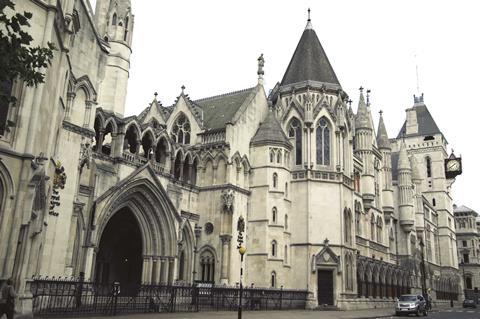 The referral followed a hearing at which the court had sought an explanation from the firm as to its failure to comply with the Civil Procedure Rules, its reasons for lodging a claim that amounted to a 'clear abuse of process' and its reasons for misstating their client's position.
The court had found the principal and senior partner to be in contempt of court. But in light of the referral to the SRA, the court said it was not going to take further action in respect of the contempt.
The matter arose from emergency out-of-hours applications to the High Court for injunctions to stop deportations.
An SRA spokesperson said: 'We are aware of the order of the court and will be seeking the evidence in order urgently to investigate the matter.'