The listed professional services sector saw a rare takeover announcement yesterday when Ince Group plc announced an agreed £10m share offer for AIM-listed corporate adviser and stockbroker Arden Partners. The deal will create a one-stop shop for corporate investment services.
Under the deal, Arden shareholders will receive seven Ince shares for every 12 Arden shares, based on a price of 53p per Ince share. This values each Arden share at 31p, a 40.5% premium on the closing price cited in the offer. Arden shares, which had been trading at a flat 20.6p rose sharply from Monday, peaking at 28p yesterday.
Following the acquisition, Arden shareholders will own 21.6% of the enlarged issued share capital, Ince said.
In its announcement to the London Stock Exchange, Ince said the acquisition would add expertise in public company corporate finance and advisory services.
Adrian Biles, chief executive of Ince, said the deal was driven by demand for integrated services. 'Clients in the UK and overseas are telling us that they want to streamline their advisory relationships whilst being able to access the London capital markets. This deal brings best in class professional services and investment banking together.'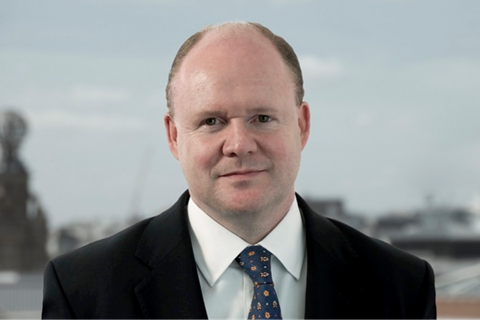 Donald Brown, Arden's chief executive, said the deal allows the firm to offer a wider range of services and access to a larger client base. 'We believe that the combination will address the needs of ambitious, growing companies as they look to take advantage of London's capital market and professional services excellence.' Following the acquisition, Brown will join Ince's board as an executive director.
The announcement said the deal 'has the potential to increase the deal flow to the Ince legal services business significantly, especially in capital markets work'. It is also designed to save £1m a year within three years in office space and 'harmonisation of operating models'.
Meanwhile, Arden's net cash balances of £3.1 million will reduce Ince's net debt.
The deal is subject to approval of the Financial Conduct Authority and the London Stock Exchange. It will not need the approval of Ince shareholders.
Shares in Ince Group plc slipped 5.8% to 49p this morning, down from a year high of 88.2p in April.