In the last year John Espley, CEO of LEAP UK, has witnessed first-hand the importance of cloud technology to SME law firms and shares his thoughts on building a successful hybrid working law firm (sponsored content)

So here we are, at the 'starting to function' end of the pandemic, surrounded by a mass of change and competing priorities in the workplace. The dialogue about working from home has been moved forward by about 30 years and asks us fundamental questions about how we work and where we work, challenging all of the old assumptions.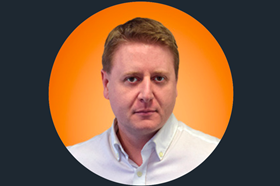 Pre-pandemic, the prevalent idea within law firms was the absolute need to provide legal services from an office run on traditional lines, the daily 9-5, face- to-face appointments and staff commuting in. The building was central to the concept of the high street firm; the high street firm relying on word of mouth was central to its status within the community.
However, the pandemic showed that clients were happy to access legal services digitally without coming near the office, they have built an appetite to self-serve and no longer rely on word of mouth, instead turning to Google reviews and Trust Pilot, when choosing a lawyer.
And with a solid digital infrastructure behind them law firms have also served their client just as well from home as at the office, accepting that on resumption post-pandemic discussions must be on successfully implementing hybrid working. Cloud working is readily available to firms of all sizes, and this enables reliable remote access to integrated systems and powerful case management platforms. In turn this empowers firms to adopt this hybrid model of working because it guarantees everyone is working from the same, up-to-date version of a matter wherever they are with the minimum infrastructure cost and commitment.
Hybrid working isn't complicated but both clients and lawyers have a view about what it means and much depends on the type of work being undertaken.
We have already noted that clients have an appetite to access services digitally, but this is determined by the type of work they want doing. Conveyancing and re-mortgaging sit well in the digital, tech-supported remote working infrastructure and improves the service a client sees. For more sensitive cases, clients may want to meet their lawyer face-to-face and need that to be part of the hybrid mix.
Likewise for lawyers: who do you work most closely with? Chances are it's your clients. Hybrid working again means different things depending on whether you can collaborate remotely on a conveyance or whether you need to be at a police station at 3am.
So, hybrid means a larger and blended set of tech and face-to-face options that make work an activity and not just a place. This has two interesting knock- on effects that all firms need to be thinking about:
1. Office space: The problem with working from home is it does affect our work relationships and the way we collaborate. So, time spent in the office in a hybrid model must reflect the increased social need, respect its place as a collaboration hub and not a place for your desk and half your personal items. Collaborate and meet in the office, go home to carry-out the work it yields.
2. Talent: because the hybrid genie is now out the bottle, your most talented staff members will see it as being part of an improved working environment. If you demand a return to the office 5 days a week you risk losing those people that require greater flexibility.
One size never fitted all in the workplace pre- pandemic, no matter how much we said it did. And now this is all out on the table, we need to look at our staff individually and reassess the demands of the business and work out a better plan that utilises hybrid working. Cloud technology, robust case management systems and true integration make working from anywhere an easy reality and one in which clients can self-serve at times and overall get a better blend of services from their lawyers.
John Epsley, CEO of LEAP Legal Software UK
LEAP,
Level 1 Regal House,
London Road,
Twickenham
TW1 3QS

0845 683 2517
www.leap.co.uk
info@leap.co.uk