Achieve the broadest and most diverse coverage of any legal journal
With every practising solicitor in England and Wales entitled to a copy, the Law Society Gazette's weekly circulation of 81,178 targets the largest print audience of prospective candidates.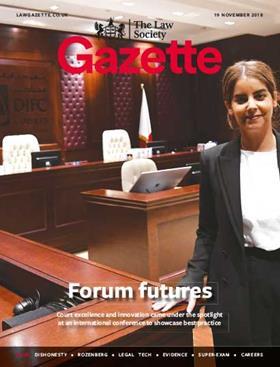 The Gazette is the Law Society's official weekly magazine. Published every Monday and written by a team of expert journalists, it provides quality editorial that appeals to solicitors across all practice areas and at all levels of experience. There is no better environment for legal recruiters to gain the sort of exposure that generates the right response to fill roles with high-quality candidates.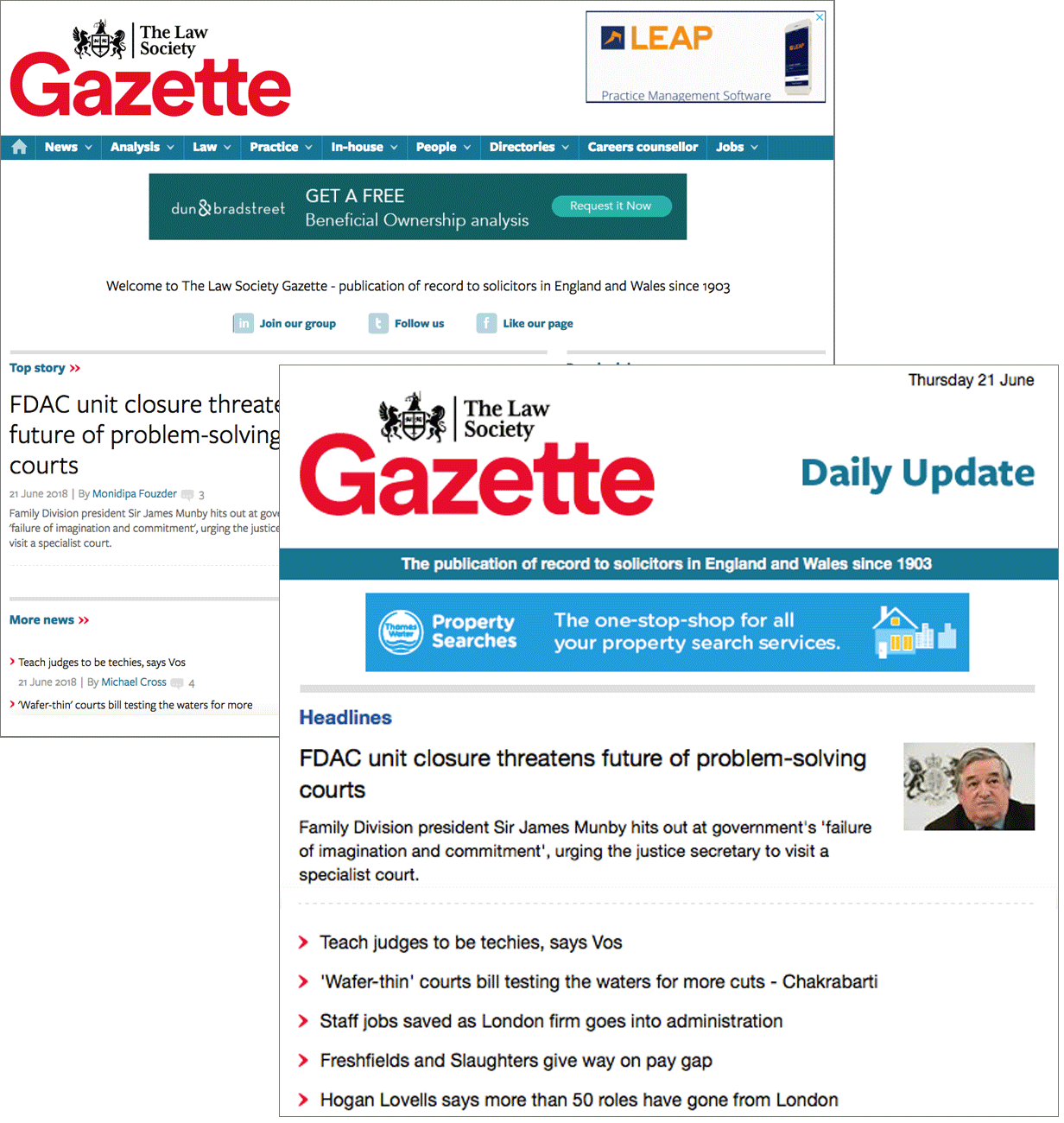 Gazette Daily Update email is sent Monday – Friday to 182,195 legal professionals.
It links them directly to the latest news and jobs across the Gazette digital network, which achieves monthly over 1.4* million page impressions from 369,310* unique browsers.
With the Gazette's print, Daily Update email and online audiences independently verified by ABC, you can be assured you are gaining unrivalled access to a highly-qualified, diverse legal talent pool that cannot be reached by any other means.


ABC: * 81,178 (July 2018 – June 2019)

Law Gazette Jobs - delivering the best results
In print
The Gazette acheives exceptional targeting of practising solicitors
Attract receptive, browsing candidates as well as active job seekers
The Gazette has the most legal roles in print - the go-to market place for recruiters and job seekers alike
jobs.lawgazette.co.uk
The jobs board has an ABC audited audience of 32,755** unique users monthly who are focussed on a career move
The site is responsive and convenient for candidates to use across all devices, improving response for you
Gazette online network and Gazette Daily Update
Extend your reach to 385,375* legal professionals via the lawgazette.co.uk and lawgazettejobs.co.uk digital network
Showcase your role with Job of the Week on Gazette Daily Update, broadcast to 182,195 legal professionals or with the exclusive Premier Job slot on lawgazette.co.uk
Take the best approach for your vacancy
Mix print, jobs board, network and broadcast and targeted email options to achieve the best coverage, brand awareness and response
Gain from our unbeatable coverage of the whole profession, or benefit from tailored targeting, as your job's needs dictate
Contact the recruitment team: 020 8049 4027 or gjobs@lawsociety.org.uk
What our advertisers say…
"As personnel manager of thirty years with my company when looking for legal staff my first recourse has always been to advertise in the Law Society Gazette. This has proved to be highly successful aided by their professional approach and the good working relationship which we have developed over time and as such I have no hesitation in recommending them as a publication."
MarionTranah, Human Resources Manager, EDC Lord
What our advertisers say…
"Over the years I have had the opportunity to use the services of the dedicated sales team at the Law Society Gazette to circulate our vacancies , using both the print copy and the website listings. I would not hesitate to recommend their service when aiming to access the maximum number of practising solicitors."
Noemi Ares-Birch, HR Manager, O H Parsons
Supporting documents
Click link to download and view these files
PDF, Size 0.18 mb

PDF, Size 1.73 mb

PDF, Size 0.81 mb