The UK element of a three-nation settlement of corruption charges against aerospace giant Airbus was sealed in a packed courtroom at the Royal Courts of Justice on Friday. Dame Victoria Sharp, president of the Queen's Bench Division endorsed a deferred prosecution agreement under which Airbus will pay a penalty and costs amounting to €991m (£833m) in the UK in return for the suspension of five indictments under the Bribery Act.
The agreement is part of a global €3.6bn (£3.03bn) settlement. It was announced simultaneously with a public interest judicial agreement with the French national prosecutor's office and a deferred prosecution agreement with the US Department of Justice and US Department of State.
The indictment, which has been suspended for the term of the DPA, covers five counts of failure to prevent bribery. The conduct involves Airbus' Commercial and Defence & Space divisions in five jurisdictions: Sri Lanka, Malaysia, Indonesia, Taiwan and Ghana between 2011 and 2015.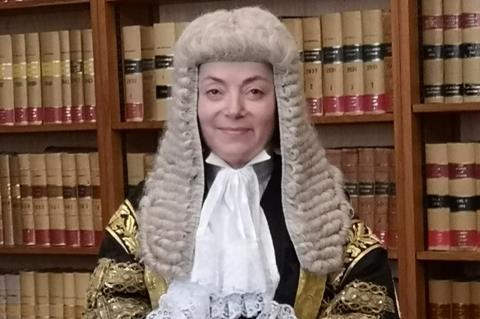 As part of the agreement, Airbus has agreed to full cooperation with the Serious Fraud Office and its law enforcement partners in any future investigations and prosecutions, and disclosure of any subsequent wrongdoing by the company or its employees. If the company does not honour the conditions of the DPA the prosecution may resume.
Endorsing the agreement, Dame Victoria Sharp said: 'The seriousness of the criminality in this case hardly needs to be spelled out. As is acknowledged on all sides, it was grave. The conduct took place over many years. It is no exaggeration to describe the investigation it gave rise to as worldwide, extending into every continent in which Airbus operates.
However the court heard that the SFO had not sought compensation for losses as Airbus' failure to prevent bribery had no easily quantifiable cost.
The DPA is the largest yet agreed with a corporate malefactor, with the financial penalty exceeding all others combined.