The Bar Council has officialy appointed Andrew Walker QC as chair of the bar today. Walker takes over from Andrew Langdon QC at the representative body for barristers in England & Wales.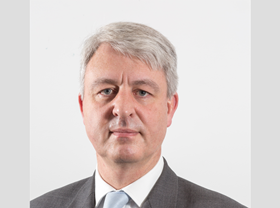 The new chair, who practises at Maitland Chambers, was called to the bar in 1991 and took silk in 2011. His professional practice is focused on property, company and commercial disputes and professional negligence claims in range of business sectors.
In his inaugral address at the end of last year, Walker warned that the number of practising junior barristers is as low as it has been for a quarter of a century with the younger generation increasingly being forced out of a career at the bar. He said the bar should ensure it focuses on recruiting a diverse group of bright practitioners and retaining 'as many as possible'.
Richard Atkins QC, of St Philips Chambers, in Birmingham, has become vice chair for 2018 and will become chair in 2019. Atkins was called to the bar in 1989 and took silk in 2011.