The Court of Appeal has asked a costs judge to look again at the application of proportionality after ruling the new test was incorrectly applied.
In the long-awaited appeal in BNM v MGN, master of the rolls Sir Terence Etherton held that senior costs judge Gordon-Saker had been wrong in principle to subject recoverable base cost and additional liabilities to the new proportionality rule.
The appeal court held that transitional provisions in the new rules and the more limited definition of 'costs' since April 2013 ensured the former rules could apply.
Gordon-Saker had ruled that a claimant seeking damages against the newspaper group MGN, following the revealing of her relationship with a top-division footballer, was entitled to £84,000 costs. She had claimed almost £240,000.
Etherton allowed the appeal on the ground that the costs assessment should have been made on the proportionality test under the old civil procedure rules and the relevant provisions applying to recovery of success fees and ATE insurance premiums.
He said it was 'perfectly clear' that additional liabilities were recoverable in accordance with old costs rules.
Etherton added: 'If it had been intended that the new proportionality test was to apply to funding arrangements to which the statutory saving and transitional provisions applied, that would have been made clear in the statutory provisions of the new costs rules or both and it was not.'
The defendant had argued that the new proportionality test applied as success fee and ATE expenses could be regarded as 'fees' and 'expenses', according to the current definition of costs. This argument was rejected.
Etherton set aside the £84,000 final costs certificate and remitted the assessment to the senior costs judge to consider proportionality again.
Simon Browne QC and James Laughland, of Temple Garden Chamber, instructed by the claimant firm Atkins Thomson, were successful in persuading the court that it was wrong to hold the new test of proportionality to recoverable liabilities.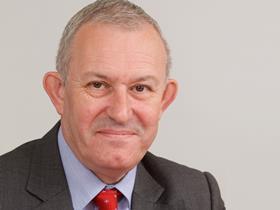 But in a statement, the chambers said the latest judgment does not provide guidance on the wider application on how the new test of proportionality is to be applied in practice.
Following the ruling, David Pipkin, director of Temple Legal Protection, the ATE insurer which wrote the claimant's policy, added: 'The LASPO legislation has caused significant change within the legal industry and it necessarily follows that such change will garner uncertainty with regard to its specific application.
'This case, hard fought by the Atkins Thomson's legal team and Temple Garden Chambers, has set a precedent for future similar litigation and success was critical to ensure that access to justice remains at the forefront of all legislative change.'