Multinational firm Ashurst has continued the trend of City firms posting healthy results for the last financial year, with profit per equity partner (PEP) rising 11% in 2017/18.
According to results covering the period to the end of April, PEP was £743,000, up from £672,000. Revenue was £564 million (£541m in 2016/17).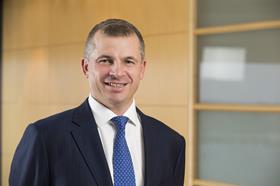 It marks a strong couple of years for the firm after an unsuccessful 2015/16 when PEP fell to an 11-year low of £603,000 and revenue was down at £505m.
Paul Jenkins, managing partner of Ashurst, said: 'We have seen a strong performance globally, with growth across all divisions. This reflects a continued emphasis on driving revenue and profitability by focusing on clients, high performance and implementing further initiatives to improve efficiency and innovation in service delivery.'
He added: 'There has been particularly strong performance in our global dispute resolution, real estate, competition, regulatory and employment businesses. Restructuring and special situations has also seen very high levels of activity across Europe, as has corporate and banking in London.'
During the last financial year the firm made 31 lateral hires, 24 internal promotions. 58% of these were female, the firm said.