A finance director at a solicitors' firm who used the company credit card to request her own pay rise and buy personal items from Amazon has been banned from working in the profession.
Carey York, who was not a solicitor but worked as finance director and compliance officer at Emery Johnson Solicitors in Leicester, was also ordered to pay a £2,000 penalty as well as £1,350 in costs.
York committed the offences between February 2007 and October 2015. During her employment York was found to have used the firm's credit card to purchase items from online retailer Amazon and phone company Welcomm Communications for her own personal use and without the firm's permission.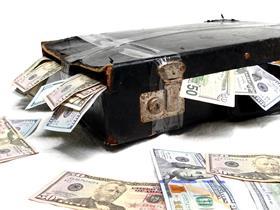 She also emailed Pay Academy, which manages pay rolls for UK-based companies, and instructed it to increase her pay without the firm's authority.
She resigned from her position on 13 October 2015 and is currently not involved in a legal practice.
According to a decision published by the Solicitors Regulation Authority yesterday, it would be 'undesirable for York to be involved in a legal practice.'
Under SRA guidance no solicitor or recognised body shall employ York unless in accordance with permission from the Law Society.
The firm declined to comment.