US firm Cooley has become the latest practice to prepare for any adverse Brexit impact with the opening of an EU office, its first foray into continental Europe.
The firm said this morning that the office in Brussels will enhance its ability to support clients' needs after Brexit.
Firms that have so far referenced Brexit as a reason for new office openings include Pinsent Masons, Lewis Silkin and DLA Piper, which have all either opened or signaled their intention to open Dublin offices.
Cooley is a newcomer to Europe, setting up its London office in 2015, the year before the Brexit referendum.
Nevertheless, Joe Conroy, the firm's chief executive, said expanding its presence in the EU has 'long been a key component of our growth strategy'. 'Planting roots in the heart of continental Europe enhances our ability to support the growing needs of our global clients, particularly with the uncertainty of the Brexit environment,' he added.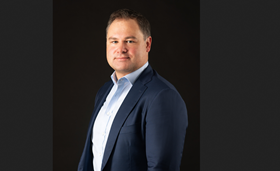 Alexander Israel, previously of German firm Noerr and a competition law expert, is the founding partner of the new office. London-based competition partner Becket McGrath will split his time between London and Brussels.
Israel said: 'I am proud to be part of the firm's continued growth and eager to contribute to the successes of the global antitrust & competition group, as well as to develop this new Brussels office and help expand the services offered in the EU.'
Cooley has more than 1,000 lawyers across 14 offices in the US, China and Europe.