A solicitor who called for a review of how the Department for Work and Pensions handles possible benefits overpayments into estates has urged the profession to air its concerns, saying the government must do more to improve the system.
Hull-based solicitor Terry Moore said he believes the 'continuing delays' by the DWP's Recovery from Estates (RFE) section is causing 'anger, anguish and financial uncertainty' and has called on the department to continue making improvements.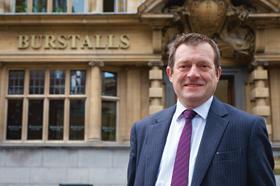 Moore (pictured), a partner at Hull firm Burstalls, was told there was an ongoing review of the RFE process last year after he complained about delays in an investigation concerning an 89-year-old client. Moore said that while such an investigation should take roughly three months, this enquiry took almost a year and that the department's lawyers posed questions that were impossible to answer.
The DWP reportedly asked for bank statements from 2003, despite the fact that most banks do not keep records for more than six years, and caused 'great delay and distress' to the executors and beneficiaries of the estate.
The review started at the beginning of last year but Moore, who wrote to the DWP in February this year to ask what improvements had been made, said it is in everyone's interest, including executors and solicitors, to improve the system as soon as possible.
In its response to Moore, seen by the Gazette, the DWP said 'a number of improvement activities had been delivered' including ensuring staff are 'multi-skilled' allowing for more flexibility between areas of work.
It added that it hired 22 new members of staff at the end of last year and plans to hire more. It added that since October last year there had been a 33% reduction in the volume of outstanding post.
However, Moore said: 'I am of the firm opinion that, so far as private client lawyers are concerned, executors under wills and the anticipatory beneficiaries of wills, the continuing delays by the DWP RFE section are causing great anger, anguish and financial uncertainty at what can be a very emotional and testing time.'
Moore is calling on solicitors to contact him with their view of the DWP's procedure by using a scale of 1-10, 10 being excellent and 1 the opposite end of the scale. Moore can be contacted at tm@burstalls.co.uk.
A DWP spokesman said: 'Our priority is to resolve these cases as soon as possible, which is why we carried out an extensive review. As a result, we are making a number of changes which are already resulting in improvements.'