Profit per equity partner (PEP) remained flat at US-headquartered Hogan Lovells last year, though turnover has surpassed $2 billion for the first time.
Figures for the year ending 31 December 2017 show global revenue of $2.06bn (£1.8bn) – up 6% on last year's figure of $1.92m. However, average PEP failed to match the rise, growing by 2.4% from $1.25m to $1.28m. Overall profit figures have not been released.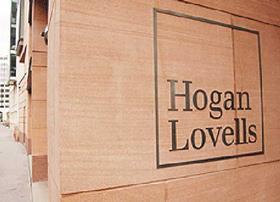 In London alone, the firm reported revenues up 4.2% to £292.6m. The firm did not provide a UK PEP figure.
As with last year, London and continental Europe together accounted for 41% of total billings. The Americas represented 52% and Asia and the Middle East 7%.
Chief executive Steve Immelt said the results were a 'very encouraging achievement in light of on-going global political and economic uncertainties.'
It was also good news for another US-headquartered firm, Latham & Watkins. The Los Angeles-based outfit, which occupies an office in the Bishopsgate-area of London, reported global revenue topping $3bn for the first time. The firm's $3.06bn for 2017 is 8.5% up from last year's figure of $2.82m. PEP also increased by 6% to $3.24m.
London-specific figures were not reported. The firm's London solicitors are among the highest paid in the City with newly qualifieds starting at £140,000.
Elsewhere, Debevoise & Plimpton has reported a 23% increase in profit worldwide, from $316m (£225m) in 2016 to $390m (£278m) in 2017. Firmwide revenue was $822m, up 12% on 2016's total of $735m. In London, revenue rose 4.6% to $112.7m (£80m).
Presiding partner Michael Blair said: '2017 was a successful year for us in London. We have been steadily growing our London presence over a number of years. This latest set of financials shows our strategy is paying off.'
Worldwide profit per equity partner increased by 14% to an average of $2.8m (£1.9m) last year.