A no-deal Brexit could have the side effect of killing off the world's first international court set up to settle disputes between private parties, a House of Lords committee heard today. Such an outcome for the Unified Patent Court (UPC) would be a 'tragedy', a solicitor playing a leading role in the project said.
Kevin Mooney, partner at international firm Simmons & Simmons, and chairman of the committee drafting rules and procedures for the court, was giving evidence to the House of Lords EU justice sub-committee.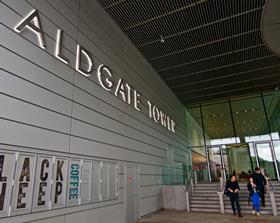 The UK is one of three key state parties to the court, set up under the auspices of the 1973 European Patent Convention. Although the 38-member convention is separate from the EU, the patent court, due to start work next year, is currently open only to EU member states. All have signed up except for Croatia, Poland and Spain.
The UK, which has ratified the convention creating the court and will host its life sciences division in London, insists that Brexit will not exclude it. This view is backed up by a legal opinion obtained by the Chartered Institute of Patent Attorneys, its president Stephen Jones told the committee, though he conceded that academics had reached the opposite conclusion.
The situation is complicated by a delay caused by a complaint to Germany's Federal Constitutional Court alleging that ratification by Germany would be unconstitutional. This means that the court will not come into being until after the UK has left the EU.
Mooney said that if there is a Brexit deal - and assuming German approval - the court could come into being next year during the transition period of leaving the EU. This would allow time to create a mechanism to ensure the UK remains a member.
In the event of no-deal, however, the UPC would come into being after the UK leaves. Seeking a self-contained agreement to join as a non-EU member 'would be much mroe difficult,' Mooney said. This would bar judges from sitting in the court, and solicitors and barristers would not have rights of audience. Mooney stressed the importance of the UK's contribution - including budgetary - to the court's credibility: 'There is a real risk that without the UK contribution it will fail - and that would be a tragedy.'
The committee heard that the European Court of Justice's influence on the UPC would be minimal. Mooney pointed out that any 'red line' on Europe's jurisdiction would apply only to domestic courts. However the UPC 'is not a domestic court, it's an international court, part of which happens to be located in the UK'.
In the meantime, the court's future hangs on the German constitutional court's decision. 'We expect a decision in December and we hope it will be positive,' Mooney said.