King's College London today became the latest university to launch a new initiative giving students a chance to advise clients pro bono by teaming up with 'Big Four' professional services firm PwC.
A new clinic venture is the second such offering to be established by a UK university in the last two days, Sheffield Hallam University yesterday officially opened SHU Law – a fully regulated law firm staffed by qualified solicitors and students. Although SHU Law does not run completely pro-bono the university describes it as a 'not for profit law firm'.
The clinic at King's will link law students with members of PwC's legal team to provide 'people and businesses from the community with one-off access to legal advice'. King's already has an existing clinic where students work under the supervision of a qualified lawyer but the PwC pact is a new departure.
Shaila Pal, assistant director of clinical legal education at King's, said: 'Every year the clinic sees the demand for pro bono legal advice increase. Ordinary people and small businesses with limited means are faced with legal problems that they are unable to resolve without specialist assistance.
'The clinic with PwC is a great opportunity to increase access to justice for the local community and enables King's students to get involved with helping their community. It's also a valuable way for King's students to learn about how the law works in practice.'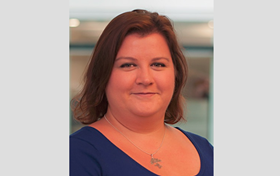 Kirsty O'Connor, solicitor at PwC and co-founder of the clinic, said: 'Legal services should be available to everyone, regardless of their background or personal circumstances. Many of the clinic's clients have low household incomes and could not otherwise access legal support. For a society to be fair, income should not be a barrier to accessing justice.'
Meanwhile, Sheffield Hallam's SHU Law says it is the first university to offer a law degree that incorporates work experience into every year of the course. At its launch event last night Elizabeth Smart, the university's head of law, told the Gazette working in the firm would be mandatory for students, who would gradually build up their skills and responsibilities during each year of their course.
Sally Mallinson-Ayres, a personal injury specialist and Rebecca Draper, a commercial dispute resolution solicitor who has previously worked at international firms DLA Piper and Clyde & Co, are full-time solicitors at the firm. A third solicitor is expected to join next month and the firm also aims to hire an employment law solicitor.
Other universities that offer advice clinics include London South Bank University and Nottingham Law School.