Car ride business Uber has been dealt a blow after a preliminary opinion from the Court of Justice of the European Union said that the company is not a digital service and should abide by national laws governing transport providers.
Advocate general Maciej Szpunar said that 'although innovative', the Uber platform falls within the field of transportation, meaning the business may be required to obtain 'necessary licences and authorisations' in relevant member states.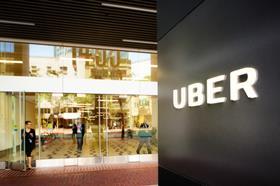 An advocate general opinion is not binding but is usually closely followed when the court makes its final judgment – often some months later.
The opinion stems from a case in Spain brought by a group of Barcelona taxi drivers called the Asociación Profesional Elite Taxi. The drivers sued Uber for unfair competition at Barcelona's Commercial Court No 3.
Uber's drivers are not employees, are free to choose their own hours, and do not need a taxi licence or meter. The smartphone app it operates on uses GPS data for passengers to order a car.
The company claimed this separated it from traditional taxi companies and it was instead providing 'information society services', but Szpunar disagreed.
He said Uber controls the 'economically important' aspects of the transport service, including imposing conditions on drivers; financially rewarding them and telling them of where and when they can rely on a high volume of trips.
'All those features mean that Uber cannot be regarded as a mere intermediary between drivers and passengers. It is undoubtedly transport (namely the service not provided by electronic means) which is the main supply and which gives the service meaning in economic terms,' Szpunar said.
He added: 'It follows from that interpretation that Uber's activity is not governed by the principle of the freedom to provide services in the context of 'information society services' and that it is thus subject to the conditions under which non-resident carriers may operate transport services within the member states (in this case, possession of the licences and authorisations required by the city of Barcelona's regulations.'
Uber has been contacted for comment.