Partner, Manchester and London
Who? Simon Morgan, partner, Barnfather Solicitors, Manchester and London.
Why is he in the news? Represented sports lawyer Liz Ellen, who was cleared last month by the Solicitors Disciplinary Tribunal of allegations that she breached the rule against providing a banking facility, when payments were made through Mishcon de Reya's client account in connection with the transfer of footballers.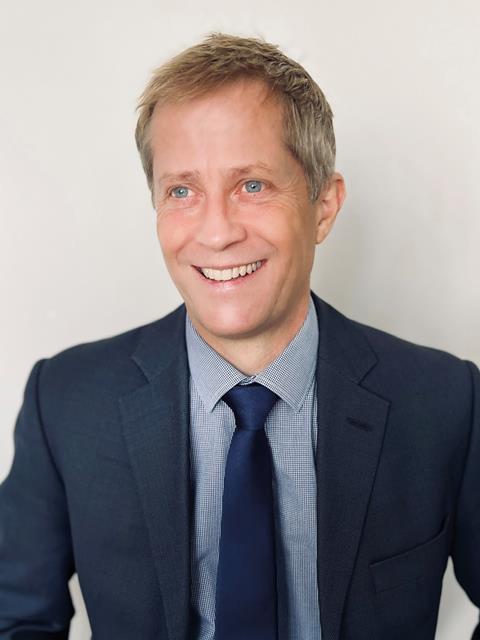 Thoughts on the case: 'I was involved for several years and it was an unpleasant experience for our client, having it hanging over her for such a long period, while continuing her normal practice. It was a peculiar situation to have allegations of causing or allowing payments to be made, in breach of the banking facility rule, in circumstances where our client had been a relatively junior lawyer at the time, working under partner supervision, in a firm where non-partners did not operate the client account. But also, where proceedings had not been brought against any supervising and authorising partners at the firm. The transactions were also dating as far back as 2011. The practical application of the banking facility rule is probably the most difficult and complex in the Solicitors Accounts Rules, certainly in the context of its understanding within the profession at the time. After a four-day hearing in September, the case went part-heard to the end of October, when the tribunal returned its decision dismissing the allegations against Liz Ellen entirely. Its detailed written reasons are now awaited.'
Dealing with the media: 'We anticipated interest, not least because the backdrop involved Premier League football; a major City firm was a co-respondent; and our client is one of the UK's top lawyers in her field. As soon as the referral to the SDT became publicly known, it was reported widely in the press. The fallout from any litigation, but particularly professional disciplinary, goes well beyond the courtroom or tribunal and it is vital that hard-earned reputations are protected.'
Why become a lawyer? 'After university in 1993, I worked as a volunteer intern at a legal aid clinic in Kingston, Jamaica, on capital punishment appeals and then back in London for the Free Representation Unit on criminal injuries compensation cases. These experiences helped me find purpose in pursuing a career in law.'
Career high: 'In terms of cases, this one ranks very highly. It is always satisfying to deliver a great result, when the stakes are incredibly high and the client's reputation is on the line.'
Career low: 'As a pupil barrister, spending day after day in dank, disused coal-mine offices, on a disclosure exercise in connection with a class action for industrial diseases.'